By Dahl Erickson
SVI Media

At the end of the wrestling season a year ago, the Braves program hoisted their third straight Wyoming 3A team title and the 22nd title overall in the school's history. At that point there were four departing state champions and even after a great senior class, there was no denying what was coming back.
A lot.
Now starting his 20th season as the head coach of the Braves wrestling program, Eddie Clark has never seen one of his teams bring so much experience and potential into the room.
"The interesting thing is we have 13 returning state place winners; not all last year but at some point," he said. "I've never had that type of depth coming back. There are years where we've have two or three or seven or eight; in 20 years the most I've ever returned is eight. To have 13 is crazy-high."
Not only are there names coming back who placed last year, there are those who were not in a position to compete at one-hundred percent who are poised to make a deep run at the state level this season.
"We've had some really good teams," Clark continued. "We have a returning state champ but none from last year so we have a lot of kids with state final potential. We have a lot of depth and a lot of balance. There will be some weights were there will be two or three state placing caliber kids. It's really an interesting situation."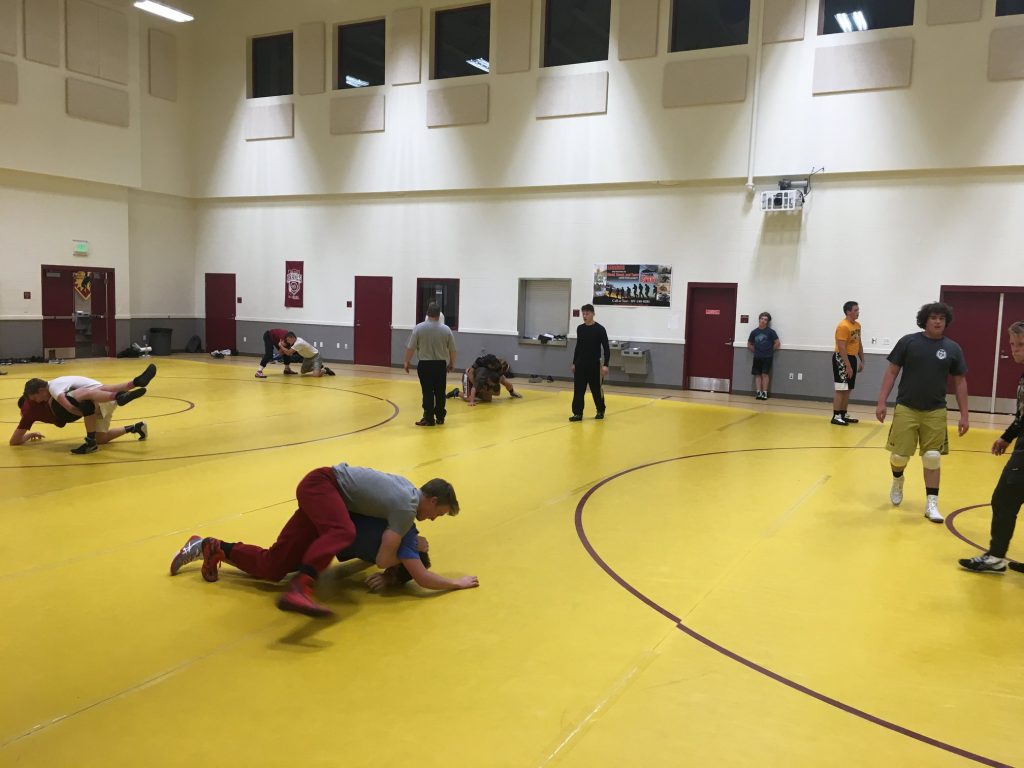 This depth has been on full display in the wrestling room. Which has spilled out into more than one space. There are wrestlers who are practicing at the high school and also at the Wyoming National Guard Readiness Center. Clark was very grateful for the willingness of the National Guard to help with the sprawling number of singlets.
"It's a life-saver," he said. "Ideally you are at 30-35 [in our room], so to have over 60 kids out its problematic."
Despite the high level of performance from the program they have had to overcome challenges similar to these every season as the athletes dodge each other.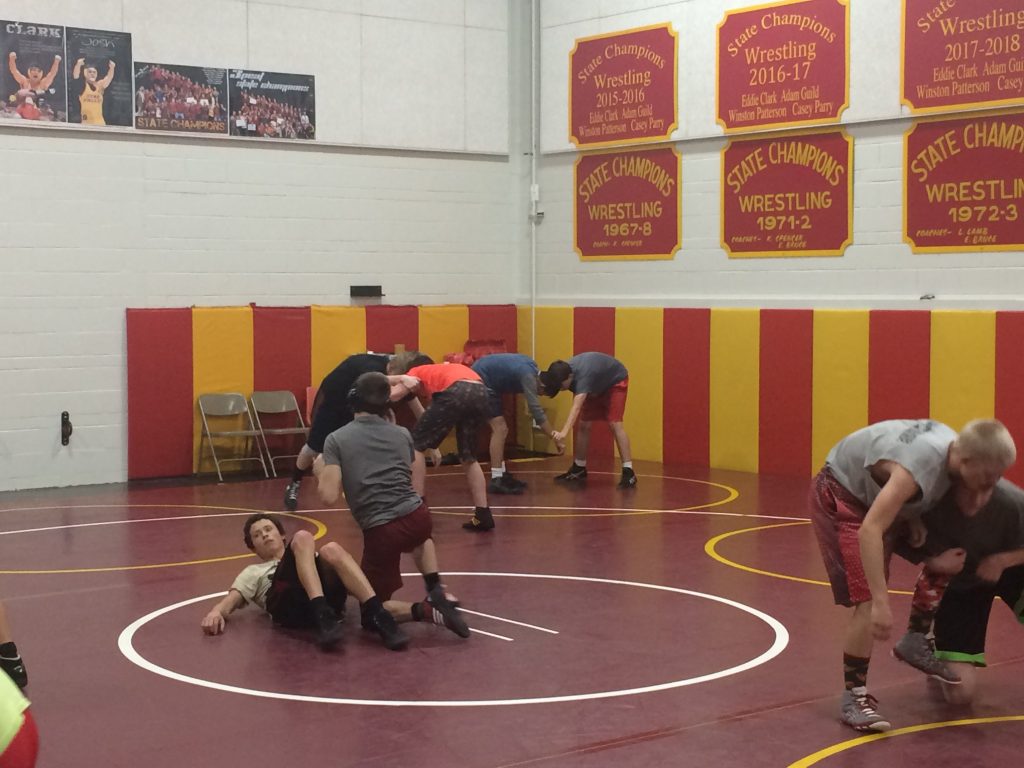 "You can't drill right and run things out the way you should," Clark added. "It allows us to do things correctly. It makes it so we send the big guys over one day and the little ones the next. It allows us space to do things the way to correct do them instead the way we have been. To be honest, we've been quite lucky for a number of years."
Now instead of wrestling in the halls and on the indoor track, the program has more options. Later on this season the team will also utilize part of Star Valley Middle School.
"We've had to be pretty creative at times," Clark laughed. "It's a good problem to have, but it's a problem."
• Braves Brawl
When the Rigby Trojans were unable to attend this year's Star Valley wrestling invitational, known as the Braves Brawl, it reinforced an opinion that will be prevalent throughout the wrestling campaign. The concept that the Braves might have two of the top  teams in the class. So instead of replacing them with another Idaho team, Clark and his staff decided to compile a second varsity team from the Braves program that will be competing on their own as part of the duel-format tournament.
"Some of the teams we were looking at; we realized that our JV is better than any of them," he said. "So more of our kids will get them some great exposure and when they go up against each other at the Brawl it will be an open wrestle off."
The Brawl gets underway at 3 p.m. on Friday, December 7 and will continue on Saturday morning. It kicks off a home schedule that will include a duel with Rock Springs on December 11 and Senior Night taking place on February 7, against Evanston. Sandwiched in-between will be an all-star mash up of Pinedale and Big Piney on January 29. There will also be another all-star combo of Pinedale and Lyman on the LHS mat during the season as well.
"We've gone out of our way to add some home events," Clark said. We're going to take on Pinedale & Big Piney with an all-star team. Then our JV kids will wrestle what should be a full slate as well."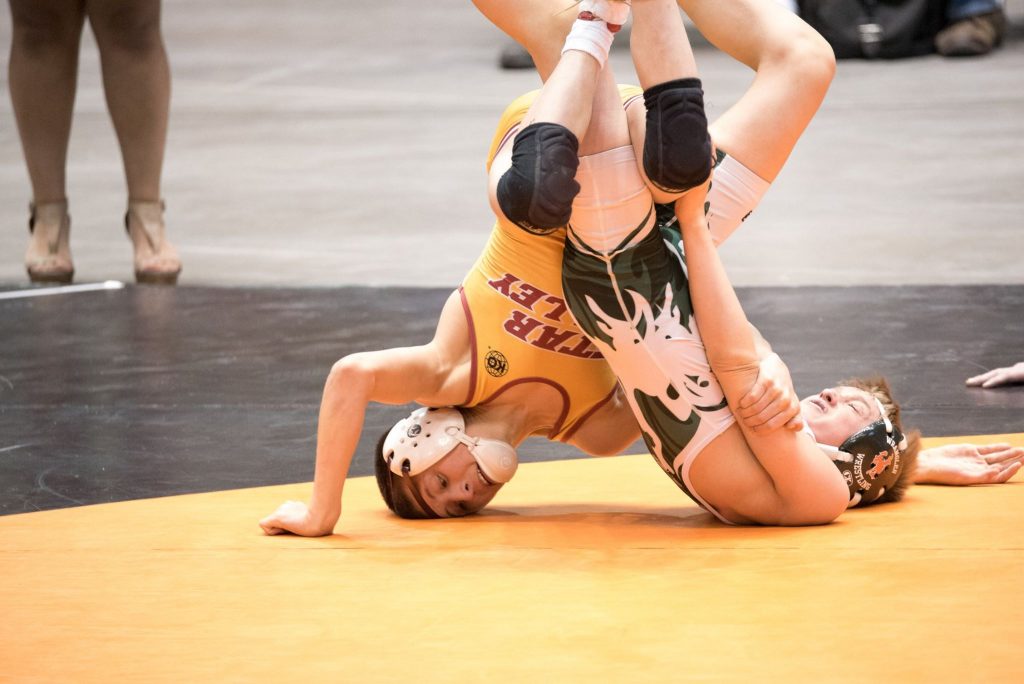 • Who's Coming Back: Two All-State wrestlers (Haze Child & Kyle Kunz) return from last season. In addition there are nine state placers coming back as well with Brayden Andrews (3rd), Logan Hoopes (4th), Tristian Hicks (3rd), Tyson Hoopes (5th), Koa DeLong (6th), Trent Clark (4th) and Connor O'Brien (5th) eligible to return this season.
On top of that list, there is the healthy return of Grayson Hicks, highly-ranked Trey Waldron and Waylon Nelson who simply could not get past the two other Braves at 106 last season. Child and Kunz will be eyeing a return to the championship match as will Tristian Hicks who was a state champion as a sophomore.
• Brawl Coverage
SVI Media will be broadcasting every duel from the Brawl over the two-day tournament at svinews.com. Look for links in the days leading up to December 7.
If you would like to volunteer to help with the two-day event, please contact SVHS at 885-SVHS. In addition to the main gym which will host the varsity tournament, a full slate of junior varsity wrestlers will be in the auxiliary gym on both days in a Round-Robin format.
Braves Brawl Schedule (Order of duels is subject to change)
Friday, December 7
Round 1: Star Valley 'A' vs Thunder Ridge, Star Valley 'B' vs Sugar-Salem
Round 2: Star Valley 'A' vs Cokeville, Star Valley 'B' vs Shelley
Round 3: Star Valley 'A' vs Shelley, Star Valley 'B' vs Sky View
Round 4: Star Valley 'A' vs Logan, Star Valley 'B' vs Thunder Ridge
Saturday, December 8,
Round 5: Star Valley 'A' vs Star Valley 'B'
Round 6: Star Valley 'A' vs Sugar-Salem, Star Valley 'B' vs Logan
Round 7: Star Valley 'A' vs Sky View, Star Valley 'B' vs Cokeville
Tagged:
2018 Braves Brawl
Star Valley Braves Wrestling
Wyoming National Guard Readiness Center