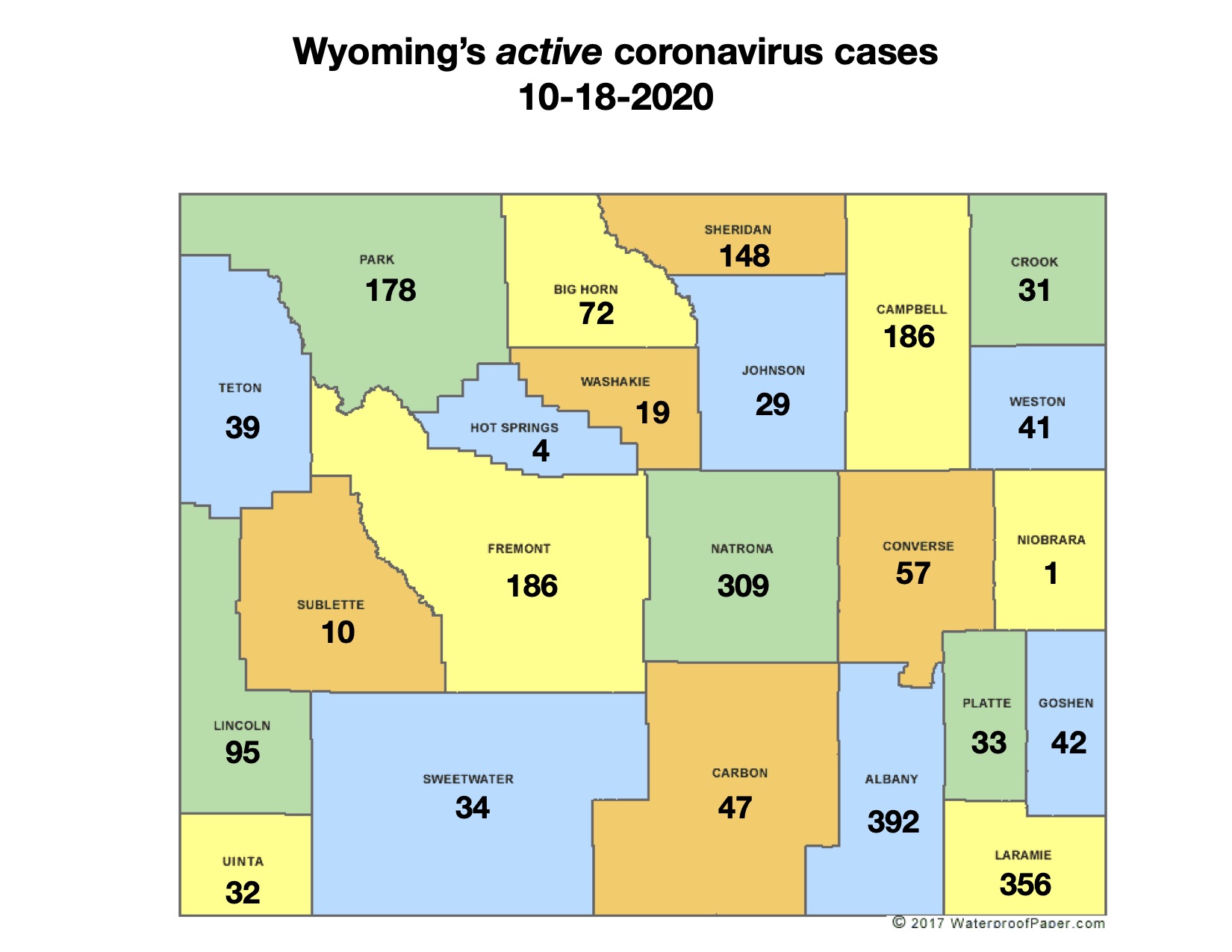 As of 9 a.m. Sunday, Oct. 18, the total number of confirmed coronavirus cases increased by 194, from 7,479 to 7,673.

Albany County saw an increase of 33 coronavirus cases; Campbell County's cases increased by 28; Park County has 24 new cases; Big Horn and Natrona counties have 20 more; Laramie County has 16 new cases; Converse County has 11; Fremont County has nine; Teton County has eight; Carbon and Weston counties each report five new cases; Sheridan and Sweetwater counties each have four more; Hot Springs, Johnson, Lincoln, Platte, Sublette, Uinta and Washakie counties all report one new case of coronavirus.
The total number of active coronavirus cases statewide is now 2,341, an increase of 141 over yesterday's 2,200.