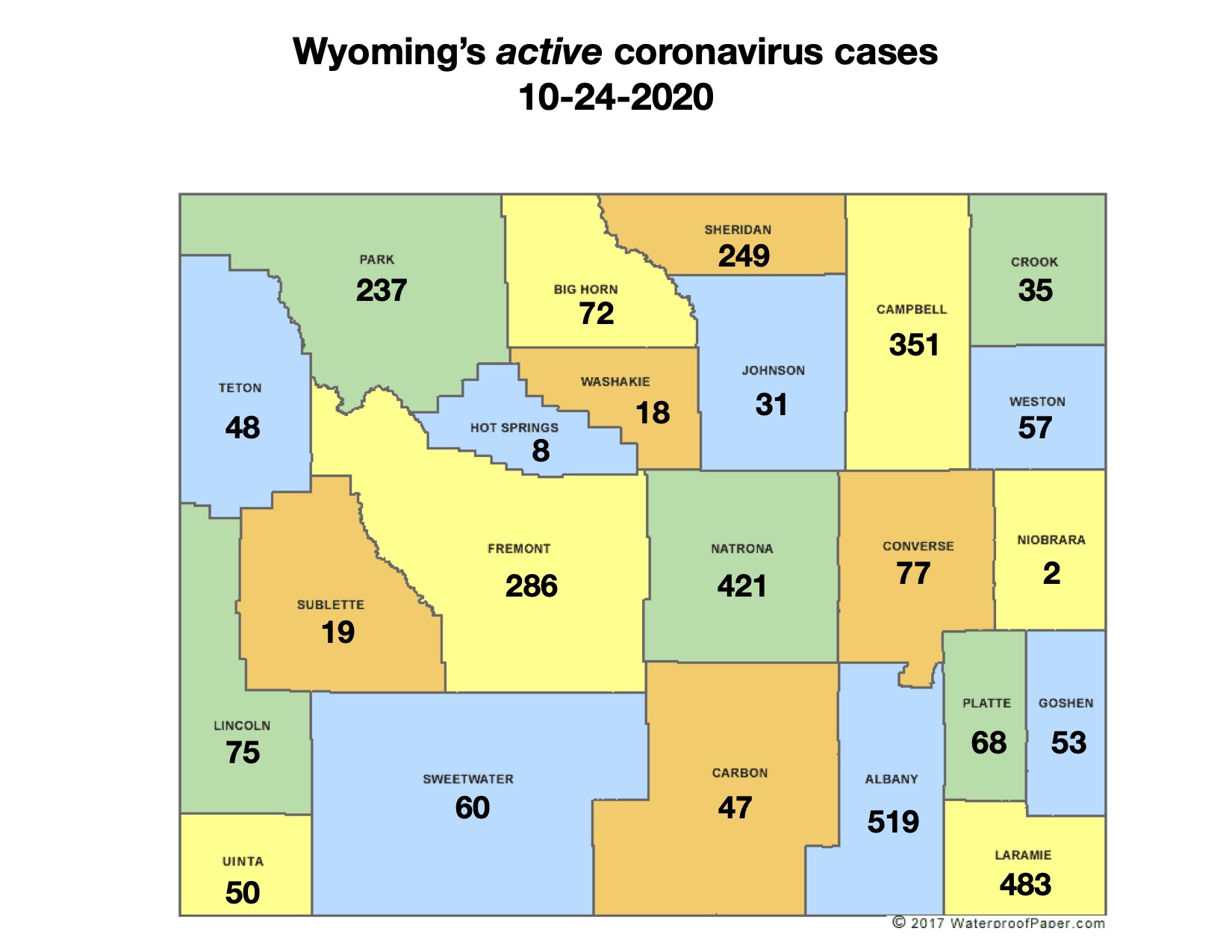 As of 9 a.m. Saturday, Oct. 24, the number of confirmed coronavirus cases seen since the disease was first diagnosed in the state in mid-March stood at 9,177.  This increase of 259 cases is the second-highest single-day increase in confirmed cases seen since the pandemic began.

Laramie County reported 45 new confirmed cases Saturday; Campbell County had 40 new cases; Albany County recorded 34; Natrona saw 33 new cases; Sheridan County saw 30; Fremont County's confirmed case count increased by 24; Big Horn and Park counties reported eight new cases; Weston County recorded six; Carbon, Johnson and Sweetwater counties each saw five new cases; Teton County recorded four; Platte County had three new cases; Crook, Goshen, Lincoln and Uinta counties each reported two, and Washakie County saw one new case.
The number of active coronavirus cases in Wyoming on Saturday was set at 3,266, an increase of 146 from Friday.