Independent Obituaries: November 11, 2020
The following obituaries appeared in the November 11, 2020 edition of the Star Valley Independent.
For more area obituaries, please visit Schwab Mortuary.
For more resources including headstones, please visit the Star Valley Historical Society.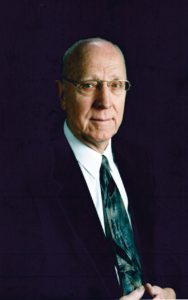 In the years that bounded his life (1924-2020), native son Dean Burton Bagley decided to "see what was on the other side of the mountain." He lived his life as a bucket list before the term was even a thing.
Born in Afton, Dean spent his first 13 years on a ranch in Etna. After graduating from high school in Cheyenne at the age of 16, he did a brief stint with the weather service and attended the University of Wyoming for a year before joining the Navy, attending midshipman's school at Notre Dame.
He served more than two years on the deck of an aircraft carrier during WWII and the Korean war, and later spent over 30 years in the Naval Reserve. Following his first tour of active duty, he earned a degree in electrical engineering from the University of Kansas in 1947 and began a 35-year career with the Bell System.
In 1949 he married Virginia Boyack, his companion of 60 happy years, and had 8 children. Together they began their numerous adventures that took them around the world where they welcomed many into their home and hearts. Dean had professional assignments in Salt Lake City, Boston, Tucson, Iran and Saudi Arabia. After his retirement, he returned to his beloved Star Valley.
A lifelong member of The Church of Jesus Christ of Latter-Day Saints, he served in numerous bishoprics, branch presidencies, mission presidencies and as Stake Patriarch in Afton. Dean and Virginia fulfilled missions in Chile, Columbia, Russia, Slovenia and New Jersey, and taught English in China as ambassadors for the church.
Dean felt that travel was essential to his life-long quest for learning and had visited over 80 countries. His adventures even included serving time in a Saudi Arabian jail for his church activities there.
Dean is survived by his seven children, 20 grandchildren, and 21 great grandchildren.
"Don't cry because it's over, smile because it happened" (Dr. Seuss).
Graveside Services were held Tuesday, November 10, 2020 at 2:30 p.m. at the Fairview Cemetery.
Let us know what you think!
Tagged:
Dean Burton Bagley
Star Valley Obituaries
Wyoming obituaries