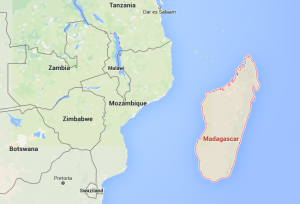 SALT LAKE CITY — LDS missionaries serving in Madagascar have been temporarily transferred off the island after an outbreak of plague in the country, officials from the church announced Thursday.
A total of 69 missionaries are being relocated or reassigned "as a precautionary measure," according to a statement on Mormon Newsroom. An additional 10 missionaries who close to completing their service will return home early. Missionaries serving on the islands of Mauritius and Reunion, however, will stay in their areas.
"Ensuring the health and safety of our missionaries is our top priority," the statement said.
Leaders in the area took preventative steps in the past few weeks to help missionaries in the area avoid the plague by providing prescription medication to missionaries and urging them to remain in their apartments.
None of the missionaries in the area have reported any illness as a result of the plague outbreak, church officials said.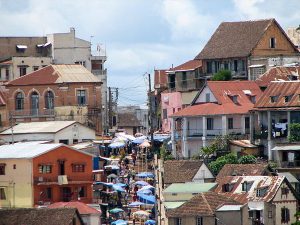 "This is a very challenging situation for the missionaries, members and citizens of these countries, and we are taking every practical step to reduce risk and praying for their health and safety."
The plague outbreak in Madagascar was first reported in August, according to the World Health Organization, when a 34-year-old man visiting the island developed what The Guardian said appeared to be symptoms of malaria. It was later discovered that he had the plague. The infectious disease has since infected more than 800 people and has claimed the lives of 74 people, according to The Guardian.
The disease is generally found in small mammals and their fleas, according to the WHO, and is transmitted to humans by bites from infected fleas, through unprotected contact with infected bodily fluids and by inhaling "respiratory droplets" from individuals with pneumonic plague.
More than 3,200 people have been infected with the plague worldwide from 2010-15, according to WHO, and more than 584 deaths from that time period were reported.
Let us know what you think!
Tagged:
Church of Jesus Christ of Latter-day Saints
LDS Church
Madagascar missionaries
Mauritius and Reunion
pneumonic plague
World Health Organization