A Season of History: Girls Wrestling off and grappling in 2022-23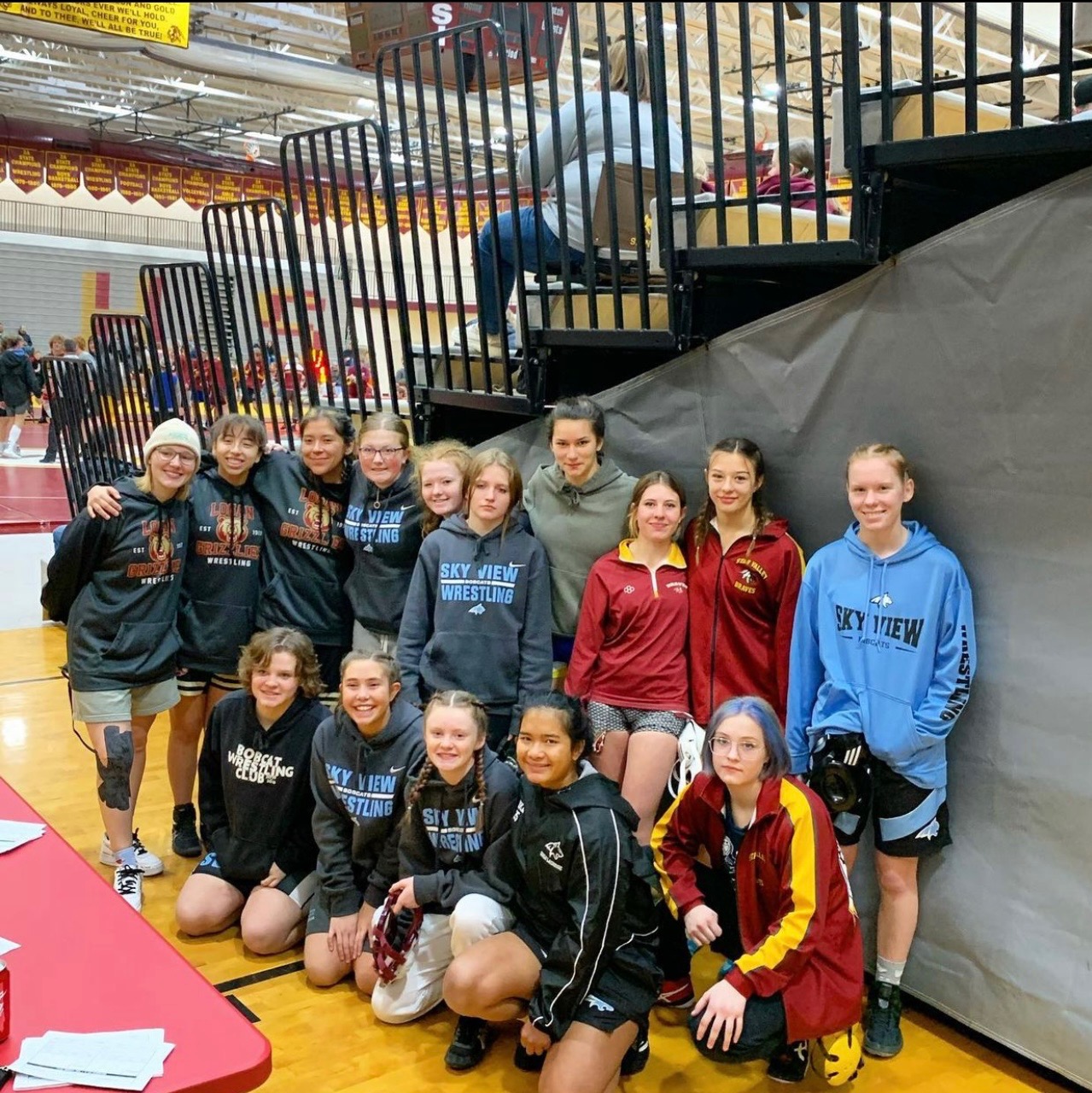 While some of the programs at Star Valley High School will have a new look or be rebuilding with new faces, it's not often that a new sanctioned program is born. That will be the case this 2022-23 Winter season as Girls Wrestling has been approved both at LCSC No. 2 and at the Wyoming State level. Most of the tournaments scheduled for the season will be in the same locations as before but will now include a set of girls brackets as well.
Inaugural coach, Kendell Foreman, spoke about the first week of practice for a group of girls who will be known as the first official team at SVHS.
"We have a great team," she stated. "We are the second-largest in the state so far with 18 wrestlers."
Almost as a rite of passage, Foreman detailed the start of the season. "They started the week with someone getting the air knocked out of them and a bloody nose so that's a good week," she laughed. "They are working really hard and are sore in places they didn't know they had. They are dedicated and easy to teach and are working hard."
While rules and regulations will be the same as the guys, there will be some slight differences.
"The weights aren't too different but there is a little more leeway for the girls," Foreman added. "The girls are brand new and this will be their first time competing in front of people on a mat. Some of them, their brothers have wrestled. I think one difference you might see is there's a different energy and toughness in the room. It's not a brute toughness but it's a grit that comes from a different place…and a lot of hair-braiding," she added with a laugh. "You might just see a whole wall of girls braiding each others hair and then yelling at them with encouragement on the mat."
What else can fans expect?
"A lot more attitude," Foreman stated. "We are doing a little mock tournament this next week so hopefully that comes together and try and give them some experience. I'm just proud of them and surprised and pleased by the numbers."
Foreman will be assisted this season by Zeke Mendenhall and Jason Ivie whom she has praised thus far along with the boys staff. Eddie [Clark] has been paramount in recruiting girls to get started," she said. "I would also just add that we are calling on all girls who want to wrestle to come out and be part of this special year in Star Valley history!"
The girls wrestling team will begin their official competition as part of the Braves Brawl on December 9-10. Look for more detailed information in next week's edition of the Independent.
Let us know what you think!