***UPDATE*** Children found safe in Wind River Amber Alert
***UPDATE*** The children have been found and are safe.
The Wyoming Highway Patrol has issued an Amber Alert on behalf of the Wind River Police Department.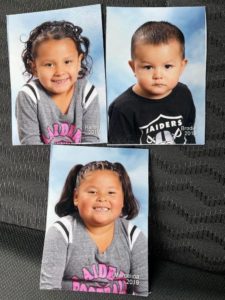 Authorities are searching for a Black Ford Focus with a broken back window. They say three juveniles were taken from the Wind River Reservation Monday, June 13, 2022. Among the three children is Marcelina Potter, a seven-year-old female, approximately 100 lbs wearing a white shirt with black shorts. Also Harley Potter, a six-year-old female weighing 70 lbs with a red Volcom shirt. Finally Brodie Potter, a four-year-old male, weighing about 42 lbs and wearing a black shirt with red swimming trunks.
Police say the non-custodial mother forcibly removed the children from the custodial grandparent's home.
Anyone with information or believes to have seen the children are asked to call 911.
Let us know what you think!