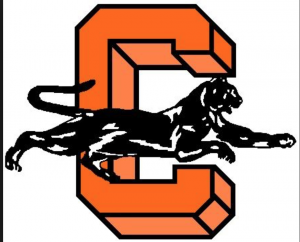 The Spring sports season is over and the latest round of state champions have been crowned. In track & field, the Cokeville girls literally ran away with their 4th straight state title by more than 130 points with 194.5 overall. Ten Sleep was second with 58.0. The program has won 5 of the last 6 titles.
Cienna Halls won the 3200 meter run and placed second in the 1600 and 800 meter events to earn All-State status.
Emma Teichert, Emmie Barnes, Kylee Dayton and Leona Teichert went 1-2-3-4 in the 100 meter hurdles. For good measure, Rylee Teichert placed eighth in the event, giving the Panthers five of the eight scoring slots.
The dominance continued in the 300 hurdles with Emma Teichert, Kylee Dayton, Kallianne Toomer and Leona Teichert taking the top four spots.
Cokeville also won the 4 x 400 and 4 x 800 relays while Kylee Dayton won the high jump. Tana Teichert won the triple jump
Upton won the 1A boys title with 123.33 points, slipping past Burlington who was second with 104.08. Cokeville was third with 83.5.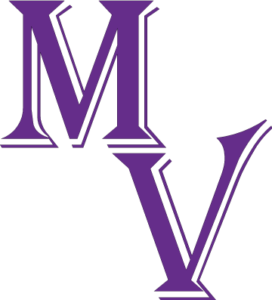 Another champion out of the Southwest included the Mountain View Buffalos as they fended off Buffalo for the 3A boys title. MVHS finished with 121.0 team points with the Bison scoring 99.0.Briggin Bluemel took home titles in both the 110 and 300 meter hurdles and the quartet of Bluevel, Ashton Schofield, Tanner collins and Kimball Madsen won the 4 x 100 meter relay title.
Freshman Connor Micheli flew over the competition as he easily won the pole vault with an impressive height of 15′ 2″.
Douglas won the 3A girls title with 94.5 points. Powell was second and Pinedale was third. Lyman High School finished fourth with 64.0.
The Kemmerer Girls were third in 2A with 69 points. Pine Bluffs won the 2A girls and Big Horn won the 2A boys title. The Kemmerer boys placed eighth with 28.0 points.
The Star Valley boys placed third with 76.0 points in the 4A Class. Wyatt Moore won both the 100 & 200 meter events and Peter Visser won the 3200 meter run.
Asefa Wetzel and Visser placed second & third in both the 800 and 1600 meter events.
Kelly Walsh took the boys title with 101.0 points, nipping Sheridan who settled for second with 97.0.
Cheyenne Central took the girls team title with 90.0 points, edging Laramie who was second with 85.0. Rock Springs rounded out the top three in the 4A Class with 69.0 points. The Star Valley girls scored 19.5 points and placed 13th overall.
For full results from the 2019 Wyoming Track & Field Championships, click here.
Read more about the SVHS track and field season in the May 22, 2019 edition of the Star Valley Independent.
Tagged:
Cokeville High School
Kemmerer High School
Lyman High School
Mountain View High School
Star Valley High School