Governor Mead Supports Strengthening Computer Science Education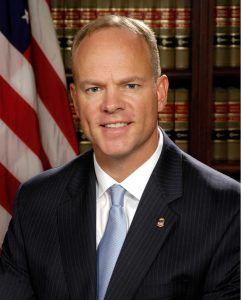 CHEYENNE, Wyo. – Governor Mead announced today that he had joined "Governors' Partnership for K-12 CS", a bi-partisan group of Governors focused on strengthening computer science education for all students.
Mead said he joined fellow Governors in making a commitment to implementing policies that:
• Enable all high schools to offer at least one rigorous computer science course;
• Fund professional learning opportunities for teaching delivering computer science courses; and
• Create high quality academic K-12 computer science standards
The Governor offered his support for legislation sponsored by two legislative committees to amend the required K-12 education program to include the teaching of computer science. One bill is sponsored by the Joint Education Committee. Last week the Select Committee on School Finance Recalibration voted to make a similar change.
Mead applauded the efforts of many Wyoming educators and school districts to offer ongoing computer science courses. Many of the state's elementary schools are participating in "hour of code" activities that teach young students how to code – a basic in the understanding of computer science.
"Students are eager to acquire computing skills. Parents want their children to know and understand computer science. Employers need workers who are able to put this knowledge to work," Mead said. "By joining this partnership, we send a signal that Wyoming puts a priority on assuring our students have the knowledge and skills they need to contribute to our growing economy."
Tagged:
computer science education
Governor Matt Mead
School Finance Recalibration