House approves bill allowing guns in church
By John Spina
Jackson Hole News&Guide
Via Wyoming News Exchange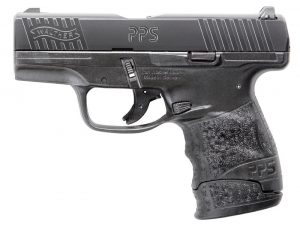 As the nation considers its gun policies the Wyoming Legislature has taken a stance.
Having heard the debates around the country, a bill to allow concealed firearms in places of worship might be considered controversial. Not in Wyoming.
On Tuesday night the Wyoming House of Representatives approved the Concealed Weapons in Places of Worship Bill on third reading by an overwhelming 56-2 vote with two abstentions.
The only two nay votes came from Rep. Mike Gierau and Rep. Andy Schwartz, both Democrats from Jackson.
"I voted against it," Gierau said, "because this has to stop."
Rep. Bunky Loucks, R-Natrona, one of the bill's key sponsors, said he thought one of the reasons the bill was so widely supported was because it was essentially a matter of property rights.
"There's a section of the statute that covers 11 places where law-abiding people are not allowed to carry a firearm into, and all of those are public facilities or government buildings," Loucks said. "Then you've got churches thrown in there, but they're private property and really don't belong in there. The bottom line is that they need to be able to set their own policy just like any other private business."
Similar to the school safety and security bill that passed during last year's general session, the Concealed Weapons in Places of Worship Bill would allow the leaders of a religious institution to determine who is allowed to carry a firearm on their property and what training or certificates are required.
Though it was introduced before the Parkland, Florida, school shootings, Loucks said that massacre served as a stark reminder for many that today no place seems safe from a rogue shooter.
"You can either say it's bad timing or good timing, but people are concerned about these things," Loucks said. "From 2006 to 2016 there have been 147 church shootings. That's more than the 20 years preceding it. As we secure our schools then what's the next most popular soft target for the sicko that's going to kill people he doesn't even know? Let places of worship send the message that we're going to take care of this with our own policy and we're not a soft target."
It appears the concealed weapons in places of worship bill has strong legs to stand on: The House set a precedent last year with its passage of the Wyoming Repeal Gun-Free Zones bill, which allowed concealed weapons in government meetings, and the School Safety and Security Bill, which provided K-12 schools the option for each district's board of trustees to decide whether to allow school employees to carry guns on school grounds.
However, while the Legislature is clearly open to the idea of expanding the rights of Wyomingites to carry concealed weapons, the Wyoming Repeal Gun-Free Zones Bill, which would have removed gun-free zones from state universities and community colleges, passed in the Senate by a vote of 40-19 but failed in the Senate last year by a vote of 13-17.
The key difference between the concealed weapons bills that passed and those that failed was the local option, suggesting the concealed carry in places of worship bill will ultimately pass.