Independent Obituaries: April 20, 2022
The following obituaries appeared in the April 20, 2022 edition of the Star Valley Independent.
For more area obituaries, please visit Schwab Mortuary.
For more resources including headstones, please visit the Star Valley Historical Society.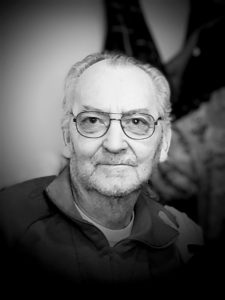 Garry Matthews Crook passed away at home with his family on April 7, 2022 due to ongoing health issues. He was just a few weeks from his 85th birthday. He was born April 29, 1937 to Ernest Ray and Esther Sarah Matthews Crook in the hospital at Afton, Wyoming. He was the third child and second son in the family. His brother, Kendall Ray Crook, passed away at 8 years old, on January 15, 1941. His sister, Sharon Crook Wells, passed away February 16, 2012.
Up until he left home Garry worked alongside his dad on the farm. At 12 he joined the Boy Scouts of America and earned the Eagle Scout award when he was 15. In 1953 he attended the National Boy Scout Jamboree at Irving Ranch, California with a group of scouts from Star Valley. During high school he lettered two years in basketball and football. He also played a tuba in the band. He was president of his class his junior year. Garry was recognized by the University of Wyoming as an Honor Scholar of Star Valley High School, and received a four-year scholarship to that school. He graduated in June of 1959 with a degree in Mechanical Engineering.
Garry met Karlene on a blind date through her roommate in 1957 and they were married November 18, 1960, in the Mesa Arizona Temple. They lived in Salt Lake City for two years, then made their home in Idaho Falls where Garry worked at the Idaho Nuclear Reactor Site for eight years. In 1971 they moved to his childhood home in Fairview, Wyoming to raise their six children on the farm, where he lived the rest of his life.
Garry loved listening to local sports on the radio and watching the games online when they were broadcast. He followed his kids and grandkids sports, music, and other activities and attended all the games and concerts he could. He had a great interest and knowledge of Star Valley history. He collected and organized all the historical documents, histories, and photos he could of the valley and his ancestors.
He was elected to the board of supervisors of the Star Valley Conservation District and served for over 30 years, the majority of those years as chairman. He was passionate about the wise use and conservation of our natural resources in the valley.
Through hard work and careful management Garry was able to have a prosperous dairy farm as he raised a family and saved for retirement.
His greatest joy in life came from raising his children and celebrating their accomplishments, as well as those of his grandchildren.
He was a life-long member of The Church of Jesus of Latter-day Saints and held multiple callings.
Karlene preceded him in death on October 18, 2021.
He leaves behind their six children: Lynn (Lesa), Darrin (Carol), Kendall (Cay), Matthew (Stephanie), Lynette (Matt) and Lance (Cecily), 21 grandkids, five great-grands.
Funeral Services will be held on Thursday, April 21, 2022 at 11 a.m. in the Cottonwood Ward Chapel. A viewing will be held on Wednesday, April 20, 2022 from 6-8 p.m. at Schwab Mortuary and at the church prior to service from 10 -10:45 a.m.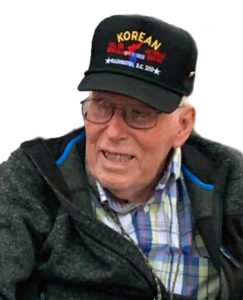 Harold "Gus" Gustafson, 93, of Grand Island passed away on April 14, 2022 at CHI-Health St. Francis. Memorial services in Gus's honor will be held at 10:30 a.m. on Tuesday, June 21, 2022 in the Sanctuary at Peace Lutheran Church,1710 N. North Road, Grand Island. Pastor Carl Elison will officiate.
All Faiths Funeral Home is entrusted with arrangements. Memorials are suggested to the family for future designation. Gus was born in Newman Grove on April 10, 1929, son of Harry and Bertha (Anderson) Gustafson. He graduated from Newman Grove High School in 1946 before enlisting in the U.S. Air Force.
On January 26, 1957 he was united in marriage to Donna Mae Lucas. Together they made their home in Albion. In 1982, they moved to Grand Island where Gus drove a truck for Country General. In 1992, they retired in Thayne, Wyoming and returned to Grand Island to be near family in 2017. Gus was in the farming and trucking business with his brother Deane until 1959, when Deane took over the farming and Gus took over the trucking business. He also enjoyed fixing things and creating his own inventions. Gus loved and cared for his wife and family and had a passion for helping others.
He is survived by his children, Andrea "Andee" (Richard) Lamoreaux of Penrose, Colorado, Greg (Donna) Gustafson of Grand Island, and Paula Gustafson of Arizona; four grandchildren; two great-grandchildren; beloved nieces and nephews; friends; and all of his caregivers and neighbors at Heritage at Sagewood. Gus was preceded in death by his parents; wife, Donna Mae in 2019; brother, Deane and sister, Bertha "Bonnie".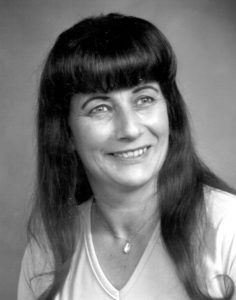 It's with heavy hearts the family announces the passing of Monna Tyler on April 5, 2022. She was born Monna Rae Skinner in Bedford, Wyoming on July 15, 1938, the fourth of six children born to LeRoy and Zelta Skinner.
She spent her childhood playing with friends, picking wild berries (eating more than she brought home), doing chores, and attending church in Star Valley. Growing up in the small mountain community instilled in Monna characteristics that would last her lifetime; love of family, a great work ethic, loyalty, toughness, and a love for the mountains. After graduating Star Valley High School, she attended LDS Business College of BYU.
On May 16, 1959, Monna married James Hindman. To this union came five children; Brad, Janet, Juli, Tracy, and LeRoy. Monna's children were always her number one priority and she sacrificed much of herself in assuring their health and happiness. Due to circumstances beyond her control, her union with James came to an end.
On July 16, 1973 Monna married Curnnel Tyler. They enjoyed life together and had many adventures including world travel, camping, fishing, and being members of the Moose Lodge and the Eagles. Their union ended with his passing in October 1997.
Never one to be idle, Monna was always employed. She worked as a transcriptionist, volunteered for Planned Parenthood, spent decades as the best waitress in town and was a cashier at Walmart until health issues forced her (kicking and screaming) into retirement at the age of 81.
Anyone who knew Monna knew she was a firecracker with a great sense of humor and a love for Elvis. She remained that way right up to her hour of passing; joking and laughing with family, friends, and hospital staff. This amazing woman always did things her own way and her death was no exception. She passed peacefully and, on her terms, while listening to Elvis.
Monna is survived by her children, Brad Skinner, Janet McNeel, Juli Doyle (Bob), Tracy Hindman, and LeRoy Hindman (Johnna) and her brother Don Skinner (Karen). She is also survived by nine grandchildren and ten great-grandchildren whom she loved with all her heart.
She was preceded in death by her parents LeRoy and Zelta Skinner, sisters Lola Skinner, Lois Turner, Verena Willis, Lana Skinner, and brother Alma Skinner.
Services will be held Saturday, April 23, 2022 at 1:00 p.m. at Newcomer Funeral Home located at 710 East Second Street, Casper, Wyoming 82601.

Let us know what you think!
Tagged:
Garry Matthews Crook
Harold "Gus" Gustafson
Monna Tyler
Star Valley Obituaries