Independent Obituaries: April 26, 2023
The following obituaries appeared in the April 26, 2023 edition of the Star Valley Independent.
For more area obituaries, please visit Schwab Mortuary.
For more resources including headstones, please visit the Star Valley Historical Society.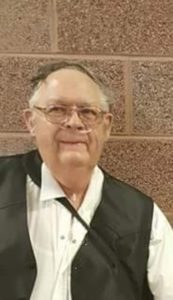 Durk Reuben Lowe was born April 18, 1953 in Preston, Idaho to Connel Durrant and Dessie Anona Workman Lowe. He was the third of five boys, Robert "Bob", Jay, Cody, and Randy. Durk grew up as an independent young man. He joined the US Air Force in 1971 and was stationed at Grand Forks North Dakota Air Force base. He married Carla Sue Hamp on November 13, 1971 in Soda springs, Idaho. They have three children, Michael, Carlina, and William "Billy". Durk and Carla were sealed for all time and eternity in the Idaho Falls temple in 2005.
Durk went to work for Simplot in Soda Spring, Idaho in 1976 where his main duty was heavy equipment operator. In 1981 he became an Emergency Medical technician (EMT) where he served the community for two years. When Simplot built the Smoky Canyon mine he moved his family to Afton, Wyoming in 1983. During this time Durk still worked as an EMT for Lincoln County and was a huge advocate for implementing the Simplot emergency Rescue Volunteers (SERV) for the Smoky Canyon Mine. In 2002-2003 he received the distinguished "EMT of the year" award. Durk was dedicated to serving and helping those around him and was a first responding angel for many fellow workers and neighbors helping save countless lives.
In 2004 Durk, Jay, Cody, and Randy were reunited with their long lost brother, Robert Clisby. Robert had been given up for adoption before any of them were born and they had spent time looking for him, knowing he was out there somewhere. This reunion was a miracle and an answer to many of the family's prayers.
In 2005 Durk retired as an EMT after 21 years of selfless service. In January 2011 Durk retired from his mining career from Simplot after 38 years of hard work and dedication.
Durk loved the outdoors,and his favorite hobbies and pastimes include camping, hunting, fishing, four-wheeling, and being with family. All of his family's greatest memories are spending time with him in the mountains doing all of his favorite things.
He is preceded in death by his parents Connel and Dessie Lowe; Brother Robert Clisby; son William Ray Lowe; grandson Christopher Durk Lowe; and great grandson Christian Kristopher Daniel Bookout.
He is survived by his wife Carla Lowe; children Michael and Trina Lowe; Carlina and Patrick Corun; grandchildren Kayla Lowe, Kelsie Lowe, Dustin Corun, Erin Corun; great grandchildren Braxton Bookout, Osiris Bookout; and brothers Jay Lowe, Cody Lowe, Randy Lowe and wife Sheila.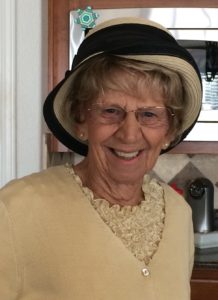 Malene Claire Wegemer earned her eternal dancing shoes on April 19, 2023, just 10 days shy of her 94th birthday, and is once again waltzing to her favorite music with her husband. She was a beloved wife, mother, sister, aunt, grandmother, great grandmother and a friend to many. Malene was born on April 29, 1929 in St. Mary's, Pennsylvania to the late Norman and Hilda (Pontzer) Bauer. She attended schools in St. Mary's and graduated high school from Central High School in 1947. She earned a Bachelor's of Science in Home Economics from Seton Hill College in 1951. She married Aubert Frederick Wegemer in St. Mary's Church on October 23, 1954.
Malene's greatest adventure was moving from all her family in PA to snowy Afton, Wyoming in December of 1968 to run the Lazy B Motel as a family-owned business. While in Afton, the family traveled to Montpelier, Idaho each Sunday to attend church.
Gathering the small group of Catholic families together, they convinced the priest to come hold Mass in the back office and living room of the Wegemer family at the Lazy B Motel. In 1977, ground was broken for the first mission church one mile north of Afton. Malene took great pride that her husband, Aub, laid the concrete for this church and that they are mentioned as contributing members in the history of the Holy Family Catholic Church currently located in Thayne, Wyoming.
Malene volunteered at the Soil Conservation Service and Casper Police Department. She ushered for the symphony and in October 2017, she was nominated for the Jefferson Award for her volunteer service to the Casper Senior Center for over 30 years. Into her 90s she always said, "I like holding the door and serving the old people." Malene traveled to Australia, New Zealand, Africa, Germany, Switzerland and France. She cruised the Panama Canal. She spent the last few years traveling from one of her children's homes to another, always avoiding the snow and ensuring that she spent her summers in Wyoming.
Music was food to her soul and boy did she love to dance! She often said, "I'd rather dance than eat" and dance she did. She was laughing and dancing three days prior to succumbing to complications from pneumonia and congestive heart failure. Malene loved people and people adored her. As the family traveled, she introduced them to all her new 'best' friends she had met on the plane, in the restaurant, at the hotel, in the parking lot, in church, wherever. She did not know a stranger and always saw the very best in people.
Besides her parents, she was preceded in death by her husband of 41 years; her siblings Norman "Squeaky" Bauer, Martha Lenze, Clarice "Tootie" Bauer; her sons-in-law Owen Jones and Mike DePre; and granddaughter, Lauren Elizabeth Brown.
Malene is survived by her brother, George Bauer of St. Mary's; her six children: Anne (Mitch) Miles of Afton Wyoming, Lynn Jones of Asotin Washington, Louise DePre of The Villages Florida, Jane Brown of Naples Florida, Teresa (Fred) Chapman of El Dorado Hills California and Michael (Jeanette) Wegemer of Joliet Illinois; her seven grand- children: Christie Arnold, Aaron Arnold, Ashley Brown, Stephanie Brown, Robert "Bobby" Nyberg, Lindsey Bryner, Brian Wegemer; and 10 great-grandchildren: Aston Arnold, Shelby Bryner, Alexis Bryner, Layla Bryner, Levi Nyberg, Scarlett Nyberg, Adelaide Wegemer, Adeline Miles, Everly Miles and Chase Miles.
A funeral mass, graveside service and open house are planned for August 8, 2023 in Afton, Wyoming. Specific times will be released once details are finalized. All friends and family are welcomed with open arms. In lieu of flowers, please consider donations to the American Cancer Society, St. Jude Children's Research Hospital, Hospice, or a charity of your choice.
The family would like to express our deepest gratitude to the doctors, nurses, clinicians, and so many others at the HCA Florida West Marion Hospital in Ocala, FL for their professional and compassionate care in keeping our mother comfortable and at peace throughout her entire stay.

Let us know what you think!
Tagged:
Durk Reuben Lowe
Malene Claire Wegemer
Star Valley Wyoming obituaries
Wyoming obituaries