Independent Obituaries: April 28, 2021
The following obituaries appeared in the April 28, 2021 edition of the Star Valley Independent.
For more area obituaries, please visit Schwab Mortuary.
For more resources including headstones, please visit the Star Valley Historical Society.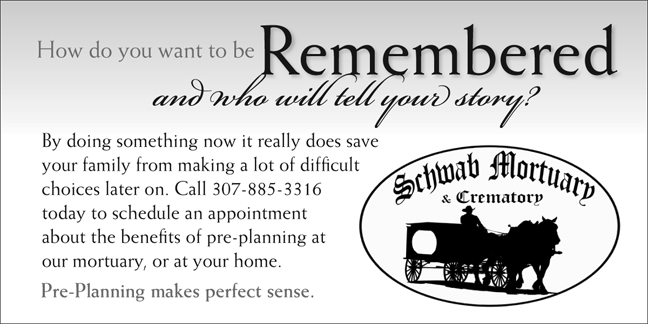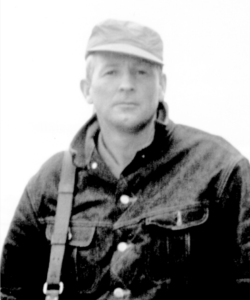 Keith Carpenter Jensen age 99, died suddenly on Tuesday, April 20, 2021 at his home in Grover. He was born April 17, 1922, in the small town of Grover, Wyoming to Lorenzo and Katie Amelia Carpenter Jensen. It was a humble beginning for this 13-pound baby, born to a hard-working family on a pioneer ranch. He was the sixth of seven children, with one sister being born after him. His siblings were Harold Jensen, Ezra Jensen, Cyril Jensen, Fonda Jensen Dana, Royal Jensen, and Arlene Jensen Coverstone. He was the last surviving member of his immediate family.
Keith was the descendent of Danish immigrants who joined The Church of Jesus Christ of Latter-day Saints in Denmark, later sailing to America in search of a better life. His grandfather James Jensen was the first Bishop in the town of Grover, serving for 20 years. Keith grew up and lived his entire life on the original homestead.
Family, church, and country were his top priorities. Helping on the homestead at an early age, he learned the value of hard work, and loved the beautiful area called Star Valley. His dad Lorenzo loved fine horses and Keith inherited that love. He and his brother Royal owned and raced thoroughbred horses for many years.
At 17 years old, when World War II broke out, Keith was passionate about serving his country and lied about his age to join the Marine Corps. He officially joined in Salt Lake City, with a group of young men known as the Mormon Battalion. In later years he loved telling his war stories and how every single member of that Battalion returned home with no deaths among them. Some were wounded, but no one was killed.
Keith served in the Pacific with the 2nd Marine Corp Division, serving as a Rifle Marksman, Temporary Assistant Cook, but mostly in Battery L. Artillery Company where he fought in many of the bloodiest and most important battles of the war. Those battles included Okinawa, Saipan, Tinian, Tarawa, Ryukyn Islands and others.
While performing a fake landing in Okinawa, and drawing fire so the rest of the Marine Corps could land on the other side of the island, his ship the Hinsdale, APA-120, was hit by a Kamikaze. This suicide airplane killed many of his friends. He has always told his family that he survived that attack due to his mother's fasting and prayers during his time in the service, as he was below deck in the area where the plane hit only a few minutes prior.
Upon returning from World War II, he met the love of his life, Nadine Murphy at the County Fair in Afton, Wyoming. After a short courtship, they were married in Idaho Falls on December 11, 1945. Later the marriage was solemnized in the Idaho Falls Temple. Keith had a beautiful tenor voice and Nadine sang a great alto. When they married it was a match made in heaven for their talents as well. They were asked to sing at numerous funerals and community functions throughout his life. They were married for 75 years when he passed.
They settled next to Lorenzo and Katie on the homestead where Keith was born, greatly enlarging the small dairy farm. They worked side by side on every venture of their lives. Numerous awards were given for their thriving dairy farm, but it was still a hard business, rising every morning at 4 a.m. to milk cows, and farming until late each day. Beyond milking and feeding the animals, he refused to do any haying on Sunday. It was the Lord's day.
Keith was always sensitive to hay, and most of the farm animals they raised. When it became apparent that his allergies were not going away, they decided to try something else as a livelihood. They took their singing on the road and formed a country western band called the Rock-A-Billies. When old enough, most of their children and Nadine's father and mother joined the band. People loved them and soon they began making much more money than in dairy farming.
In 1968 they put all of their energy into an outfitting business. It was hugely successful. Working alongside Keith in the new business as a guide, Nadine had always been a well-known cook, so now she starting cooking for the hunters. Again, it was a family venture with all of Keith's children and their spouses, many grandchildren, and even great-grandchildren working side by side with Keith and Nadine. They had started by advertising in hunting magazines but had to quit as there were too many hunters to handle, even after hiring numerous guides. From then on it was word of mouth with most hunters bringing their families and raising their own kids hunting with Jensen Hunting Camp.
The camp is still operating with Keith directing the affairs and still holding an outfitters license until his death. Clients still come just for the food if they do not draw lucky for a hunting permit.
During his lifetime he held various church callings including Ward Clerk, Counselor in the Elder's Quorum, and alongside Nadine as Ward and Stake Young Married Leaders. Prayer was of great importance to Keith, and family prayer was held every night for his entire life. He consistently told his family that once you gave your word, you never went back on it. Keith never broke his word. He was extremely generous, sharing whatever he had to help others.
He is survived by his wife, Nadine Murphy Jensen, daughters Linda Jensen Spann (Donnie) of Clarksville, Tennessee, Kathy Jensen Horsley, (Dennis), Grover, sons Jeffrey Keith Jensen (Laura Faye), Grover, and Brett Jensen (Susan), of Grover, 16 grandchildren, 37 great- grandchildren, and 38 great-great- grandchildren.
He was preceded in death by one daughter Geraldine Jensen Steed (Sid), Grover, and four grandchildren.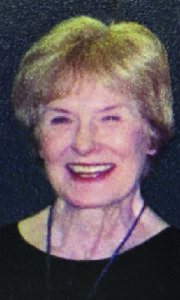 Martha Joyce Sanderson Cherry, beloved mother, grandmother, sister, aunt and friend, passed away on April 16, 2021 at the age of 85. Joyce was born on April 26, 1935 in Afton, Wyoming to Orion LaMont and Louie Heap Sanderson.
Joyce grew up in Freedom, Wyoming and attended schools in Freedom and Afton. She graduated from high school at the age of sixteen and received her Bachelor of Science degree from Ricks College the last year it was a four-year college.
Upon graduation, Joyce interned in Medical Technology at Charity Hospital in New Orleans. She worked at Dee Memorial Hospital in Ogden, Utah for two years as a medical technologist. Joyce worked for Western Airlines as a stewardess for several years. After retirement from the airlines, she worked at Primary Children's Hospital in Salt Lake City.
Joyce married George Sedlar and later divorced. During their marriage, they enjoyed skiing around the world and mountain climbing. They summited the Grand Tetons and several other mountains.
Joyce married Howard Wesley Cherry III. They enjoyed the symphony and opera and were season ticket holders in Seattle, Washington. Joyce loved reading – especially English Literature. Howard and Joyce were blessed with two sons; Howard Wesley Cherry IV and Dwight Matthew Cherry. Joyce and Howard divorced and she continued her education in Medical Technology. Joyce worked at Evergreen Hospital in Seattle for several years.
Joyce made friends with the Crazy Ladies Ski Club. They traveled and skied at resorts all over the United States and Canada. When Joyce retired, she settled in Midway, Utah where she could enjoy skiing within minutes of her home.
Joyce will be remembered for her generosity and compassion for others. She was always trying to help and serve anyone she felt was in need. She was loved by all who knew her.
Joyce is survived by her two sons, Wes (Laura) and Matthew Cherry, and her grandson, Quentin Pascal Cherry. She is also survived by her sisters, LaDean Clark, Yvonne Card and Linda Call (Don). She was preceded in death by her parents and her brothers Delmar, Lloyd and Dennis.

Let us know what you think!
Tagged:
Keith Carpenter Jensen
Martha Joyce Sanderson Cherry
Star Valley Wyoming obituaries
Wyoming obituaries