Independent Obituaries: August 19, 2020
The following obituaries appeared in the August 19, 2020 edition of the Star Valley Independent.
For more area obituaries, please visit Schwab Mortuary.
More area resources can be found by visiting the Star Valley Historical Society.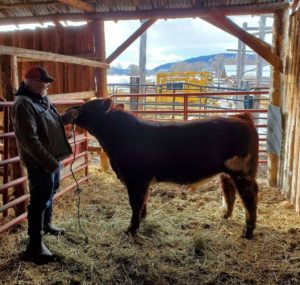 Jon Paul Crook passed away unexpectedly on August 7, 2020. He was in his home in Smoot getting ready for the day when he suffered a massive heart attack. It was sudden and he experienced no pain.
A Celebration of Life will be held on September 12, 2020 at the Afton Civic Center at 12 noon. All who wish to be there are welcome.
Jon Paul Crook was born on July 9, 1963 to Paul Peterson Crook and Nancy Louise Crook in Afton.
He grew up living the farm and ranch life in Smoot. He went to school in Star Valley where he participated in church basketball and high school rodeo riding horseback.
He had many experiences in life including breaking horses, logging giant redwoods, working on the University of Wyoming's experimental farm and guiding hunters. He established his own farm and ranch in Smoot, which was his lifelong passion. He also enjoyed hunting, horse riding and spending time with family and friends. He worked hard to accomplish his goals. Through his huge heart and quick wit he shared his experiences and knowledge with those he spent time with.
Jon is preceded in death by his grandparents, Leon and Louise Taggart and Charles and Eva Crook, his sister Julie Ann Crook, brother Tracy Leon Crook and his son Brandon Jon Crook.
He is survived by his wife Shelly Crook, daughter Tawnee Corson and son-in-law Wade Corson, granddaughters Tayla J Corson and Waverly Rae Corson, parents Paul Peterson Crook and Nancy Louise Crook, sisters Kristi Louise Crook and Robin Crook, brother Cory J Crook and several nieces and nephews.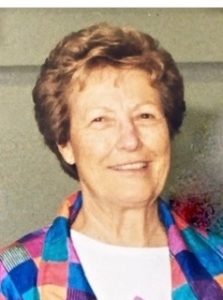 Leoyce Henderson Broadbent passed away on August 9, 2020 at the age of 86 due to complications of congestive heart failure which she had been living with for the past 26 years.
Leoyce was born on April 21, 1934 in her grandmother Stumpp's home in Osmond, Wyoming. She was the tenth and last child born to Thomas Wallace Henderson and Katherine Stumpp. She grew up on a farm in Smoot, Wyoming. Her mother passed away when she was 9 years old which was especially hard on Leoyce and her two other siblings that were still living at home.
Leoyce went to school in Smoot through the 6th grade, then in the 7th grade she moved to Salt Lake City with her dad and step mother due to her dad's health problems where he was unable to tolerate the cold winters of Star Valley. In the 8th grade Leoyce and her 2 older siblings, Eva and Leslie moved back to their Smoot home where they lived by themselves. After the 8th grade Leoyce, Eva and Leslie went to live with her older sister Mabel and her husband Doc where they were very well cared for.
Leoyce went to Star Valley High School in Afton. She loved going with her friends to the high school basketball games and then the dances afterward. She started working at the Silver Stream Lodge in Afton when she was 16 years old where she babysat the owner's children. After she got a little older she started waitressing, cooking, and cleaning cabins at the Lodge.
Leoyce went to Utah State University after graduating from High School in 1952 where she met her soon to be husband, Norville Broadbent in the Spring of 1953. They were later married on September 19, 1955 in the Logan, Utah temple. They moved to Texas after Norville graduated from Utah State University as a commissioned officer in the Air Force. During their time in the Air Force they also lived in North Carolina, Georgia and Florida. In 1960 they moved to Seattle, Washington when Norville began working for Boeing.
In 1964 they were transferred to New Orleans, Louisiana where they lived for 20 months.
Leoyce loved living in the Pacific Northwest so she was very excited when Norville was accepted into Dental School at the University of Washington. Leoyce worked full time in a dental office to help support their family of four children while Norville, who was also working, went to Dental school. She was very proud of the fact that he was able to graduate without any student loans.
When she was at home raising their four children, Leoyce was Norville's bookkeeper for his dental practice and later became his full-time office manager.
Leoyce and Norville served two local missions for The Church of Jesus Christ of Latter-day Saints and one in Tallahassee, Florida. She also served in various church callings including the Relief Society and Young Women's President.
Leoyce will be remembered as one who loved to serve, the importance of working hard and being frugal. She enjoyed spending time quilting with friends and was known for her tiny even stitches. She also enjoyed the several years she spent volunteering at the USO, a service provided to military travelers. She loved to travel and was fortunate to be able to visit countries all over the world.
Leoyce is survived by her four children; Calen H Broadbent (Stephanie), Diane Broadbent Herman, Scott Alan Broadbent (Kendra) and Patti Broadbent Johnson (Shane). She has 13 grandchildren and 18 great-grandchildren.
She is preceded in death by her husband, Norville, and her parents, Thomas Wallace Henderson and Katherine Stumpp, and her siblings; Dewey, May (Kingston), Millie (Henderson), Bessie (Davis), Mable (Baird), Carl, Loren Lee, Eva (McCombs), and Leslie.
A viewing was held at Marlatt's Funeral Home in Kent, Washington on August 15 from 11 a.m. to 1 p.m. She will be laid to rest at the Afton Cemetery in Wyoming. A graveside service will be held on Saturday, August 29 at 1 p.m.
Tagged:
Jon Paul Crook
Leoyce Henderson Broadbent
Star Valley Historicial Society
Star Valley Wyoming obituaries
Wyoming obituaries