Independent Obituaries: August 24, 2022
The following obituaries appeared in the August 24, 2022 edition of the Star Valley Independent.
For more area obituaries, please visit Schwab Mortuary.
For more resources including headstones, please visit the Star Valley Historical Society.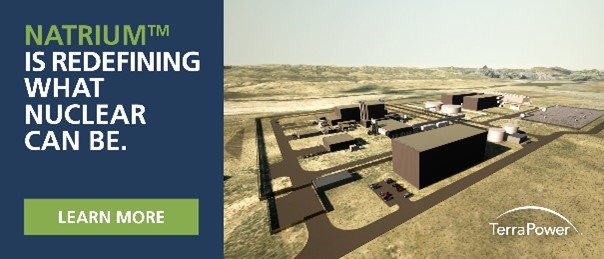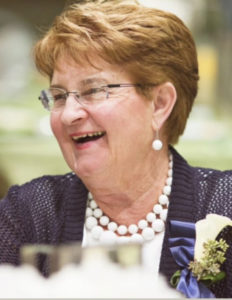 Our sweet wife, mother, and grandmother Joy Moesser Harmon passed away peacefully in her sleep on August 10, 2022. She was born September 23, 1936 in Afton, Wyoming to Franklin William and Mae Wolfley Moesser. Joy was raised in a loving home filled with music and was blessed with a beautiful soprano voice. In high school she won the Lincoln County Farm Bureau talent contest and traveled to Chicago to compete in the national competition. After high school Joy attended Brigham Young University. As a student, Joy continued using her gift of singing by forming a musical trio with her sisters Bonnie and Dorene. They called themselves The Moesser Sisters and performed all over Utah county.
Joy married her sweetheart David McKay Harmon in the Salt Lake City Temple on May 28, 1957. They just celebrated their 65th wedding anniversary.
Joy loved to serve and help others throughout her life. She was an accomplished seamstress and made most of her family's clothing. She passed on her love of sewing to all three of her daughters. Some of her favorite items to make were fluffy quilts and beautiful crocheted dresses for family and friends. Joy created a loving home for her family. She worked tirelessly as a homemaker and valued teaching and nurturing her children throughout her life. Once her children were older, she worked as a lunch lady at Timpview High School for fifteen years. She always enjoyed her coworkers and serving the kids.
Joy loved her grandchildren and was always willing to help out by watching and caring for them. She had a cheerful, positive personality and was kind and caring to all who knew her. Many considered her a loyal friend and she cherished those relationships. Being always quick to forgive, she chose to see the positive traits in everyone.
Above all, Joy loved the gospel of Jesus Christ and served in many callings throughout her life. Her favorite callings were being the pianist for the primary and the relief society. She lived very close to the spirit and always listened to the promptings of the Holy Ghost. This was a blessing and a gift to everyone around her. Many of her friends and neighbors called her their angel because often when they were facing hard things and would pray for help, Joy would show up to rescue them. The Lord knew he could depend on Joy.
Joy is survived by her wonderful husband David McKay Harmon and their four children, Jamielyn Hoopes (Allen) of Thayne, Wyoming; Christine Gottfredson (Mark) of Colleyville, Texas; Gary Harmon of Provo, Utah; Andrea Shipman (Ryan) of Herriman, Utah; 15 grandchildren, and 21 great-grandchildren. She is also survived by her brothers Dex Moesser and Kent Moesser.
She was preceded in death by her parents and her sisters Evona Jenkins, Bonnie Winterton, and Dorene Parker.
A celebration of her life was held Saturday, August 20, 2022 at 1:00 pm at the Latter-day Saint Chapel Located at 1555 N. 1350 W. Provo Utah. There will be a short viewing preceding the funeral from 11:30 am to 12:30 pm.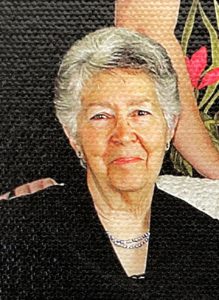 Shirley Ann Haderlie passed away peacefully at Star Valley Health surrounded by family on Tuesday, August 17, 2022. She lived a wonderful 88 years. Shirley was born in Logan Utah on February 1, 1934, to Ella Leichty. Ella later married Marion Wolfley who adopted and had Shirley sealed to him. Ella would later divorce and marry George Thompson. Shirley has two younger brothers, Reed Wolfley and George Thompson Jr.
Growing up in Etna and attending Star Valley High School, she would meet the love of her life, Ralph Kennington Haderlie. They were inseparable from the day they met. They were married on February 14, 1951, in the Logan LDS Temple. They made their home in Thayne, where they would live for their entire lives, running the family ranch. They were blessed with five children: Richard, Michael, Randy, Laurie, and Christopher.
Shirley had a passion for music. She played the guitar and the piano, teaching many individuals for years. One of her many talents was her ability to yodel. She was the church organist for many years. Shirley loved Christmas. Truly, it never was quite Christmas until she played the bells on the organ at church. It is difficult to describe in words, but if you were fortunate enough to ever hear her play, it is something that was branded in your memory.
Shirley loved working in her garden and yard, getting several compliments for how manicured and beautiful it was kept. Shirley loved to ride horses and riding the range herding cattle with Ralph.
Shirley was a member of The Church of Jesus Christ of Latter-day Saints. She held several callings, her favorite was being in the Stake YW Presidency and of course ward organist. Shirley served a mission, with her eternal companion Ralph, in 2000-2001; serving in the Nevada, Las Vegas West Mission.
She was preceded in death by her husband Ralph, mother Ella, father Marion, and stepfather George.
Shirley is survived by her children; Richard Haderlie (Cinda), Michael Haderlie (Ronda), Randy Haderlie (Charlotte), Laurie Martineau (Anthony), and Christopher and her brothers Reed (Shirley) and George Jr. (Beverly).
Shirley leaves behind a legacy of 16 grandchildren and 24 great grandchildren.
Funeral Services will be held Saturday, August 27th at the Thayne Stake Center at 11 am. There will be a viewing from 9:30 to 10:45 am. There will also be a viewing Friday, August 26 at Schwab Mortuary in Thayne from 6:00 to 8:00 p.m.

Let us know what you think!
Tagged:
Joy Moesser Harmon
Shirley Ann Haderlie
Star Valley Wyoming obituaries
Wyoming obituaries