Independent Obituaries: August 4, 2021
The following obituaries appeared in the August 4, 2021 edition of the Star Valley Independent.
For more area obituaries, please visit Schwab Mortuary.
For more resources including headstones, please visit the Star Valley Historical Society.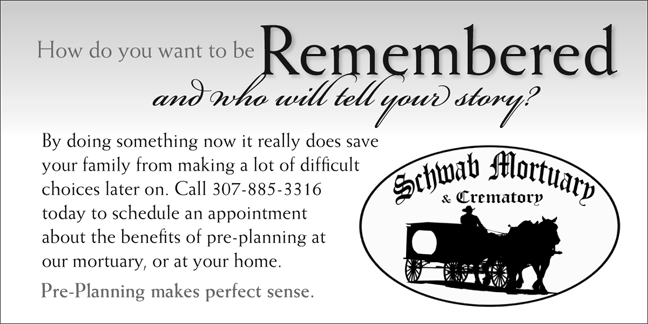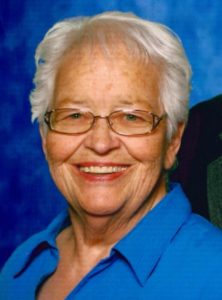 Rosalyn Putnam Allred was born in Auburn, Wyoming February 21, 1937. She was the tenth of twelve children born to Euvern Frank Putnam and Ruth Alice Searight Putnam.
She died peacefully in the family home in Osmond, Wyoming following a traumatic fall and head injury.
She attended elementary school in the old school building in Auburn just two blocks from the Putnam family home and went on to attend the Star Valley High School in Afton, Wyoming, graduating in 1955. While in high school she met and dated her future husband, Leron H. Allred. Following high school, she moved to Logan, Utah and worked as a cashier for Bon Marche Department Store.
She was married to Leron in the Idaho Fall Temple August 17th, 1956 and moved to Laramie, Wyoming where her husband was attending the University of Wyoming. Again, she worked in the university food service and helped put her husband through college.
She then moved often with her husband, as an Air Force pilot. She lived in Florida twice, Texas three times, Alaska twice, Utah twice, and Nevada once.
Four children were born to Rosalyn and Leron. Curtis Leron was born in Laramie, Wyoming. Teresa Jan was born in Big Springs, Texas. Michelle Diane (Mickie) was born in Fairbanks, Alaska. Zen Daniel was born in Wichita Falls, Texas.
Rosalyn and her family moved back to her beloved Star Valley in 1979 following her husband's 20 year Air Force career and helped on the family ranch.
She and Leron then served an 18 month mission for the Church of Jesus Christ of Latter-Day Saints in the Canada, Toronto East Mission, beginning December 1997 returning back to Star Valley in June 1999.
She was musically talented, sang in choirs and served as music director many times.
She was preceded in death by her parents, granddaughter Megan Howarth, and nine brothers and sisters: Erlan, Nord, Gerald, Euvern Jr., Elaine Slater, Nora Campbell, Gloria Aullman Corsi, Joan Negus, and Corina Nelson.
She is survived by her husband Leron, sons: Curtis Leron, Zen Daniel, daughters: Teresa (Jan) Kofford, Michelle Daine (Mickie) Howarth; thirteen grandchildren, four great-grandchildren and two sisters: Ruth Swenson and Sylvia Pead.
Funeral Service will be held on Wednesday, August 4th, 2021 at 11:00am in the Osmond LDS Chapel with a viewing prior to the service starting at 10:00am and a night viewing held at Schwab Mortuary on Tuesday Aug 3, from 6:00 – 8:00pm. The internment will follow the funeral service, at the Auburn Cemetery.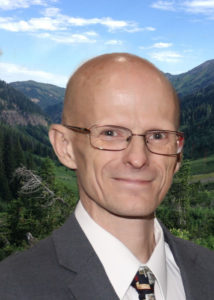 Terry K. Call, age 52, passed away peacefully at the Portneuf Medical Center on Wednesday July 28, 2021 surrounded by his family and friends after experiencing illness for a few short weeks. Terry was born and raised in Afton. He earned his Eagle Scout award at the age of 13 and graduated from Star Valley HS as Salutatorian in 1987.
After one year of college, he served a mission for The Church of Jesus Church of Latter-day Saints in the Washington DC South mission. He graduated from Brigham Young University in 1994 with a Bachelor of Science in Electrical and Computer Engineering. For his career, he worked as a Computer Software Engineer. He spent the majority of his career working for AMI, which is now called ON Semiconductor, in Pocatello Idaho. He has lived the past 25 years in Pocatello.
Terry was an avid outdoorsman and loved motor biking, cycling, fishing, camping, backpacking, target shooting, snowmobiling, river rafting, and hiking. He enjoyed raising his chickens as if they were his very own babies at his secluded mountain property in Mink Creek Canyon. Terry was an excellent marksman, climbed highest peaks in every Western state, and nearly won all of the mountain bike races that he entered.
Terry was preceded in death by his father Kenneth F. Call and his grandparents. He is survived by his mother Shaire, two sisters Jeana (David) and Kristi (Donald), brother Garry (Tiffany), six nephews and four nieces as well as many friends and families who adopted him as an extra uncle to their family. He is greatly loved and will be missed by all of his family and friends.
Funeral services were held at noon on Tuesday, August 3, at the Afton Tabernacle with interment following at the Afton Cemetery.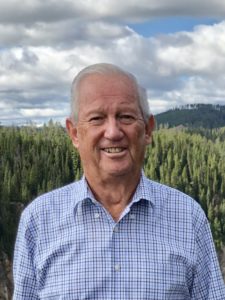 Dallas Wayde Fullmer from Bedford, Wyoming passed away unexpectedly on July 14, 2021 due to sepsis.
Wayde was born at home in Teton City, Idaho on August 27, 1941, the third child of Guy Laverl and Ruth Elizabeth Fullmer. The family moved to Bedford, Wyoming in 1949 coming from LaBelle, Idaho. Wayde always said, "Growing up in Bedford was one of the best things that happened to me in my entire life." There he learned the value of hard work and the joy of being surrounded by his family and the beauty of Star Valley.
In 1955 Wayde graduated from the 8th grade in a four room school house. In 1959 he graduated from Star Valley High School. His school mates became his life long friends. He was offered a four year scholarship to the University of Wyoming but he choose to attend BYU where he graduated with a degree in English and History. Later he completed his Master Degree in Western Literature from Utah State University in 1984.
After he had attended BYU for a year, he was called to serve a mission in New England which included Maine, Vermont, New Hampshire, Massachusetts, and four Maritime Provinces of Canada.
Upon completing his mission, he returned to BYU where he completed his Bachelor Degree. On March 2, 1963 he married Earleen Marble in the Idaho Falls LDS Temple. They had six children: Daryl, Dallas, David, Daleen, Dawn and DeAnn.
Wayde worked for Utah Valley Transit, Lake Shore Motor Coach Line and Don Wood Tractor while living in Star Valley. Ultimately he started his own bus company/travel agency; Star Travel and Star Transit and moved his family to Utah.
In 1987 Wayde moved to Southern California where he continued to work in the travel business co-owning Main Street Tours. He met and married Carol Bejcy on October 14, 1989 and lived in Moorpark, California. Together they enjoyed traveling, discovering new cultures and making new friends. Wayde and Carol enjoyed spending time with his children, 13 grandchildren and 11 great grandchildren. Wayde loved playing basketball, reading history, gardening, woodworking, playing the guitar and listening to country music. Two of his fondest memories were riding his 23 speed bicycle along the Danube River from Regensburg, Germany to Vienna, Austria, and horseback riding up Greys River on Trail Creek to the Iron Rim. In 2006, Wayde and Carol built a home in Bedford where they have lived six months out of the year. Their home has been a place for visiting friends, family and cousins' reunions that have been enjoyed by all.
Wayde is survived by his wife Carol, his three sons, three daughters, grandchildren, great grandchildren, his brother Barry and sister-in- law Sue Fullmer, sisters Lael Weber, Susan Burns, Lynn and brother-in-law Clayton Marlow, Carol's family, as well as many nieces and nephews.
Services will be held on Friday, August 27, 2021, Wayde's 80th birthday, at the Bedford Cemetery at 12 noon followed by a reception at the Bedford Ward. The family wants to express their appreciation for all of the love and support they have received.

Let us know what you think!
Tagged:
Dallas Wayde Fullmer
Rosalyn Putnam Allred
Star Valley Obituaries
Terry K. Call
Wyoming obituaries