Independent Obituaries: December 2, 2020
The following obituaries appeared in the December 2, 2020 edition of the Star Valley Independent.
For more area obituaries, please visit Schwab Mortuary.
For more resources including headstones, please visit the Star Valley Historical Society.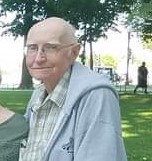 Wesley Doyle Cranney, 82, born Oct. 13, 1938 in Auburn to Hyrum Kingston "King" and Khadra Jane Cranney, died November 25, 2020 in Afton as the result of a fall.
Wes grew up with his four siblings on a ranch in Auburn. He attended Central Utah Vocation School obtaining certification in welding and blacksmithing in 1959. Wes was drafted into the Army in 1959 but joined the Navy instead. In 1960 he was accepted into MCB7 "Seabees". He was stationed in Providence, Rhode Island but served in Spain, Puerto Rico and Cuba during the missile crisis. He was honorably discharged from the Navy Nov. 16, 1961.
He married Alta May "Dee" Barnett October 8, 1964. They had two children together, Wesley Raymond and Julia Dee, before Alta passed away February 10, 1967.
Wes married Lawana Dawn Burnside August 18, 1967. One child, Kate Alese, blessed their marriage. Kaye Layton married Wes June 24, 1972 bringing with her two children, Daryl K and Lisa Marie. Four children, Khadra Ann, Rebecca Sue, Wayne D and Sean Mack completed their "yours mine and ours" family.
Wes and Kaye served as surrogate parents to several young people over the years who are considered an integral part of their family including Mary, Diana, April, Carl, Theresa and LaRon.
Wes served faithfully throughout his life in the BSA organization influencing the lives of many.
Wes retired in 2006 from Campbell's Scientific after 18 years as their head welder.
Kaye and Wes served in the Illinois Nauvoo Mission from 2007 – 2008. Serving this mission was a dream fulfilled for Wes.
Wes is survived by his wife Kaye, children: Daryl, Lisa, Julia, Kate, Khadra, Rebecca, Wayne and Sean, 20 grandchildren and 28 great grandchildren.
He is proceeded in death by his parents Hyrum "King" and Khadra, siblings LaVana, Ella "Janice", H.K., Mary Ann, and his son Wesley.
Funeral Services will be held Thursday, Decembeer 3, 2020 at 1 p.m. at Schwab Mortuary. A viewing will be held prior to the funeral from 11 a.m.-12:50 p.m. This service will also be broadcast live on the Schwab Mortuary website or Schwab Mortuary Facebook page.

Let us know what you think!
Tagged:
Wesley Doyle Cranney