Independent Obituaries: December 4, 2019
The following obituaries appeared in the December 4, 2019 edition of the Star Valley Independent.
For more area obituaries, visit schwabmortuary.com.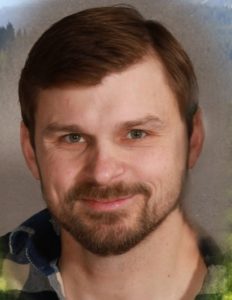 Jonathan Mark Tucker, better known as Yogi, was born to Mark and Cindy Tucker on May 22, 1984 in Idaho Falls, Idaho. He returned to his Heavenly Father on November 25, 2019.
Yogi grew up working on the family farm and excelling in his academics. After high school, he served in the Air Force for four years as a combat controller and was able to travel all over the United States. After his service in the military, he served a mission for the Church of Jesus Christ of Latter-day Saints in Argentina for two years. Upon his return, he continued his education at LDSBC and BYU studying to become an accountant.
At BYU he met and married the love of his life, Robin Ballard. They were married and sealed in the Idaho Falls temple on November 17, 2012. After both had graduated from BYU and Yogi passed the CPA exams, they began a new adventure in Anchorage, Alaska with Yogi working for KPMG. While in Alaska, they welcomed their first two daughters, Wren and Rebekah. After several amazing years in Alaska, full of fresh salmon and northern lights, they had an opportunity they couldn't pass up. Yogi was able to purchase a tax practice in Star Valley, Wyoming and become his own boss. Here they welcomed their third daughter, Raelyn.
Yogi shared his love of the outdoors with his children, often taking them on dirt bike rides in the mountains, rafting or kayaking the Snake River or just spending time with the family in the back yard. His happiest moments were always at home with his wife and children.
Yogi deeply loved each of his siblings and parents. Though not one to stay in close contact, he made it a point to be available and show support for anyone in his family that needed it. His calm and clear logic was sought by many in and outside of his family. He was a kind and generous man that never looked for recognition as he helped and served others. He was and will always be a pillar of strength to his wife, children and others who looked up to him.
Yogi will forever be in the hearts of his wife and best friend, Robin, and children, Wren, Rebekah, and Raelyn. He will also be lovingly remembered by his parents, Mark and Cindy Tucker, and his siblings, Justin, Melanie (Brett), Curtis (Kandice), Rachel (Vaughndavid), Nathan (Christy), and Rochelle. Yogi will forever be remembered by grandparents, nieces, nephews, extended family, and friends.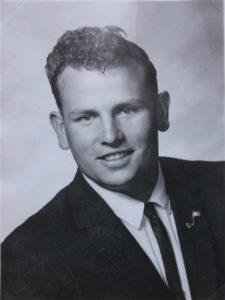 Samuel Rex Wolfley was born in Afton on May 17, 1942 to Ernest Samuel Wolfley Jr and Wanda Walton Wolfley.  He loved telling his family stories about growing up in Turnerville where he would ski in the winter and get into trouble with his friends and brothers in the summer.
When he was around 15 years old the family moved to Freedom. It was in Freedom on the school bus that he met and fell in love with Marsha Barber. After high school he served a brief mission for The Church of Jesus Christ of Latter Day Saints. When he returned they were married in the Idaho Falls Temple. They made their home in Freedom and rarely left, unless it was a quick trip to Afton or Idaho Falls for farm equipment parts or for groceries.
Rex loved horses and loved to ride. When he was older and could no longer sit on a horse, he still kept his good saddle and bridle nearby, just in case.
Because of this it would be no surprise that he loved old western movies and never seemed to get tired from watching them. He also loved Country music, and never understood why Marsha didn't like it when he played country songs really loud on his Bose stereo!
Most of his life he either milked cows and raised crops or worked for the local cheese factory in Thayne. One of his first jobs after he was married to Marsha was hauling milk cans for the Cheese Factory.
In 1973, he and his Dairy business partner had their 15 minutes of fame when a lightning strike killed most of the dairy herd. The news spread all over the country, with letters of condolence and even money sent from places as far away as New York City.
His final working years were spent at the Star Valley Cheese Factory, making mozzarella cheese and butter.
He loved to farm and enjoyed being out on the tractor. When he was older and stopped farming, the old farmer in him kept him busy mowing all of the weeds around the house on his riding mower, usually with his cowboy hat on.
He is preceded in death by his high school sweetheart, Marsha, and is survived by his children: Ward, Robin, Travis and Rod, and 14 grandchildren.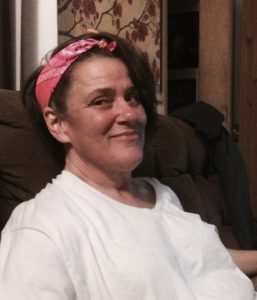 Stephanie Kay Dillon passed away Saturday November 23, 2019 in her home in Thayne.
She is remembered by her friends for her beautiful smile and silly laugh. Stephanie always had the desire to give to others.
She loved her beautiful Wyoming mountains and will be laid to rest in the Thayne cemetery.
She is survived by her two sisters Kimberly and Tracey.
Tagged:
Jonathan Mark Tucker
Samuel Rex Wolfley
Stephanie Kay Dillon