Independent Obituaries: December 7, 2022
The following obituaries appeared in the December 7, 2022 edition of the Star Valley Independent.
For more area obituaries, please visit Schwab Mortuary.
For more resources including headstones, please visit the Star Valley Historical Society.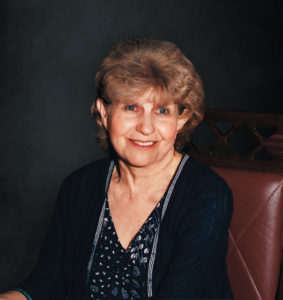 Diane Milne passed away peacefully on Thursday, December 1, 2022 in North Logan, Utah. Diane was born on June 6, 1939 in Salt Lake City, Utah to Merrill Curtis Taylor and Leila Reeves Taylor.
She attended West High School in Salt Lake City and graduated in 1957. Following graduation, she attended the University of Utah and earned her degree in Social Work. She graduated from the University of Utah in 1961.
After graduation, she married Ray Milne on August 21, 1961, and they had two sons: Steve and Scott. The family lived in many different places due to Ray's employment. They were transferred several times. They moved to Cheyenne Wyoming in 1972 for a couple of years and then back to Salt Lake City in 1974. They only were able to spend a few months in Salt Lake before being transferred to Reno, Nevada. After their time in Reno they returned to Salt Lake City in 1976.
Ray and Diane were divorced in 1978. Diane and her boys moved to Afton, Wyoming to be near her parents and her brother Stan's family.
Diane loved being in Star Valley and made many wonderful friends. She worked very hard as a single mother to support her family. She worked for the Maverik main office for five years before switching jobs to Lower Valley Power and Light in 1984.
Following the death of her parents in 1990 and 1991, she returned to Salt Lake for a few years working for both the Maverik Corporate Headquarters and Valley Mental Health at the University of Utah until her retirement. Upon retirement she returned to Star Valley and the people she loved until November of 2021. The final year of her life was spent in Logan with her son Steve's family.
Diane loved traveling and visited many places including Korea, Alaska, Canada, and to many places in the U.S. to visit family and friends. She also loved the DUP and her ancestors. She was very generous and a friend to all. She will be greatly missed.
She was preceded in death by her parents Merrill and Leila, along with brothers Stan and Raymond.
She is survived by her son Steve (Brenda) of North Logan, Utah, and son Scott (Tracy) of Afton, Wyoming, along with eight grandchildren and seven great-grandchildren.
Funeral services will be held on Thursday, December 8, at 11 am in the Osmond Ward building. There will be a viewing from 9:30-10:45 am prior to the service.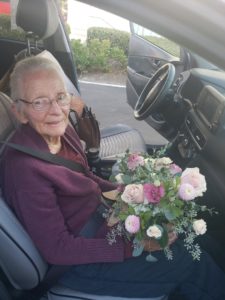 Glenda Maria (Olson) Minerman passed away peacefully on November 16, 2022, in San Juan Capistrano, California, at the age of 89 at Silverado Memory Care Community. Glenda is survived by her husband, Roger L. Minerman, and four children, Mary J. Minerman, Richard D. Minerman, Michael D. Minerman and N. Paige Maximovitch, Curt Olson (brother), and Laurel Olson (brother), and sister-in-law, Margaret Olson.
Glenda was born on November 1, 1933, in the depths of the Depression to Oscar A. and Beulah B. Olson in Ortonville, Minnesota. Her early years were spent on the family farm near Clinton, Minnesota, where she attended a rural school for eight years, followed by four years at Clinton High School, and then went on to Hamline University School of Nursing in St. Paul, Minnesota. After graduation in 1954, she worked for one year at the University of Minnesota Hospital in the Child Psychiatry Department, one of the very few in existence for children at that time.
In August, 1955, Glenda married Roger Len Minerman and they moved to Grand Forks, North Dakota, living there until Roger graduated from the University of North Dakota in Mining Engineering in 1958. During this time, Glenda worked as a registered nurse ("putting hubby through" as they said back then) at St. Michael's Hospital in the Psychiatric Department. During the summers, Glenda and Roger lived in mining camps where Roger received on-the-job training and Glenda worked as a camp nurse or in the local hospital.
In 1958, their first child, Mary, was born in Idaho. Glenda spent several days before the birth with the doctor and his family in Salmon because their home in the Cobalt mining camp was forty miles away in the back country.
Their second child, Richard, was born in California in 1960. In 1962, they left the mining business and Roger took a real estate and livestock appraisal position in Panorama City, and later in Lancaster, California. Glenda continued to work part time as a nurse until two more children joined the family, Michael (1966) and Paige (1968).
In 1966, Glenda and Roger started a squab ranch business in Leona Valley, California, selling live pigeons to the Chinese poultry markets in Los Angeles. They continued in this business for eight years before moving to Bishop, California in 1974 where Roger went into business for himself as a real estate appraiser/mortgage banker and Glenda handled the office work for him. Glenda volunteered as a Sunday school teacher, joined the PTA and was active in the First United Methodist Church. With a heart for the elderly in need of home care, Glenda was also instrumental in setting up Hospice of the Owens Valley, working as office manager and treasurer, and this service continues to provide hospice care to the Owens Valley to this day. Glenda and Roger also pursued their love of nature with hiking, cross country skiing and ice skating in the Sierra and White Mountains and canoeing Lake Sabrina and Lake Mary.
In 1990, Glenda and Roger moved to Thayne, Wyoming, continuing the mortgage banking business and exploring the Tetons and Wind River Range. Glenda helped organize the ecumenical worship group at Star Valley Ranch, and when that group dis- banded, she joined Star Valley United Church where her love of books led her to organize and develop the church library. Glenda had many other interests including genealogy, reading, extensive world travel with Roger, photography and staying connected to friends and family with letters and email. Glenda's motto, which she tried to follow religiously, was "Enjoy every moment of every day." Her faith and her family were al- ways her primary interest and she felt extremely fortunate to have her church, her husband, four children and their spouses, and nine grandchildren to love. As one of her caregivers remarked, "She was one in a gazillion."
No memorial is planned at this time, but in lieu of flowers, donations can be mailed to Silverado Memory Care Community, 30311 Camino Capistrano, California 92675.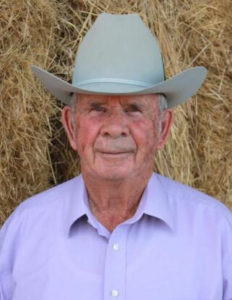 Joseph James Buckley, 93, moved from the dusty hillside to Heaven on November 30, 2022.
Born October 26, 1929, in Ogden, Utah, Joe was the second of six children born to James William and Cecelia Shields Buckley. He was raised with the coyotes and jackrabbits on the family ranch and attended school in Cokeville. Later he studied at the University of Wyoming where he experienced the blizzard of '49. He faithfully labored in the Eastern States Mission for The Church of Jesus Christ of Latter-day Saints, followed by service in the United States Army.
Joe met Janet Nebeker and "loved everything about her." They married for time and eternity on February 27, 1953, in the Logan, Utah temple and together they welcomed eight children: Joseph (Cheryl) Buckley Jr. of Mountain View, Wyoming; Barbara Buckley (1956-76); Bonnie (Kent) Harper of Burley, Idaho; Betty (Stan) Thompson of Cokeville, Wyoming; Jim Buckley of Cokeville, Wyoming; Jeff (Clayton) Buckley of Idaho Falls, Idaho; Beth (Jim) Smith of Henderson, Nevada; and Brenda (Jim) McIntosh of Cheyenne, Wyoming. Joe and Janet shared sixty-five years together on earth before she stepped into eternity on November 16, 2018.
Joe led a full and purposeful life. Service in the church included Sunday School president alongside his wife as secretary, home teacher, seventy and high councilman. He held happy memories of the 24th of July celebration which, early on, began at 4 am gathering stock for the rodeo, cooking Dutch oven spuds for the meal, and ending the day at dark. He cared about the lives of his loved ones and the livelihoods of those around him and invested time in his community, county, and state. Joe served on boards of the Cokeville cemetery and Smith Fork Irrigation district; Lincoln County school district, Weed & Pest, and Farm Bureau; Region V BOCES; and the Wyoming Board of Agriculture.
He worked long days throughout his life as a rancher and was a million-mile truck driver. He enjoyed hunting with his dad and uncle, and as a father with his sons and good friend, Dee. He was an avid reader of gospel doctrine and other subjects and was ever up to date on the political climate. He was civically minded but most at home and himself on a good horse with a good dog.
His good old days were those when an ill or injured neighbor could count on help to harvest hay. Others were surprised with a sack of potatoes before a long winter began. Dad hopes this kind of life will continue with his children, 21 grandchildren, 62 great-grandchildren, for everyone.
In honor of a good man whom we will dearly miss, may we follow his example of hard work, daily walks, a grateful heart, and devoted discipleship. Like a rib put back into place, his days of missing his sweetheart have now ended and for that we are thankful. Funeral services will be held Saturday December 10, at the Cokeville Church of Jesus Christ of Latter-day Saints, at 11:00 am with a viewing prior to the service from 9:00 am until 10:45 am, with an interment to follow at the Cokeville cemetery. We thank you, dad. Enjoy the blue skies and green grass of Heaven. You're among friends.
Let us know what you think!
Tagged:
Diane Milne
Genda Minerman
Joseph James Buckley
Star Valley Obituaries
Wyoming obituaries