Independent Obituaries: December 8, 2021
The following obituaries appeared in the December 8, 2021 edition of the Star Valley Independent.
For more area obituaries, please visit Schwab Mortuary.
For more resources including headstones, please visit the Star Valley Historical Society.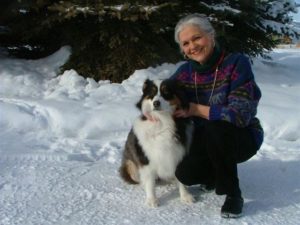 Barbara Bertha Bohn Garner Wheeler went to her eternal reward on Thanksgiving Day, 2021 after several serious medical conditions. She was a Christmas baby and was born on December 26, 1942, to Johannes and Exelle Speckels Bohn of Austin, Texas who both preceded her in death. Also preceding her in death was her brother-in-law, Ray Frady, Camp Longhorn, Texas.
Barbara is survived by her husband, Kent Wheeler of Idaho Falls, Idaho, her son Gregory Garner of Jackson Hole, Wyoming, and daughter Julie Ann Garner Cunier and husband, Mark of Phoenix, Arizona. She was surrounded in life by loving granddaughters, Brianna, Christina, Emily, Katy, and Grace. Also surviving Barbara are her sister, Helen Bohn Frady of Burnet, Texas, and brother, John Bohn of Austin. Her nieces are Pam Frady Alden and Sharon Bohn Cunningham of Austin with husband Michael, and son Wei. Her nephew is Johnny Bohn of Dallas. Great-nephews and niece are Johnathan Alden and wife Lisa and son Benji of Austin, Lindsay Alden, and husband Stefan of Faulbach, Germany and Nick Alden of San Antonio, Texas.
Barbara was a kind, loving person and shared herself with many friends. She was an outstanding homemaker and loved the art of cooking which she shared many times. She loved entertaining and making people happy. She had a passion about her collection of Christopher Radko ornaments and decorations and her home was a remarkable sight at Christmas time. She sold ornaments throughout the United Sates and always treasured the friends she made while doing so.
After graduating from the University of Texas, she went on to have an extraordinary career as an Administrative Assistant to several State Legislators in the Texas House of Representatives. She also served in a highly regarded position as a clerk in the Texas State Senate. She made friends throughout her careers and was liked by all. Barbara was an extraordinarily successful businesswoman and did a nationwide business of selling Dept. 56 lighted village houses and accessories while continuing her "regular" job before coming to Wyoming and starting a business, the Alpine Shop in Alpine; All this without a computer. She was an exemplary person of the highest caliber.
She would want her friends to share in her victory that her suffering is now over, and she is at the Lord's side with her mother and father. Barbara will have a funeral service at the Emanuel Bible Church in Thayne, Wyoming at 1:00 on December 11, 2021, with refreshments to be served after the service conducted by Jonathan Labenne. She will be interred in a plot overlooking the mountains of Wyoming which she and Kent picked out so that they could be together eternally with each other.
In lieu of flowers, should you wish, donations can be made to Bright and Morning Star Camp, a non-profit organization, 1150 Crow Creek Rd., Afton, Wyoming 83110, 307/886-9862 or 307/248-1060 or email to jbearman@silverstar.com.
Ephesians 2:8 and 9: For by grace are you saved through faith and that, not of yourselves it is the GIFT of God, NOT of works.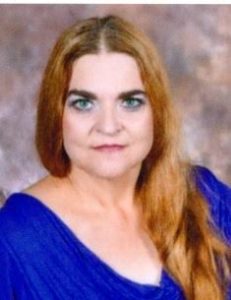 Jo Marie Heiner Castillo joined her wonderful husband Willie in Heaven after battling COVID and its side effects in the LDS Hospital in Salt Lake on November 30, 2021
Jo was born October 1, 1958 to parents R. L. and Mary Heiner in Afton, Wyoming. She grew up in Bedford on the family farm and was the second child of five. She graduated from Star Valley High School in May of 1977. After high school she attended and graduated from Western Wyoming College in May of 1980. She later graduated from the University of Utah. Later in her life she wanted to help elderly people so she got her CNA degree so she could take care of those in need. She wrote in her own words that she "loved making them happy and comfortable".
During her life she had many different jobs, but the job that influenced her life early on was working for Brown and Root. This job is where she met William Castillo. She married Willie and they lived in Houston Texas, Virginia, Los Angles, and many other places that their work took them. The last move they made for their work was Chile where they lived for over a year. After retirement, they moved back to Texas and visited Bedford many times. After Willie passed, Jo lived in Texas and eventually moved home to help take care of her Father, Mother, and youngest sister.
She is proceeded in death by her husband William Castillo, her Dad R. L. Heiner, her brother Rayell Heiner, her grandparents, aunts, and uncles.
She is survived by her Mother Mary Heiner, her sisters Jan of Bedford Wyoming, Jackie (Scott) Park of Bedford Wyoming, her brother Randy (Nicki) of Auburn Wyoming and many nieces and nephews.
A memorial service will be held at the Bedford Cemetery on Wednesday December 8, 2021, at 12:00 noon.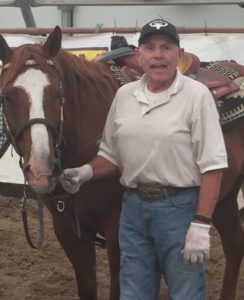 Val Dean Rappleye, age 70, passed away on November 27, 2021 at his home in Afton, Wyoming. He was born on March 15, 1951 to Dean and Gloria Faye Rappleye in Murray, Utah. He grew up in Murray and Southern California. He later moved to Bennion, Utah where he attended Granger High School.
He was loved by everyone whose path he crossed. He attended the University of Utah and spent six years in the Army Reserves. He was an owner of Rappleye Trucking and Rappleye Ranch. He was active coaching his sons in Taylorsville Little League and later coached baseball at Snow College. He owned Intermountain Forestry, was Sales manager of Castle Rock Dodge in Afton, and managed Robinson Motors for a brief time. He loved to ski, hunt, ride horses, golf, and spent his later years team roping. His real love was for team roping where he excelled, winning many buckles, saddles, roping bags, jackets, sweatshirts, and his favorite, money!
He spent many years serving in the Church of Jesus Christ of Latter-day Saints fulfilling many callings as 1st Counselor in the Bishopric , High Council member, Gospel Doctrine teacher, and Elders Quorum President to name a few. He also spent six months cleaning the Star Valley Temple on a weekly basis with his wife.
He married his high school sweetheart, Kristene Van Orden on March 11, 1972 in Murray, Utah. They were sealed in the Jordan River Temple on June 29, 1984. They were blessed with three sons and two daughters: Brandi (Peter) Douglas, Herriman, Utah; Zachary (Stacey) Rappleye, Afton, Wyoming; Reggie (Danielle) Rappleye, Herriman, Utah; Ashley (Dylan) Hoskins, St. George, Utah; and Remick (Mia) Rappleye, Afton, Wyoming, as well as 18 grandchildren.
He is survived by his Sister, Sherie (Larry) Jones, and his brother, Mike (Jody) Rappleye. He was preceded in death by his dad (Dean Rappleye) and his mom, (Gloria Faye Rappleye); his sister (Linda Finnegan), his brother (Kelly Rappleye), his niece, (Molly Finnegan), and his nephew, (Jared Jones.)
Funeral services will be held December 10 at Noon in the Osmond Chapel at 3166 State Highway 241 Osmond, Wyoming. A viewing is scheduled from 10:45 to 11:45 just prior to the service.
A viewing will also take place Thursday evening, December 9, from 6 to 8 p.m. at the Schwab Mortuary, 44 East 4th Avenue, Afton, Wyoming. Interment will be in the Grover Cemetery.
Let us know what you think!
Tagged:
Barbara Bertha Bohn Garner Wheeler
Jo Marie Heiner Castillo
Star Valley Wyoming obituaries
Val Dean Rappleye
Wyoming obituaries