Independent Obituaries: December 9, 2020
The following obituaries appeared in the December 9, 2020 edition of the Star Valley Independent.
For more area obituaries, please visit Schwab Mortuary.
For more resources including headstones, please visit the Star Valley Historical Society.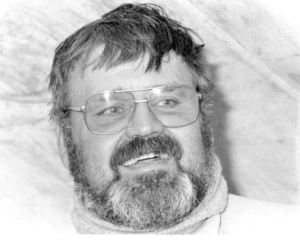 William (Bill) Howard Shandel, age 82, of Comptche passed away on November 21, 2020 at his home on Surprise Valley Ranch in Comptche, California after a short illness.
He was born in San Francisco, California in 1938 to Norman H. Shandel and Wilma (Oppenlander) Shandel. He graduated Mendocino High School in 1955.
William attended college at San Francisco State and worked for the Beaches and Parks Department in Mendocino. He was a general contractor for Surprise Valley Ranch, Inc., a member of the Lions Club, Comptche Grange, Comptche Volunteer Fire Department, and fought fires for CalFire as a dozer operator.
An avid outdoorsman, William was a licensed hunting and fishing guide. He was very proud of Oppenlander Vineyard and loved tending the vines.
Bill leaves behind life long friends from the many places he visited. He was predeceased by his first wife Judy, his sister Ruthie and his second wife Wanda.
He is survived by his daughters Patricia (Rick), Belinda (Tim), Christine, Peggy (Rico), his brother Norman, and niece, nephews, grandchildren and great grandchildren.
To our dear friend Meg, we love you and will forever be grateful for your helping hands and big heart.
A Celebration of Life will be held at a later date.
In lieu of flowers, donations can be made to Comptche Community Organization or Wounded Warriors.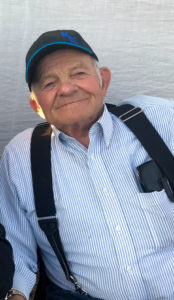 Our beloved, Albert Mckay 'Kay' Erickson, passed away at the University of Utah Hospital on Saturday, December 5, 2020.
He was born on April 19, 1934 to Clarence Henry and Emily Barrus Erickson in Fairview, Wyoming, the middle child of seven: Clarence Val Dee (Doris – deceased), Carol (deceased), Verd B (Pat – both deceased), Albert McKay (Delsa), Emily Gayle (Keith – both deceased), Henry Steven (Betty), and Doran J – deceased (Debra).
He married Delsa Lancaster on April 9, 1951 in Kemmerer. They were sealed in the Idaho Falls Temple July 31, 1952. Seven children were born to this union: Robyn Kay, Carrie, Kyle L, Julie, John Clarence, Alice, and McKay L.
He was very generous with his time and money serving others throughout his life. He was called as Bishop of the Osmond Ward, Afton Wyoming Stake when he was 26 years old.
A lover of the mountains, he would do anything to be in his happy place. He had travelled to Jackson with Delsa on Tuesday, December 1, 2020 to see the wildlife at the National Elk Refuge. It was a good day.
Elder and Sister Erickson served missions in Ireland, Singapore, Temple Square, Martin's Cove, and Seoul Korea.
Kay is survived by Delsa and his seven children: Rob (Rhonda), Carrie (Dave) Dunn, Kyle (Wendy), Julie (DeLane) Skinner, John, Alice (Leon) Moffat, and McKay (Heidi), 145 grandchildren, great-grandchildren, and great-great grandchildren.
He is preceded in death by his parents, two sisters, two brothers, two sisters-in-law, one brother-in-law, daughter-in-law, Betty (John), and three great-grandchildren (Todd McKay, Henry Chad, and Adella Valasi).
A viewing will be held December 11, 2020 at Schwab Mortuary from 6-8 p.m.
A viewing will be held on Saturday, December 12 from 10-11:45 a.m. at the Cottonwood Ward chapel.
The funeral will begin at 12 noon at the Cottonwood Ward chapel.
The funeral will be broadcast live.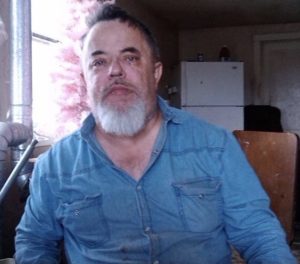 Larry Kennard Corson was born October 1, 1962 and died November 18, 2020 in Powell, Wyoming.
He married the woman of his choice in the Provo Utah Temple, Joyce Kohler, known as JoLynn Corson, and became an honored, respected father.
He is survived by his wife, two brothers Eugene and Rich, his sister Vickie, six children, 14 grandchildren and six great grandchildren.
He served a full time mission in the Salt Lake City North Mission for The Church of Jesus Christ of Latter-day Saints, and a Couples Temple Mission in the Ogden Utah Temple. He held too many positions to mention.
He spent most of his life battling his disabilities. He still earned an associates degree in deisel, two backelors degrees in business and a masters in education.
A viewing was held November 29, 2020 at the Thompson Funeral Home in Powell. There was also a viewing at Schwab Mortuary before the Graveside Services in Afton.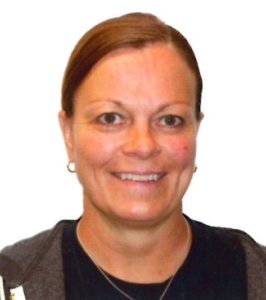 RiIlianne Jenkins was born March 25,1974 to Barbara and LaVor Jenkins. She was raised on a dairy farm and took her responsibilities seriously. Or as her siblings would say she was responsible in her work by making them do her work.
She was a perfectionist and no matter where she worked she was dependable. She worked in Jackson most of her life beginning with the airlines and Bubbas, where she was co-manager for over 20 years.
At one point her dad had back surgery and she took a leave of absence for six weeks in the summer to come home and help run the farm.
She had a strong sense of duty, especially to family. Rili was an avid softball player, she played on two championship leagues for Jackson Hole. They won two state championships for Wyoming and went to Nationals for two years. Her dad went with them to Seattle and helped coach. She developed many lasting friendships.
She returned to Star Valley this past fall to be closer to her family.
She left this world on December 3, 2020. She leaves a hole in our hearts and will be missed by friends and family.
She is survived by her parents, siblings Matthew (Jen) Jenkins, Tennille (Jared) Erickson, Josh (Tiffany) Jenkins, and Thomas Jeff Jenkins, numerous nephews and nieces who she loved so much and her grandparents Darrel and Magdalene Jenkins and Burton and Della Bagley.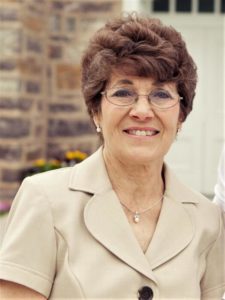 Jackson Hole native, Victoria Ann (Rosbrook) Burton-Kennedy died October 16. She was 78. Her family provided the following.
Vicky had surgery on October 1 at McKay Dee Hospital in Ogden, Utah. She gave it her all to recover, but due to complications she passed away on October 16, 2020.
She was born Victoria Ann Rosbrook on March 16, 1942, to Clyde Leroy and Eda Marie (Robertson) Rosbrook in Jackson, Wyoming. She was the oldest of the four daughters: Vicky, Judy, Diane and Linda.
Her folks had moved to Sydenham, Ontario, to develop a hunting/fishing resort. Sister Diane was born in Canada. Vicky and Judy started first and second grade at Sydenham.
Upon returning to the U.S., they were both put in the second grade and thus continued on to the 12th grade, both graduating from Jackson-Wilson High School in May 1961. Vicky was homecoming princess freshman year and cheerleader in her sophomore and junior years.
Vicky married VerNon Otto Burton from Star Valley on December 17, 1960 in Jackson. They were later sealed in the Idaho Falls Temple for time and eternity. To this union one daughter and five sons were born: Chris, Gary, Connie, Greg, Cordell, and Gerry.
VerNon worked as a math teacher in the school system and as a building contractor, and they moved quite a bit building homes. Finally they built their last home in Afton. The family was active in the Church of Jesus Christ of Latter-day Saints. Vicky held many church callings over the years, including being the Scout leader for 11-year-olds for 18-plus years. All five sons are Eagle Scouts.
She was an excellent homemaker. She loved the outdoors, gardening, crafts, reading, etc. If you were new in the neighborhood you would hear a knock at your door, and there was Vicky with a big smile and a fresh baked lemon pie for you. She loved adventure, was fun loving, kind and generous. She was also one who if she had something on her mind to say, she said it. Be it right or wrong.
VerNon died from a tragic accident on May 8, 1993, in Jackson. After his death Vicky still lived in their home and worked at the Etna School as a paraprofessional. She then decided to go on a mission and was called to Thailand to teach English. She loved her mission. She made many friends and loved the people, the country and their culture.
Sometime after returning from her mission she sold her Afton home and moved to Providence, Utah, and bought a home there. She had met a wonderful man by the name of Warren Kennedy. They married on July 1, 2005, in Logan, Utah. She sold her home in Providence, and she and Warren went in halves together on a home in River Heights, Utah. Vicky had six grown children with families and Warren had five grown children with families, so they stayed pretty busy.
They belonged to a square dance club. Vicky joined the Daughters of the Utah Pioneers and also one of the local Logan book clubs. They both loved traveling and went on several bus tours, attended the Calgary Stampede and made many trips to Hawaiii to visit with their friends.
Above all Vicky loved her family—six children, 30 grandchildren, 42 great-grandchildren and one great-great-grandchild. Each one could expect a special birthday wish each year from her. She loved being with them and having fun.
She is survived by her loving husband Warren Kennedy, and two sisters: Judy (Boyd) Andersen of Pinedale and Linda (Becki) Rosbrook of Evanston. She also is survived by her six children and their families and Warren's five children and their family.
She was preceded in death by her parents, her first husband, VerNon, sister Diane (Rosbrook) Anderson, grandson Kyle Burton and grand-daughter Jada Burton.
A Graveside Service was held October 22, 2020 in Afton.
Let us know what you think!
Tagged:
Albert Mckay 'Kay' Erickson
Larry Kennard Corson
RiIlianne Jenkins
Star Valley Wyoming obituaries
Victoria Ann (Rosbrook) Burton-Kennedy
William (Bill) Howard Shandel
Wyoming obituaries