Independent Obituaries: February 10, 2021
The following obituaries appeared in the February 10, 2021 edition of the Star Valley Independent.
For more area obituaries, please visit Schwab Mortuary.
For more resources including headstones, please visit the Star Valley Historical Society.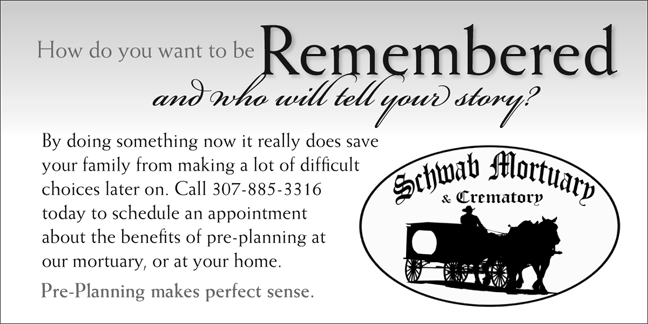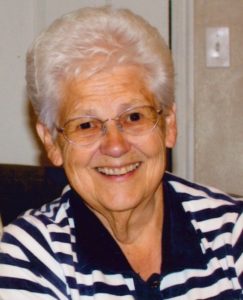 Bonnie RaKell Erickson Titensor passed away February 1, 2021. She was born on June 4, 1934 in Montpelier, ID to Orson Peter Erickson and Rachel LaVon Turner Erickson. She is the second of three daughters. There seemed to be an ongoing argument with her sisters as to who was the baby. They each had shirts made claiming to be the baby.
RaKell married her high school sweetheart of two years, ElRay Titensor, on Sept. 19 1952 at the age of 18. They were sealed in the Logan Temple of the Church of Jesus Christ of Latter-day Saints.
To this marriage, 5 children were born; Kelly Ray, Randall, Tracy Ellen, Todd and Karen. (You'll note that the favorites have middle names).
At the age of one year, Mom and her older sister, Dena were sealed to their parents in the Logan Temple on June 20, 1935.
Mom grew up in Afton, Wyoming, spending most of her childhood living in the home her parents bought across from the Afton football field. During her childhood, she would help her parents in the dairy they built in Afton, The Erickson Dairy. They were the first to deliver pasteurized milk in Afton door to door for $.15 a quart.
Mom was athletic. She loved to play softball and volleyball on various women's leagues, sometimes on her older sister Dena's team. She was always glad to be on Dena's team and not against her. She loved spending time with her sisters and the neighbor kids playing night games, walking up to Star Mountain and sitting on the STAR of all mountains.
Mom loved to swim at the Auburn sulfur pools. She said, "My, how we stunk, but loved it."
Mom graduated from Star Valley High School in May 1952. She was a member of the Pep Stars Club. She never attended college, but she taught herself many talents that she took through life. She was an eager learner, taking any sort of class she could find to better herself such as typing, sewing and painting.
As a young married, Mom held many church assignments. Her passion was genealogy. She spent hours doing the work of her ancestors, completing binders for each. We are confident they are all so grateful for this work she was able to do for them and thanked her profoundly when she arrived in Heaven. She had carried on this tradition from her mother and had ancestry on one line back to 1066 A.D.
Mom was an avid knitter, loved making afghans, slippers, hats and mittens for us kids and then the grandkids. There isn't a grandchild that didn't wear a pair of her slippers.
She learned how to crochet and loved making dish clothes and hot pads. Many are still holding up today. She loved to make and give them away, just because. She always kept a deck of cards (or several) under the kitchen table and would play a mean hand of solitaire or other card games with friends or with Dad.
She loved puzzles. She always had one started of at least 1,000 pieces or greater. She said, "It takes me about two days to complete." In her later years, the piece count got smaller and pieces sizes got much larger.
She loved to play the piano.Mostly self-taught, her parents could only afford to send her sister Dena to piano lessons. She tinkered with the violin, accordion and harpsichord.
She loved to listen to dueling banjos, the grandkids playing guitars, banjos, violins and piano. In her later years, she learned how to play the famous CANJO.
Mom worked for the Polaris dealership in Afton until it closed down. She then went to work for Lower Valley Power and Light at the Afton main street location. From there, she was hired as a secretary at Star Valley High School and worked for five different principals including Ivan L. Call, Dr. Allen Lowe, Larry Jensen, Nord Wilkes, and Kirk Brower until her retirement in in 1997.
Mom and Dad bought the Osmond ranch house in 1953 from her dad, paying them $90 a month for 160 acres. Together they worked to remodel the farmhouse to accommodate a growing family. They raised hay, grain and award-winning pigs, often selling to other breeders and wanna-be-breeders to get them started. As a family, we traveled to area county fairs to show the pigs, Mom was our biggest fan. We took pigs to the Cow Palace in San Francisco, California and state fairs in Idaho and Montana. Mom was always the first to cheer us on.
Mom would come out and help us kids change pipe, mow lawns, and we tried to garden a few different times. We never really mastered that on the same level as our neighbors. it seemed, so us kids would raid their gardens instead.
They purchased the HiWay Market in Afton from Von and Hilda Titensor in 1975. Some of us kids had the privilege of working with Mom and Dad learning the proper way to dust cans, organize and restock shelves, package lettuce, tomatoes, and sweep and mop floors. Mom continued to work at the school during this time, coming to the store at night to realign all the mishaps from the day.
They sold the store to her sister and husband, Gary and Saundra Wright, in June 1977.
During that summer, they enjoyed camping and fixing up the ranch house. After this short hiatus they purchased the Star Valley Independent, the local weekly newspaper from Lee and Jesse Call in the spring of 1978. Mom continued at the high school and would come down at night to help set type and anything else to get the paper out on time. They operated the newspaper until 1985.
In 1987 they repurchased the HiWay Market, apparently once wasn't enough. They operated it until 1990.
After retirement, Mom and Dad spent time in Casa Grande, Arizona with her sister Saundra and husband Gary Wright, Dad's sister Luana and husband Larry Kennington. Mom took up golfing when they purchased the home on the Afton golf course. She loved to play golf, winning a couple of Hole in One awards in Casa Grande. During their time there they enjoyed 4-wheeling with family and friends, swimming aerobics and other art and craft events at the clubhouse. She thanks her sister Saundra for talking them in to going south and "enjoying life at its best."
Mom and Dad were able to serve four missions — one in Atlanta, Georgia, from 1993 to 1994, at Martin's Cove 1997-1999, with the Farm Management Co. for The Church of Jesus Christ of Latter-day Saints and Martin's Cove again until 2012.
They loved people from all walks of life and loved meeting new and reconnecting with old friends. She cherished the time with families traveling to Martin's Cove. She loved to share the gospel with all who visited.
Mom loved to camp, snowmobile and travel, mostly with family and the friends she held close to her heart. She said, "being with friends and having their friendships is always important at any age."
Mom and Dad loved to travel together; attending graduations, weddings, baptisms, and sporting or other events for their kids and grandkids. They tried to hit them all, no matter the distance. She enjoyed visiting areas of the United States including Alaska, Hawaii, and visiting other countries of Mexico, Jamaica, England and Ireland.
Her most important value is her religion and her HEavenly Father and Mother. She said of her anticipated life changes that "there will be so much to learn and do when in Heaven. Meeting all my family and friends who I haven't seen in years will be a joy. Best yet will be meeting my Lord and Savior, who loves me."
Our family celebrated their 40th wedding anniversary with all their children and grandchildren with a trip to Lake Shasta, California on a house boat for a few days.
In 2002, we celebrated their 50th wedding anniversary. This was enjoyed with her all her children in Park City, Utah. We surprised them with a hot air balloon ride, which we think they enjoyed. They didn't complain.
Mom and dad celebrated their 80th birthdays in 2014 with all of their children and most of the grandchildren in attendance for this joyous occasion.
Mom is survived by her children Kelly Ray (Diane), Randall, Tracy Ellen (Thad) Brown, Todd (Kathleen), Karen (Rob) Ellis. 22 grandchildren, 41 great grandchildren , 2 great-great grandchildren, 2 sisters, Dena Hale and Saundra (Gary) Wright.
She is preceded in death by her parents, her husband and one grandson.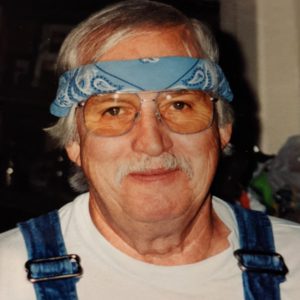 Kenneth Harold Broughton, 84, of rural Alpine, Wyoming, left his earthly home, family, and friends on February 6, 2021, to join his Lord and family and friends who went before him. He will be greatly missed.
Ken was the last of eight children born to Mabel Helen (Kohler) Broughton and Frederick ("too poor to have a middle name") Broughton on March 25, 1936. He was born in the farmhouse where he grew up near Morris, Pennsylvania. Ken grew up fishing and hunting and did chores like all farm boys.
After his father died, Kenneth quit high school during his sophomore year to work at a dairy farm to help support his mother. He later earned his GED and was an avid reader and a self-taught man. He could pretty much figure anything out. Ken had a lifelong interest in the stock market, loved his gadgets, electronics, reading, continuous learning, and politics, and he was an awesome cook.
In the '50's, he worked for his sister Jen in her grocery store in Clarion, PA, at Rosenbaum's ("Of Course") Department Store in Elmira, New York, as manager of the fur storage department, and from 1955-1962, he worked on a chicken/egg producing farm. In 1962 Ken bought his own poultry ranch where he also raised chickens for egg production.
Kenneth married Maddie Philips in 1955 and they were blessed with three children: David Alan, Diane Marie, and Douglas Arthur. They lived on the poultry ranch till 1969, when Ken and Maddie divorced. He then worked as a life insurance agent for a couple years before buying a service station in Lock Haven, Pennsylvania, only a few months before the Susquehanna River flooded the station to the ceiling. Ken ("the round man with the square deal") owned and operated the service station for about 3 years then went on to manage a rental store.
In 1978 Ken left Pennsylvania to work for a geophysical exploration company as the chief mechanic on a field crew. He met his wife-to-be, Paula McCann, in 1979, and they married February 29, 1984. They traveled all over the country with work, coast to coast, border to border, and on the North Slope, Alaska. While working in Star Valley, Ken and Paula fell in love with the area and adopted Star Valley as their new home in 1986.
In 1995, in the early days of internet service in the Valley, Kenneth started "Star Valley Wyoming Online" www.starvalleywy.com and later "Wyoming Online" www.wyomingnet.com. He was a diligent and dedicated webmaster who worked tirelessly for his clients, serving them well until his retirement.
Kenneth served in the National Guard from 1955-1956. In 1964, he enlisted in the Army Reserve, retiring in 1980. He was also proud of being a 32nd degree Mason.
Ken was preceded in death by his oldest son David, great-granddaughter Lyric, his parents and all his siblings. He is survived by his wife Paula, his son Doug (Kristin) Broughton and their daughters Kristin and Katelin, his daughter Diane (Jim) West and their sons Chad and Brandon, and David's daughter Angela, 5 great-grandchildren, and mother-in-law Lucy McCann.
Kenneth requested no service be held. An informal celebration of his life will be held in the spring.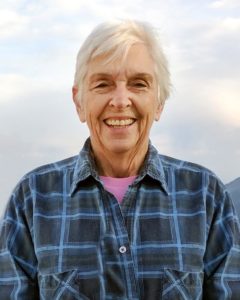 Norma Jean Stephens Benshoof, 86, of Idaho Falls, passed away February 3, 2021, at Lincoln Court Retirement Community in Idaho Falls, Idaho. She was under the care of One Source Hospice.
Jean was born June 15, 1934, in Rifle, Colorado, to Chester Anthony "Tony" Stephens and Amy Edna Green Stephens. She grew up and attended schools in Rifle and graduated from Rifle Union High School where she was awarded the Reese Cup for her academic excellence. She also attended Cottey College in Nevada, Missouri. After graduation, she taught school in Jay Em, Wyoming where she met her husband, Darrell.
On May 22, 1956, she married Darrell Wilson Benshoof in Rifle, Colorado. After their marriage, they moved to a ranch in Prairie Center before moving to Torrington, WY. They also lived in Eureka, Montana where she worked as a purchasing agent for the U.S. Forest Service. Later, she transferred with the forest service to Moscow, Idaho. She retired to Star Valley, Wyoming, to be near her daughter before moving to Idaho Falls, Idaho, in 2019.
She was a member of the Emmanuel Bible Church in Thayne, Wyoming, where she enjoyed fellowship with the other members. She and her husband taught Sunday School when they lived in Moscow. Other activities enjoyed were gardening, sewing, hiking, cross country skiing, and fishing.
Jean is survived by her loving husband, Darrell Wilson Benshoof of Idaho Falls, ID; sons, Jim (Leona) Benshoof of Beatty, NV, Stephen (Tammy) Benshoof of Huntsville, NC, and Perry (Jackie) Benshoof of Knoxville, TN; brother, Joe (Marilyn) Stephens of Elbert, CO; 10 grandchildren and 9 great grandchildren.
She was preceded in death by her parents, a daughter, Shari Benshoof Grissom, a brother, Marlin Ray Stephens, and her son-in-law, Dan Grissom.
Services will be held at 11:00 a.m. Saturday, February 6, 2021, at Wood Funeral Home East Side, 963 South Ammon Rd, officiated by Pastor Tim Moyer, of the Emmanuel Bible Church. Services may be viewed via live broadcast at www.woodfuneralhome.com. Burial will be in the Etna Cemetery in Star Valley, Wyoming.
Condolences may be sent to the family online at www.woodfuneralhome.com. In lieu of flowers, donations may be made to the Emmanuel Bible Church in Thayne, Wyoming.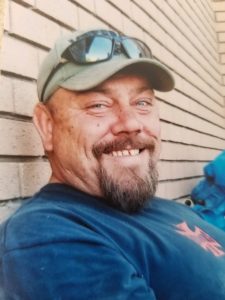 Stephen Linner was called to guard the gates of heaven on Jan 20, 2021. He was born August 14, 1977 to Raymond and Kathleen Linner in Salt Lake City, Utah. He attended Cottonwood High School and enjoyed playing soccer, hiking, camping and causing trouble.
Shortly after high school, Stephen discovered a profound love for the United States Marine Corp and enlisted. He was active duty as a Field Radio Operator for four years and achieved the rank of Corporal. He loved the Marines and he loved his country! He volunteered to go back and serve again for Operation Enduring Freedom after the 9/11 terrorist attacks.
After serving our country, Stephen worked in various jobs as a technician in banking and technology. Many here in the valley, Teton County, Idaho and Montana were blessed to become acquainted with Stephen through his work.
Stephen was born with the gift of gab and enjoyed the company of those he worked with. He was strong-willed, hardworking and had a heart of gold. He was always willing to lend a hand.
Stephen was blessed with two children, Eric and Addie, who he loved dearly. Later, he met his adoring companion and Fiance, Sandi Wolfley, and became an incredible father to her son, Ryder, as well. Stephen made it known that his family was his world. He felt his family was now complete. He was happy. His unexpected passing left many hearts broken.
Stephen is survived by his soulmate Sandi, Son Eric, son Ryder, Daughter Addie, mother Kathleen, sister Teresa (Joe), sister Rachel (Shawn), brother Joey, brother Danny, brother Adam, and the Wolfley family.
He is preceded in death by his father Raymond, nephew Porter, Grandma and Grandpa Linner and Grandma Lasker.
Stephen was honorably laid to rest at The Utah Veterans Memorial Cemetery and Memorial Park in Bluffdale, Utah. There is a Steve Linner Benefit Fund set up at the Bank of Star Valley for anyone wishing to donate to help his family with the unexpected funeral and medical expenses. Donations can be made at any BOSV branch.
-Once a Marine, always a Marine. Semper Fi. OORAH!-
Tagged:
Bonnie RaKell Erickson Titensor
Kenneth Harold Broughton
Norma Jean Stephens Benshoof
Star Valley Wyoming obituaries
Stephen Linner
Wyoming obituaries