Independent Obituaries: February 2, 2022
The following obituaries appeared in the February 2, 2022 edition of the Star Valley Independent.
For more area obituaries, please visit Schwab Mortuary.
For more resources including headstones, please visit the Star Valley Historical Society.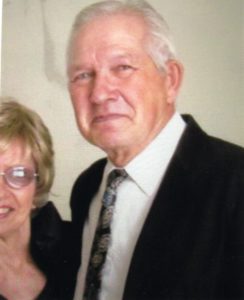 Melvin S. Clinger was born January 7, 1948 in Afton, Wyoming. He was third of eight children born to Darwin Kenneth Clinger and Arlene Schwab.
He married Renae Olsen on December 20, 1969 in the Idaho Falls Temple. They were the parents of eight children; Matt, Nathan, Kimberly, Kristine, Jonathan, Kathryn, Nathaniel and Ethan.
Both graduated from Lewiston High School in Lewiston, Idaho. Melvin graduated in 1966. He was a pitcher on his team rated seventh in the American Legion World Series.
He served a mission for The Church of Jesus Christ of Latter-day Saint in Brazil, came home and joined the Army. He married Renae between Basic and WCO training. He was Trainee of the Month after eight weeks. He was an honor graduate of the leadership course. He gained honors and Staff Sergeant status after a 12 week non-commission candidate course. In 1970 he left for Vietnam and returned late 1971. That fall he was sent to Frankfurt Germany where he was joined by his wife and son for his last year.
He finished his educational career with a Doctorate of Law degree at BYU Law School.
They moved to Star Valley where he ended up working for 35 years at Freedom Arms as purchasing agent. He retired in 2015.
He and Renee spent the last three years serving in the baptistery in the Star Valley Temple.
He died of Non-Hodgkin's Lymphoma on the day of his brother David's funeral.
Melvin is survived by his wife Renae, children Matt (April) Clinger, Nathan (Elizabeth) Clinger, Kimberly (Steed) Purcell, Christine Ford, Julie Clinger Widow, Kathryn (Seth) Driggs, Nathaniel (Julie) Clinger and Ethan (Lacy) Clinger. siblings Kenneth (Maxine) Clinger, Brady (Gail) Clinger, DeDean (Paul) Packer, Diane Ririe and Sarah Clinger.
He was preceded in death by his parents Darwin and Arlene Clinger, two brothers, Martin and David, son Jonathan Clinger and granddaughter Adelaide (Addy) Clinger, daughter of Nathan Clinger.
He was proud of his eight children, 33 grandchildren and three great grandchildren.
Funeral services will be held at the Freedom Ward Chapel on February 5, 2022 at 12 noon. Viewings will be held Friday, February 4 at the Freedom church from 7-9 p.m. and Saturday from 10-11:45 a.m. prior to the service.
Let us know what you think!
Tagged:
Melvin S. Clinger
Star Valley Wyoming obituaries
Wyoming obituaries