Independent Obituaries: February 23, 2022
The following obituaries appeared in the February 23, 2022 edition of the Star Valley Independent.
For more area obituaries, please visit Schwab Mortuary.
For more resources including headstones, please visit the Star Valley Historical Society.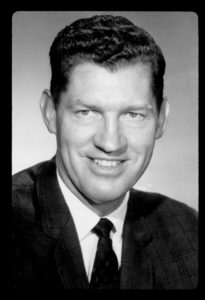 Brigham Delworth "Del" Gardner, an accomplished economist and professor, and a fiercely dedicated family man, passed away on February 6, 2022, at age 93 at his son's home in Orem, Utah.
His wife Kathryn Christensen (Gardner) preceded him in death.
He leaves behind seven children; Brigham E. Gardner, A. Paul Todd, Naunie M Gardner, G. Peter Todd, Jeanmarie Todd, Bruce B. Gardner, and Phillip A. Todd, four sisters and a brother, 13 grandchildren and 12 great grandchildren.
Del was a lifelong member of The Church of Jesus Christ of Latter-day Saints. His faith was central to his core and sustained him through life's joys and its challenges. He served in various church callings including Bishop, High Councilor, and as a member of a BYU Stake Presidency.
Del was the first of eight children. He was born on September 7th, 1928, in humble surroundings to Brigham Delos Gardner and Camera Lorean Hepworth (Gardner) in Grover, Wyoming, a farming town nestled in the pioneer community of Star Valley.
In his youth, he was a distance runner, and a baseball, football and basketball player. He was an enthusiastic and gifted golfer and an avid fly fisherman. He lettered at University of Wyoming in cross country and baseball.
Del attended the University of Wyoming in Laramie and earned both a Bachelor of Science and Master of Science at UW. He was called to serve in the British Mission following WWII, during which time he served in the mission presidency. Del earned a PhD in agricultural economics at University of Chicago. He taught for over 40 years at Colorado State, Utah State University, UC Davis, and Brigham Young University. He worked at UC Berkeley as the director of the Giannini Foundation of Agricultural Economics. He was a past president of the Western Economics Association and earned numerous accolades throughout his career. He authored several books and published some 200 articles in scholarly journals.
He married Naunie Barrus in November of 1951. They had three children, Brigham, Naunie Marie, and Bruce. The marriage came to an end after 14 years. Del then met the woman who would become his wife and lifelong partner, Kathryn Christensen (Todd). Their marriage was solemnized in the Oakland Temple in December 1966. He and Kathryn masterfully blended the two families, raising their seven children in Logan, Utah.
Del traveled the world both as an economic advisor and also with his wife Kathryn, who loved to travel. It was their passion to give and help others and they mentored many throughout their lives.
Above all, Del was a treasured husband and a beloved father, son, and brother. The world is truly a better place for his presence, and he will be greatly missed.
Services include a viewing from 8:30-10:30 a.m. on February 26 at The Church of Jesus Christ of Latter-day Saints, Heatheridge 1st Ward, 620 Heather Road, Orem, Utah. The funeral service will follow at 11:00 a.m. The following YouTube link will provide a live feed starting at 11:00 a.m.
www.youtube.com/channel/UC-_ebppGNUPK76SrLxPyofA/live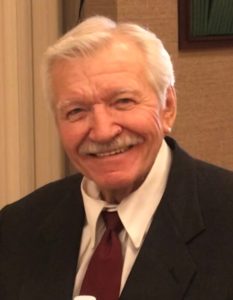 Marvin Gneiting Schwab was born March 19, 1938 in Afton, Wyoming. He was the third of eight children born to Arthur Clarence Schwab and Erma Pauline Gneiting.
The Schwab family was close knit and spent a lot of time together. Arthur and his father Herbert lived just around the corner from each other, so Marv and Scott (Herbert's son) grew up more like twin brothers than uncle and nephew.
Art purchased a ranch in the Dell, a beautiful location in the south end of Star Valley. Marvin, Scott and his sisters spent many wonderful days working and playing at the ranch. As a young boy he remembered going to Cottonwood Lake and "helping" his father and grandfather. They would bring the logs out of the canyon with large draft horses and float the timber across the lake to the sawmill. Cottonwood Lake was a favorite family spot.
Marvin went to school in Afton and attended Star Valley High School where he excelled in football and basketball. He graduated in 1956 and on January 19, 1957 he married Jeanne Moser, his high school sweetheart. They were later sealed in the Salt Lake Temple on May 23, 1958.
Marv and Jeanne both attended Brigham Young University where Marvin received his bachelor's degree in Geology while working full time to provide for his family. After college Marvin started selling insurance. They lived in Logan, Utah for a few years then moved to Murray, Utah, but every Friday night he would gather his family together and they would travel back to the valley he loved. In 1969, he moved his family back to Star Valley, where he and Jeanne built a home north of Afton, to "get the kids out of the city." Marvin continued working in Utah during the week, coming home on the weekends and after a few years he came back to the valley full time and worked with his father at Valley Lumber in Afton. He then built and managed Stor Storage for over 30 years.
Marvin and Jeanne enjoyed going on many vacations together. They loved fishing, camping and spending time with their family. Marvin always enjoyed fishing whether it was winter or summer. He loved to be outdoors and fishing was a bonus. Every year Colter Bay was a must and Shoshoni Lake, Green River Lake, Cottonwood Lake and even Alaska were a few of his other favorite places.
His family meant everything to him. He loved supporting and following his children, grandchildren, and great-grandchildren as they participated in church, school, and other activities all over multiple states. He was always there to cheer them on in their plays, concerts, football games, basketball games, graduations or whatever they were doing. He was so proud of all of them but he had an extra special place in his heart for his grandchildren and great-grandchildren.
Marvin was diagnosed with colon cancer in the spring of 2021 and he passed away on February 14, 2022. (Valentine's Day – reuniting him with his eternal companion.)
Marvin is survived by his children; Sherry (Joel) Merritt, Lee (Erika) Schwab, MarJean (Doye) Bryant, Daniel (Kristi) Schwab, Vance (Kenna) Schwab, his siblings; Maureen (Charles) Buckner, LuAnn (Bill) Holbrook, and Kristine (Bill) Tudor, 48 grandchildren and 54 great-grandchildren.
Marvin is preceded in death by his parents Arthur and Erma Schwab, two brothers, Clarence and baby (stillborn), two sisters Karen King and Carma Daughtery, his wife Jeanne, daughter Gloria, and daughter-in-law Terri.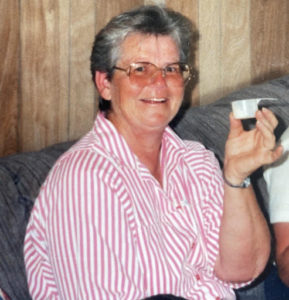 Rayola Ruth Corsi Park passed away quickly and peacefully in her home Sunday February 13, 2022 with Marvin by her side. Rayola was born in Afton, Wyoming October 13, 1943 to Mable Ruth (Bruce) Corsi and Jack O Corsi; and was the first of three children to the Corsi family. In Rayola's first few years of life, her father joined the military to fight in WWII. During this time, Rayola and her mother moved to Smoot Wyoming to Ruth's parents so they could endure the time her father was away at war. They returned to Etna after her father returned from the war, where she spent her youth working on the dairy farm milking, feeding and tending to milk cows.
In 1961 Rayola had a busy year; she not only graduated from Star Valley High School, she married and was sealed to Marvin Howard Park at the Idaho Falls, Idaho Temple. Rayola and Marvin started their life together living in a small cabin next to Palisades creek, close to where they built their first home. This was where Rayola worked as a waitress and worked her first paying job at the Palisades Inn. Another home they stayed in was up Rainey creek in Swan Valley where Rayola stayed home and shot squirrels, hung them on the fence for Marvin to see after a day's work. After a few years and five kids later, Rayola and Marvin raised their children and built their first home on Palisades creek where Marvin was born and raised.
She was also a proponent for her kids to learn how to Ski. Rayola started skiing with Marvin at the Pine Creek Ski area and loved the time on the hill, therefore, she volunteered to help the kids of Swan Valley learn to ski by riding the bus to Targhee ski area so we could all feel what she felt while skiing.
Rayola held various jobs throughout her life, from waitressing to gun assembler to all around smart aleck. However, she was the most determined and successful as a wife and mother to her children. She was so successful with her five children, in 1986 she gave us all a little brother. Rayola enjoyed getting away from the farm life which was all she knew growing up and was introduced to camping, snowmobiling and various other enjoyable events with Marvin which did not include work, therefore, this became the life she enjoyed the most. Rayola loved to go ice fishing on the Palisades reservoir. One day while trying to pull a fish through the small hole, Rayola dropped her glasses into the fishing hole, however, she was fast enough to grab the glasses so she wouldn't lose her eyes. She also loved to go to the hunting camp with Marvin where she helped with the hunters and her mother in-law Fay, cook for everyone.
Rayola and Marvin eventually moved back to Etna Wyoming to help on the growing farm Rayola was raised on. She loved being back home and close to her family in Etna. This is where they finished raising kids, enjoying life then later on, started enjoying grandkids and great grandkids.
Rayola was never one to shirk hard work; she helped Marvin feed the elk in Alpine Wyoming for 9 years. This was a hard job to feed almost 150 bales of hay per day, but Rayola never complained because she loved to be outdoors and do anything to help Marvin. Rayola always loved to have a green lawn. At her home, up until her last summer, Rayola would work diligently daily, watering and mowing her lawn. She would go through the field to mow around risers so Marvin didn't have a hard time finding them, and enroute would sometimes end up at Jack's shop which is about a mile from her home. Marvin attempted to mow her lawn one time, and she fired him on the spot for mowing over a tree. She sometimes said it would take her two days to finish mowing, then she would have to start over again. The summer of 2021, Marvin bought her a new lawn mower, and she was so excited (because her old mower was bought in 1993), that she started mowing her lawn and her brother's next-door field. In her spare time, she would contact all family members she could on her I-PAD to visit, stay in contact with, and check up on all of us, sometimes it would be three or four times a day.
Throughout her life Rayola seemed to always overcome any obstacle which came her way. For many years Rayola lived with asthma and then was diagnosed with Parkinson's. Having to deal with these two setbacks, Rayola's tenacity and determination, she never allowed it to control her life, or hold her back from any activity she wanted to accomplish.
Rayola was active in the Church of Jesus Christ of Latter-day Saints; and held many positions in the church. Including doing extraction (indexing) work for genealogy.
She is survived by her first sweetheart and husband of 60 years, Marvin; daughter, Lisa (Chet) Sanderson; daughter, Lorie (David) Haderlie; son, Scott (Jackie) Park; son, Joe (Jeri Bonnes) Park; daughter, Misti (Ron) Hornof; son, Kyle (Kayla) Park, 18 grandkids, 21 great grandkids, and her siblings, Jack and Jim Corsi.
She was preceded in death by both her parents, Jack O and Ruth Corsi.
Let us know what you think!
Tagged:
Brigham Delworth "Del" Gardner
Marvin Gneiting Schwab
Rayola Ruth Corsi Park
Star Valley Wyoming obituaries
Wyoming obituaries