Independent Obituaries: February 24, 2021
The following obituaries appeared in the February 24, 2021 edition of the Star Valley Independent.
For more area obituaries, please visit Schwab Mortuary.
For more resources including headstones, please visit the Star Valley Historical Society.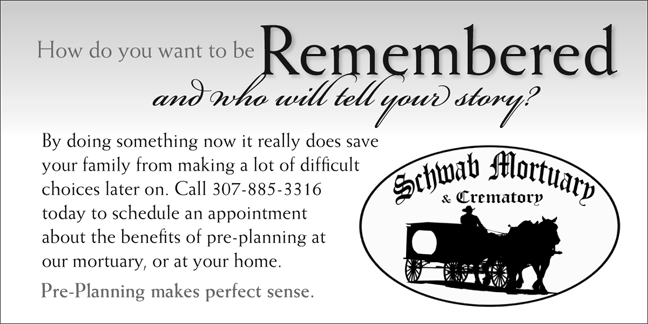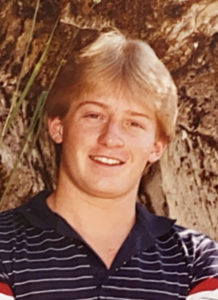 On Monday, February 15, 2021 Craig Alan Roberts passed away peacefully after courageously battling Multiple Sclerosis for more than 25 years. Born March 25,1967 in Afton, Wyoming to Jerry and Judy Roberts, Craig was the oldest of five children.
Craig lived a very active childhood. He loved riding dirt bikes all over the mountains of Star Valley and also enjoyed water skiing and snow skiing. He graduated from Star Valley High School where he loved playing football and basketball. He attended BYU before serving a full-time mission to Santiago, Chile North for The Church of Jesus Christ of Latter-day Saints. Craig had a lot of work experience. His favorite occupations were at Zion's Bank and a Pharmacy Technician at IHC Hospital.
Throughout his long ordeal with MS, Craig never lost his positive outlook and his vivacious sense of humor that brought a smile to everyone's face. All that knew him enjoyed his contagious laughter and quick wit.
A viewing will be held Friday, February 26, 2021 at 11:30 a.m. at Metcalf Mortuary, 288 West St. George Blvd, St. George, Utah 84770. Graveside services will follow at 1:00 p.m. at Tonaquint Cemetery, 1777 South Dixie Drive, St. George, Utah 84770.
For condolences, please visit www.metcalfmortuary.com.
The family would like to thank the nurses and staff of St. George Rehabilitation for their many years of dedicated service to Craig and Zion's Way Home Health & Hospice for their compassionate care during his final days.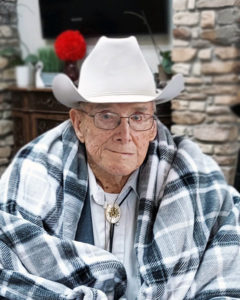 Darrell Wilson Benshoof, 94, of Idaho Falls, Idaho, passed away February 17, 2021, at Lincoln Court Retirement Community. He was under the care of OneSource Hospice.
Darrell was born July 2, 1926, in Lingle, Wyoming, to Harry Chester Benshoof and Carrie Gertrude Wilson Benshoof. He grew up and attended schools in Prairie Center, Wyoming, until 8th grade. He then boarded with his cousin, Merle Hahn, to finished high school in Torrington, Wyoming. After high school, he was drafted into the U.S. Army and served two years in the Philippines and Japan during WWII.
On May 22, 1956, he married Norma Jean Stephens in Rifle, Colorado. He met Jean in Jay Em, Wyoming, where she was teaching school. After marriage, they moved to Prairie Center where they had a cattle ranch. They later moved to Torrington, Wyoming. Darrell and Jean lived in various places such as Eureka, Montana, where Darrell had a TV repair shop; Moscow, Idaho, where Jean worked for the forest service, and Darrell worked at the University of Washington at Pullman, Washington, in the ground maintenance department. Darrell and Jean later retired to Thayne, Wyoming, to be near their daughter, Shari Grissom, and her two children, Caitlin and Zach Grissom. They were married for 64 years.
Darrell was a long-time member of the Emmanuel Bible Church in Thayne, Wyoming. He was an usher for many years and was involved in the many church activities, events, and projects. He was a skilled woodcrafter and enjoyed hiking, cross-country skiing, and fishing.
Darrell is survived by his sons, Jim (Leona) Benshoof of Beatty, Nevada, Stephen (Tammy) Benshoof of Huntersville, North Carolina, and Perry (Jackie) Benshoof of Knoxville, Tennessee.
He was preceded in death by his wife, Jean; a daughter, Shari Benshoof Grissom; and son-in-law, Dan Grissom.
Gravesides services will be at 1:00 p.m. on Tuesday, February 23, 2021 at the Etna Cemetery in Star Valley, Wyoming with Pastor Tim Moyer of the Emmanuel Bible Church in Thayne, Wyoming officiating.
In lieu of flowers, the family suggests donations to Emmanuel Bible Church in Thayne, Wyoming, or the Thayne Senior Center.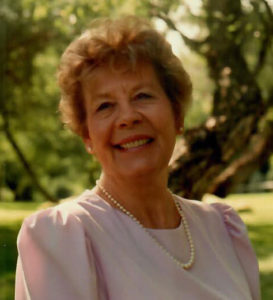 Fern Burton Baldwin, beloved mother, grandmother, and great grandmother, died Saturday, February 13, 2021 at the age of 95, surrounded by her family at Fairfield Village Retirement Community located in Layton, Utah.
Fern was born January 3, 1926 in Afton, Wyoming, the last of six children to George Fielding Burton and Mary Frances Poulter. Her mother, who had suffered from long standing heart problems, died when Fern was three months old after contracting influenza. Because Fern was so young when her mother died, she went to live with her Aunt Mamie and Uncle Chrissie Burton until she was five years old before returning to live with her family. Her father, who never remarried, raised six children during the depression and she often spoke of how challenging those years were.
Growing up, she loved sports, especially softball, even winning The Softball Throw. She pitched and played center field where she could easily make the throw to home plate. At bat she was a natural, often hitting home runs. Early on, she developed a passion for animals which was a source of joy her entire life. In school, Fern loved reading, spelling, geography, math and music. Most of her life, she sang in choirs, duets and trios but she also enjoyed playing the piano and organ. In 1946, Fern was enrolled at Brigham Young University studying music.
On August 8, 1946, Fern married the love of her life, Dick Taggart Baldwin, in the Idaho Falls Temple. They shared a wonderful life together starting out in Afton while waiting for Dick to begin his studies in Civil and Mechanical Engineering at The University of Wyoming where he attended on a wrestling scholarship. Their daughter, Linda, was born while they were in school. Following graduation, they lived briefly in Afton where their son, Dick was born. In 1951, a job with Douglas Aircraft took them to Santa Monica, California where their daughter Jeannie joined the family. It was during their time in California that she grew to love the ocean and spent time there whenever she could.
In 1956, the family was transferred to Geneva, Switzerland. Fern faced challenges of a new country, new language, and a new life, all while Dick traveled internationally. Fern met those challenges head on and embraced them all.
In 1960, the family returned to California for a few years and then, in 1965, went back to Geneva, this time with North American Aviation. Geneva was home for two years and then they relocated to Brussels, Belgium which brought new challenges and experiences. In Brussels they started the first English speaking branch of The Church of Jesus Christ of Latter-day Saints. In true Fern fashion, she mothered every missionary that crossed her path, no matter where they lived throughout the world.
Times together in Europe produced wonderful family memories of skiing, traveling, and of church service which were treasured by Fern, Dick, and their children. In 1969, they moved back to California where Dick began work with Lockheed Aircraft (still with extensive international travel), then in 1971, their home was destroyed in the Sylmar Earthquake. They remained in Southern California the next 16 years until Dick died in 1985. She relocated to Farmington, Utah in 1988 to be closer to her family and a three-hour drive to her beloved Star Valley where Dick is buried. Dick's passing was Fern's most difficult trial, but she found comfort with family, friends and service.
Fern lived nearly 36 years without "the love of her life," but she threw herself into her church callings and community service. She served as a Relief Society President in Europe and twice in California, an Ordinance Worker in the Los Angeles and Bountiful Temples, served a full-time Church mission in Portland, Oregon, a Member Statistical Records mission and was a Docent at the Beehive House in Salt Lake City. She was extremely involved in the Daughters of the Utah Pioneers organization which focuses on preserving the history of the men and women who founded Utah. Fern also was deeply devoted to Genealogy. Fern once said that she would never belong to the church's Singles Group but when called she said yes and suddenly found herself leading 23 ladies who became her dear friends. She renamed the group, The Triple E's; Enable us to Enjoy and Endure.
In 2017 Fern moved to Fairfield Village Retirement Community in Layton, Utah where she grew close to many who lived and worked there. Fern always treasured every moment and showed faith and courage through her trials. One of her many sayings, which characterizes her philosophy of life is, "We always have a home, it's just that sometimes we don't have a house to put it in." She was a light to all those who had the pleasure of knowing her.
Fern is survived by Hermoine Petersen, sister-in-law (Colorado / Georgia); Linda and Doug Skeen (Reno/Tahoe); Dick and Janet Baldwin (Layton); Jeannie and Michael Montgomery (Boise); 12 grandchildren and 34 great grandchildren.
A graveside service will be held Saturday, February 27, 2021, at the Afton Cemetery in Afton, Wyoming for immediate family only, due to COVID-19 restrictions.
To send flowers to the family or plant a tree in memory of Fern (Burton) Baldwin, please visit www.lindquistmortuary.com/obituary/Fern-Baldwin/sympathy.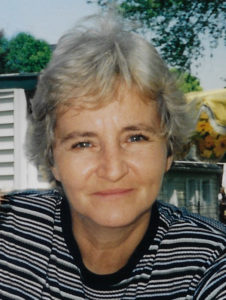 Glenda L. Witzgall (Knickerbocker), 78, of Lake George, New York, died on Friday, February 19, 2021, in White River Junction, Vermont. Glenda was born on September 2, 1942, in Johnson City, New York to Douglas G. and Clara O. (Hall) Knickerbocker.
She met and married August Witzgall, Sr. and together they embarked on a lifetime of adventures as a family with two sons. She was a kind and gentle woman with a calm demeanor who seemed to have a knack for putting people at ease, so much so that many people affectionately called her 'the Fix It Lady.' She and August enjoyed road trips and traveling, riding their Tennessee Walking horses on mountain trails, and their years of owning and operating the Lazy B Hotel in Afton, WY. While there, she was active with the Red Hat Ladies and cherished the friendships she made.
After August's death, she moved to Lake George, New York to be closer to family. She found serenity and beauty in tending her flower garden, enjoyed reading and solving crossword puzzles, and loved spending time with her family and friends. This amazing woman, who charmed everyone she met with her sincere kindness and welcoming spirit, will be greatly missed.
Glenda is survived by two sons, Greg Witzgall and wife Makenzie of White River Junction, Vermont and August Witzgall, Jr. of Salt Lake City, Utah; two siblings, Patricia Geh and husband Robert of Putnam, New York and Donald Knickerbocker of East Stroudsburg, Pennsylvania; three grandchildren, Charles, August, and Alivia; other relatives and friends.
She was preceded in death by her parents, husband, and two brothers, Sammy and William Knickerbocker.
At this time, no services will be held. Knight Funeral Home of White River Junction, Vermont has been entrusted with arrangements and online condolences are appreciated at knightfuneralhomes.com.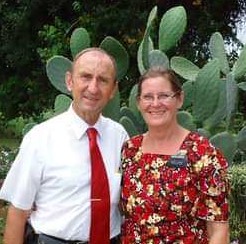 Janet Reynolds Schwab was born August 23 1956 in Salt Lake City, Utah to Alan Douglas Reynolds and Nevada Sue Reynolds. She was the oldest of the children. She had two sisters and three brothers.
She was raised on many Indian Reservations. Her dad worked for the government as an ambassador. She learned to love the people and culture. She would go to Pow Wows and Rendezvous with her Dad and would dance and compete in her homemade costumes and jewelry.
She met the love of her life and soulmate Orson Lee Schwab in 1980. They married on July 4 1980. They made a home in Thayne, Wyoming, where they raised their 7 children.
Janet's table and trampoline were always full of neighborhood children and everyone was welcome. She was a second mother to many.
Janet had a mission in life to help everyone she could. She could organize and get any project done. She served her church and community all her life.
Janet and Lee served a two- year mission in Kenya, Nairobi for The Church of Jesus Christ of Latter-day Saints. She found a whole new family of God's children to teach and love. She truly found a new home and loved the people there.
Janet worked as a CNA in Star Valley for many years and found love and comfort in caring for the elderly. She was truly loved by all who met her.
She passed away peacefully at her home in Thayne on February 15, 2021. She is survived by her Husband, Orson Lee Schwab; Roy Reynolds and Alan Reynolds her brothers; Her children, Meghan Schwab, Benni Random, Steven George Schwab, Sarah Lee Schwab, Mallorie Schwab, Linda Sue Luthy and Clark Jesse Schwab.
Janet is preceded and welcomed in death by her parents, three siblings and a grandbaby, Caitlyn.
She will truly be missed by all who knew her.
Tagged:
Craig Alan Roberts
Darrell Wilson Benshoof
Fern Burton Baldwin
Glenda L. Witzgall (Knickerbocker)
Janet Reynolds Schwab
Star Valley Wyoming obituaries
Wyoming obituaries