Independent Obituaries: February 3, 2021
The following obituaries appeared in the February 3, 2021 edition of the Star Valley Independent.
For more area obituaries, please visit Schwab Mortuary.
For more resources including headstones, please visit the Star Valley Historical Society.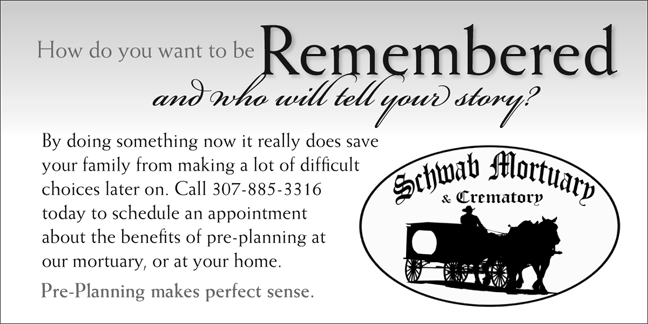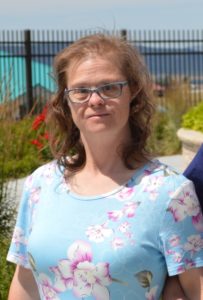 Heidi Lee Hepworth was born on August 21, 1976 in Afton, Wyoming at the old brick hospital. She was known for her first two weeks as baby Hepworth. Finally after two weeks of calling her baby, the name Heidi was finally picked for this special spirit.
She was 5 lbs 8 oz and ready to fight. Because she wasn't gaining weight and suspicions of Down syndrome it was decided to send her to the University of Utah for some more tests. After further testing, they confirmed Down syndrome and severe heart problems. We were then told to take her home and if she was still alive in a month, we were to bring her back down. Heidi's spunk and Dixie's determination got her through that month. Starting monthly, Heidi was taken down to Primary Children's Hospital for treatments and several surgeries over the years. Her last surgery was open heart surgery when she was 18.
Heidi had a love for life! She had many teachers and mentors while she was growing up that helped shape her life.
She participated in Special Olympics, 4H Horse, Talent Sprouts, gymnastics and completed 14 years of school, gaining a certificate of completion from Star Valley High School in 1997. Heidi then moved on to being the first client for Lincoln Self Reliance Inc.
She continued her education, and had the opportunity to learn life skills. She worked at several different businesses in the community where she shared her love of life with all she met. The last job she had was at Thayne True Value as a stocker for the BEST BOSS EVER!
Heidi lived her life to the fullest. It was filled with family, friends, ice cream with chocolate topping, and a smile and hug for everybody.
She returned to her Father in Heaven on Sunday January 24, after a long battle with health problems.
She is survived by her parents, Hal and Dixie, her sisters, Jeane Covill and Jan (Travis) McManigal and her brothers Trevor (Rachel) Hepworth and Tyson (Stephanie) Hepworth. She was the best aunt to 19 nieces and nephews and one great niece and nephew.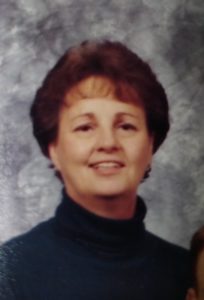 Judy Ann Warren Erickson was born April 8, 1951, to Delbert Warren and Deola White Warren in Afton, Wyoming. She was the third of six children. Judy's siblings are: Janet Gamble, Nancy Wanstrom, Deloris Smith, Rick Warren and Gene Warren.
Judy was raised in Freedom, Wyoming on her father's dairy farm helping with chores. She graduated from Star Valley High School class of 1969. Below her senior class photo her comments are; "To be a successful fashion designer, learn to fly, and have some naughty kids." She earned an associate degree from Ricks College in Rexburg, Idaho, then moved to Salt Lake City to find work.
Work was found at Beneficial Life Insurance where in January 1972 she also found Jan Erickson working in the company printshop. On September 8, 1972, they were sealed for eternity in the Logan, Utah temple. After the birth of their first son, Judy quit work to be a full time mother. In June 1979 the family moved to Kaysville, Utah, where four sons (naughty kids) were raised. Willie, Danny, Andy and Wynn.
When all the boys were in school, Judy went back to work with Davis County School Foods. She worked at various schools around the county and became a manager until she retired. Not being able to retire full time, Judy volunteered at the Kaysville Bishop's Storehouse until illness forced her to quit.
Being an active member of The Church of Jesus Christ of Latter-day Saints Kaysville 18th Ward, Judy was cub scout Den Mother, Primary chorister and fulfilled callings in the Relief Society. She never turned down an assignment and was always faithful.
Judy was full of energy. One of her favorite activities was to "power walk" three or more miles wearing a weighted vest. At family reunions, her ideas for activities and making sure everyone was included, gave her the reputation of the "fun aunt".
She is survived by her eternal companion Jan, sons and spouses; Willie (Julia Connelly), Danny, Andy (Debra), Wynn (Melissa) and grandchildren: Riley and Joey Peace, Sean and Lacey Smith, Gracelyn, Corwynn, Dennison and Kallynn Erickson, Finnigan and Dylan Erickson and AJ Connelly.
We will miss her until we meet again with joyous hugs and smiles. Judy, you are truly loved and one of a kind.
On Wednesday, February 3, as per Judy's wishes, a visitation with casket closing and family prayer will be held at 11:30 a.m. at Aaron's Mortuary Chapel, 1050 So. State, Clearfield, Utah. A graveside gathering will be at 1 p.m. at the Kaysville Cemetery, 500 E Crestwood Rd. for the dedication of the grave.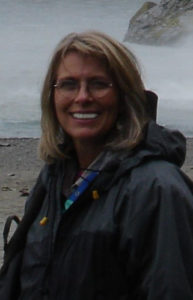 Saundra J Merritt passed away peacefully on the evening of January 28, 2021 after a long battle with cancer. Saundra was born in Afton, Wyoming on March 16, 1954 to Lowell and Verna Jenkins.
She grew up in the Star Valley community where she attended and graduated high school. After high school she continued her education with Rick's college where she received her secretarial certificate. Saundra then moved to Provo, UT where she lived and worked until returning to Star Valley when she married Von Merritt.
Von and Saundra were sealed for time and all eternity on November 12, 1976 in the Idaho Falls temple.
Saundra spent thirty seven years working for Doyle Child and Tom Davis managing their insurance and real estate office.
Saundra and Von raised two boys, Clint and Randy, who both live in Cody, Wyoming with their families.
Saundra was an example of hard work and compassion for her family. She was always willing to help with service and considered everyone her neighbor, even if it meant the lemon meringue pie headed out the door, despite the pleas of her two boys.
Saundra was a faithful member of The Church of Jesus Christ of Latter-day Saints. She was dedicated to the Gospel of Jesus Christ and understood the mission of our Saviour. Saundra enjoyed a very personal relationship with the Saviour and was an example of His light to everyone she encountered.
Saundra loved reading and usually had her nose in a book. Cold winter days were spent crafting and warm winter days she spent skiing and ice fishing. In the summer she enjoyed hiking to Alpine Lakes for fishing trips. She enjoyed all these activities with her family. After retirement Von and Saundra enjoyed Southern Utah part-time for hiking and ATV excursions.
As Saundra underwent surgeries and chemotherapy, you could still find her outside staying busy with small yard projects and enjoying an evening walk.
Saundra will be missed by all that knew and loved her.
She is preceded in death by her parents Lowell and Verna Jenkins.
She is survived by her husband: Von; Sisters: Eldean (Bob) Wimpey, Laura (Melvin) Miles, Eileen (Ray) Barney; Brothers: Ryan (Janelle) Jenkins, Lamar Jenkins; children: Clint (Rebecca), Randy (Sunny); grandchildren: Kinsley, Reese, Russell Chace, Kash, Kali, Kori, Kol.
Funeral Services were held on Tuesday, February 2, 2021 in the Grover Ward Chapel.
Tagged:
Heidi Lee Hepworth
Judy Ann Warren Erickson
Saundra J Merritt
Star Valley Wyoming obituaries
Wyoming obituaries