Independent Obituaries: January 16, 2019
The following obituaries appeared in the January 16, 2019 edition of the Star Valley Independent.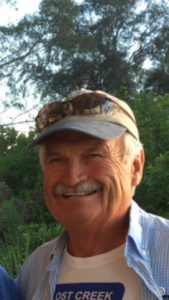 In Loving Memory. Colonel Robert Allan Adams (Army/Retired) died January 7, 2019. Robert (Bob) is survived by wife, JoAnn Spencer Adams, three children, Spencer and Barbie Adams, Katie and David Lewis, Matthew and Amber Adams. Grandchildren; Grayce, Sophia, Truman, Lincoln, Harper, Jack, George, and Lilly. He was predeceased by daughter Amy Adams (Oct 78).  Born July 30, 1946 to Allan and Helen Adams in Ogden, Utah. Bob grew up spending time between Bear Lake (South Eden), Randolph, and Logan where he worked the family ranches, the JF and later the Gallentine. Bob was a steward and a care taker of the land. He had an appreciation and love for the western range and open space that was his cornerstone. He was an accomplished and passionate skier working with Beaver Mountain Ski Patrol during his college years. Bob attended Utah State University from 1964 to 1968, where he met the love of his life, JoAnn Spencer. They married on August 26, 1966. The Adams and Spencer families ran respective cattle ranches and were active in the Utah Cattleman's Association. The marriage was a natural fit. Bob received a bachelor's degree in History and Business Law and was commissioned a Second Lieutenant through ROTC with the U.S. Army on September 4, 1968. He was stationed at Fort Knox for Armor School prior to being assigned Fixed Wing and Flight Maintenance Officer courses for the U-21 AQC School in Fort Rucker and Fort Stewart. He was assigned to Vietnam in June 1970, and by June 1971 Colonel Adams had flown 766 combat hours and more than 325 combat Missions. He was a member of the Army Security Agency and assigned to the 224th Aviation Battalion flying with the 146th and 138th at Hue Phu Bai and Long Thanh North (ICOR I & III) in a JU21A. He served with distinction and honor and received the National Defense Service Medal, Vietnam Service medal, Vietnam Campaign Medal, Air Medal (14), Bronze Star, Army Aviation Badge, and Expert Rifle Badge. Once discharged he began flying the 737 for Western Airlines in November of 1972. Flying assignments included First Officer, Captain, Senior Flight Instructor, Line Check Airmen w/FAA designee. He was involved with ALPA in collective bargaining and merger negotiations with Delta. He retired with more than 30 years of service on June 2003. He spent most of his tenure in the 737, with brief stints in the L10-11 and 727. He loved flying and co-owned a Cessna 180 out of SkyPark Airport. His 180 mountain sorties in 93Tango took him to the Middle Fork of the Salmon camping and panning for gold on Loon Creek or flying to Randolph or Yost to assess cows on the summer range or spotting elk and deer in the fall. He loved the lifelong friendships that flying afforded him with his Western, Delta, and Military colleagues.  Bob continued to serve his country after Vietnam through the Utah National Guard and Army Reserve. He had various duty assignments through the years which concluded as Deputy Chief of Staff Personnel with the 96th ARCOM. He served honorably until his retirement on July 13th, 2006. Colonel Adams received the following decorations, service medals, badges: Meritorious Service Medal, Army Commendation Medal with Oak Leaf Cluster, Army Reserve Components Achievement Medal with Three OLC's., Army Achievement Medal, Army Service Ribbon, and Senior Army Aviator Badge. Bob was an active alum with Utah State University as the family representative for the Allan N. and Helen Adams Scholarship for College of Agriculture and Applied Sciences, as well as recently being the CAAS Alumni Council President. Bob was a rancher, farmer, horseman, cattleman, soldier, pilot, commander, friend, officer, cowboy, counselor, sportsman, hunter, husband, uncle, brother, father, patriot, gentleman, patriarch, philanthropist, volunteer, and grandpa. He was immensely loved. He was a friend to all, a caretaker, a stalwart chivalric gentleman, who loved his wife and family dearly. He will be dearly missed. We love you dad and take pride in your legacy, service, character, and courage.  Funeral Services were held on January 14 with family and friends.  In lieu of flowers, please thank a veteran and make appropriate donations in Bob's honor to organizations supporting PTSD and Suicide Prevention among veterans.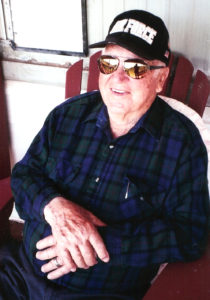 Calvin Albert Price passed away January 5, 2019 at his home in Osmond from a lingering illness with his wife Sally by his side. Cal was born October 4, 1926 to Thomas Albert Price and Agnes Velma Walker at their home in Geneva, Idaho. He was the third child born into a family of seven. Six boys and one girl;  Cal attended Geneva Elementary and the attended Montpelier High School, graduating at age 15. He spent the next two years shearing sheep, sheep herding, and campcook for Lashbrook Bro. in Geneva. At 17, he took a test at Pocatello Air Force Base in order to join an Air Cadet training program. Cal was one of only three who passed the exam. 60 other men took the test. He enlisted in the Army Air Force at Keesler Air Force Base at Biloxi, Mississippi on January 22, 1944. Home on leave after six months, he married his sweetheart, Zella Zane Whitney from Border, Idaho. He was shipped to Stewart Air Force base and Cal trained the last group of flying cadets at West Point, New York.  When WWII ended, Cal was discharged December 8, 1946. He and Zella returned home and Cal entered Utah State University in Logan, Utah on the GI Bill. He majored in English and U.S. History. While attending school he worked as an accountant for Morrison Knudson Co. in Evanston, Wyoming and as part of a professional sheep shearing crew in Garden City, Utah.  He worked part time at the underground mine in Raymond Canyon and also at a mine near Randolph, Utah. After graduating from Utah State, Cal taught English, History, and Spanish at high schools in Utah, California, Idaho, and Wyoming. He taught high school for 31 years. When he retired from teaching, he spent five and a half years trucking all over the U.S. He enjoyed camping, fishing, hunting, and boating on Jackson Lake, Palisades, and Bear Lake with his family. Cal and Zella had 4 children: Stephen, Judy, Charlyn, and Sage. In 1995, Cal and Zella had the opportunity to go to China where Cal taught English through BYU University for a couple of years.  He had a store in Preston, Idaho for 10 years called "Caprice Gift & Things." He built a home in Border, Idaho and had a rock quarry there also. He was commissioned by the Star Valley Historical Society to carve seven monuments on the Crow Creek Road. He has monuments in many parts of the U.S. as well. He has served in many positions in The Church of Jesus Christ of Latter-day Saints. In 1974, Cal and Zella were sealed and had their children sealed to them in the Salt Lake Temple. They were temple workers at the Logan Temple for two years. Cal has two books published and has articles published in numerous newspapers and magazines. Cal and Zella were married for 66 and a half years. Zella passed away in February 2011 at the age of 85. One year after Zella's passing, he married Sally Shorter at St. George, Utah. They lived in Mesquite, Nevada and Border, Idaho. While in Mesquite, Cal was able to fly to Washington DC with the Las Vegas Southern NV Honor Flight. When Cal's health was failing, they moved home to Border and then to Sally's home in Osmond.  He has 16 grandchildren, 33 great-grandchildren, and one great-great grandchild. Also, 11 step-grandchildren and 11 step-great-grandchildren. Cal is preceded in death by his parent, wife Zella, and his five brothers. He is survived by his wife Sally; sister Maybell Bruce of Cokeville; his children and their families: Stephen (Linda) Price, Menan, Idaho; Judy (Larry) Allen, Big Piney, Wyoming; Charlyn (Bob) Skinner, Liberty, Idaho; Sage (Mary) Price, Hyrum, Utah; step-children: Lori Shorter, St George, Utah; Sandy (David) Putnam, Afton and Mike (Brittney) Shorter, Osmond. Memorial services will be January 19 at the Osmond LDS chapel at 11 a.m. Meet with family from 9:45-10:45 a.m., before the service.
There will be a military salute by the Afton VFW after the service at the church.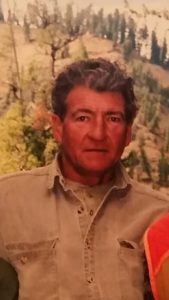 James "Jim" Michael Strickland passed away on January 8, 2019.  Jim was born on November 12, 1953 in Rome, Georgia, to Alvin Donald Strickland and Jeanette Pauline Werdeo.
He became a resident of Jackson, Wyoming in 1983. Jim spent his career working in telecommunications and was employed by Spectrum Charter.  Preceding him in death are his parents, a son, Robert Matthew Henderson and a brother, Paul D. Strickland. Jim was a devoted and loving father to his two sons, Tyler James Strickland and Jacoby Gil Strickland, both of Casper, Wyoming. He was very proud of his boys and enjoyed spending as much time as he could with them.
Surviving family are sisters; Patty Barnes (Steve) of Rome, Georgia, Barbara Smith(Todd) of Jackson, Wyoming and Julie Lindner (Scott) of Hudson, Ohio, and several nieces and nephews.
Memorial Services were held on January 12 at 11:00 a.m. at Valley Mortuary, 950 Alpine Lane in Jackson, Wyoming.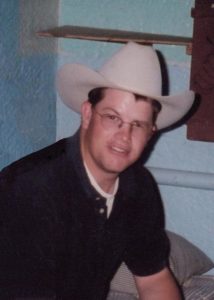 Lowell Burton Clark passed away at his home in Freedom, Wyoming on January 8, 2019.  He was born in Montpelier, Idaho on March 10, 1978 to Lowell F and Eva N. Clark. He was the sixth child and second son of eight children. He was raised on the family ranch in Cokeville, Wyoming. He graduated from Cokeville High School in 1997. He served a mission to Johanessburg, South Africa. Following his mission, he attended BYU-I where he graduated with an Associates' Degree in Criminal Justice. Later he received a  Burton had a wealth of knowledge and skill in many areas, including art, music, history, literature and classic film. He enjoyed sharing these passions with his family and friends. From an early age, Burton learned the value of hard work and to enjoy the outdoors. He loved to hunt and fish and often enjoyed these activities with family. He had a unique relationship with his many nieces and nephews. Burton was their beloved uncle. He is survived by father, Lowell F Clark, of Cokeville, Wyoming and seven siblings; Beverly (Russell) Yellowhorse, of Provo, Utah; Mary Ann (Douglas) Eborn, of Dallas, Texas; Christy (Tedd) Jenkins, of Freedom, Wyoming; Elisabeth Clark, of Cokeville, Wyoming; David (Kelley) Clark, of Worland, Wyoming; Paul (Kaylee) Clark, of Cokeville, Wyoming; Kathryn Clark, of Cokeville, Wyoming. He is also survived by 23 nieces and nephews. He is preceded in death by his mother, Eva N. Clark.  Funeral Services were held Saturday January 12, 2019 at noon in the Cokeville Chapel of The Church of Jesus Christ of Latter-day Saints. A viewing was held prior to the service at the church.
Tagged:
Calvin Albert Price
Colonel Robert Allan Adams (Army/Retired)
James "Jim" Michael Strickland
Lowell Burton Clark