Independent Obituaries: January 19, 2022
The following obituaries appeared in the January 19, 2022 edition of the Star Valley Independent.
For more area obituaries, please visit Schwab Mortuary.
For more resources including headstones, please visit the Star Valley Historical Society.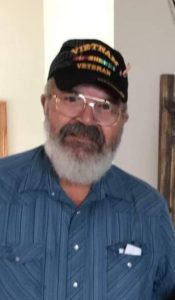 David S Clinger was born to Darwin Clinger and Arlean Schwab on September 25, 1950 in Afton, Wyoming. He was the fourth of eight children and enjoyed many shenanigans with his siblings during their years growing up.
After his earliest years in Freedom, Wyoming, they lived a short spell in San Diego, California where his father learned to be a diesel mechanic and after that followed around an engineering company working on hydroelectric dams around the Western states.
They settled long enough in Lewiston, Idaho for David to attend middle and high school, where he excelled in numerous athletics, upon which he received a scholarship to play baseball for Walla Walla Community College.
After just the fall semester playing football for Walla Walla College, David chose to enlist in the army versus being drafted into Vietnam. He served only a short time in the country of Vietnam before he was wounded by shrapnel from a landmine and spent the next while healing up back home in the states.
Upon returning home to Lewiston, he began dating Linda Kay Olson and soon after, they eloped to Elko, Nevada to get married on August 2, 1971.
David was soon invited by his oldest brother to join him in electrical line work and that became David's entire career as he learned to first be a groundman and then eventually moved up and became a lineman. The majority of his career was spent in the Star Valley area working for Lower Valley Energy, with his home being in Freedom.
David took great pride in his family, community, and work and was always ready to do a neighbor service when it pertained to his skill set. He was a faithful member of The Church of Jesus Christ of Latter-day Saints, and received the Purple Heart for being wounded in service, and all-around great member of his community.
He is preceded in death by his parents, brother Martin Clinger, and grandson David John Clinger.
He is survived by his wife Linda, children Aaron, Jake, John, Leda Anne Pierce, Daniel, and A.J. Clinger. Surviving siblings include brothers Kenneth, Melvin, and Brady Clinger and sisters Darlean Packer, Diane Ririe, and Sarah Ann Clinger. He has 25 grandchildren and four great grandchildren.
A viewing will be held at the Freedom Ward Chapel on Friday January 21 from 7-9 p.m. and prior to services on Saturday January 22 from 9-10:30 a.m. with chapel services at 11 a.m. He will be interred post services at the Freedom, Idaho cemetery and a luncheon will be served compliments of the Freedom Relief Society at the Freedom Church post interment.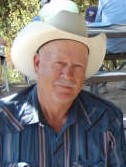 Doyle J. Simpson born April 20, 1941, passed away peacefully on January 15, 2022.
Dad married mom (Gwen Kopaunik) on April 18, 1961. Together they had five children. Diana Simpson (France); Terri Norton-Lund (deceased); Gwenette (Doug) Ungerman (Montana); Jody (Brooke) Simpson (Utah); Jessica (Dee) Aullman (Wyoming).
He is preceded in death by: his parents, Jess and Ivy (Hunsaker) Simpson; sister UnaRae Horton; daughter, Terri Norton-Lund; son-in-law, Chris Stansfield; grandchild, Chase Ungerman; brothers-in-law, Tim Trefren and Frank Horton; niece, Amanda Stoddard.
A viewing will be held on January 20, 2022, from 10 a.m.-12 noon at the Thayne Stake Center, with a graveside service immediately following at the Thayne Cemetery.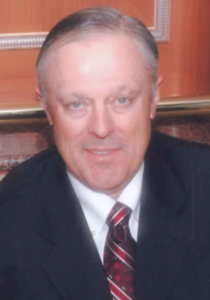 Michael Douglas Haws, age 65, passed away on December 16, 2021 at The University of Utah Medical Center in Salt Lake City, Utah. He fought a long battle with diabetes and kidney failure. Mike was born in Panguitch, Utah on October 22, 1956, to Doug and Thelma Maxine (Orton) Haws. His father was a U.S. Forest Ranger, so they lived in various towns including Randolph, Utah and Afton, Wyoming.
Mike was the quarterback for Afton High School and graduated in 1975. He attended Casper College for a year and moved to Kemmerer, Wyoming where he worked as a Jailer for Lincoln County. He met his wife, Rita Marie Bonicelli and was married on July 1, 1977. He then worked for The Kemmerer Mortuary, before going to Cypress College of Mortuary Science in Cypress, California. Mike and Rita were blessed with two children, Brandi Jenness and Michael Travis.
Mike and Rita owned and operated the Haws Mortuary in Kemmerer, Wyoming for ten years, and he served as the Lincoln County Coroner. He worked in Wyoming, California, Alaksa, and Utah as a mortician. He also was an insurance agent and a car salesman.
He taught a lot of people, young and old, about sports, including football, baseball, basketball, horse showing and racing and his passion, golf. He made two hole-in-one shots in this game. He loved snowmobiling, 4-wheelers, side by side riding, fishing, hunting, and shooting guns. Cribbage was his favorite card game.
He loved to cook ribs, brisket, beans, and lasagna soup. jerky, whistles, and apple pie were given as presents to friends and family. The Fourth of July in his back yard became a yearly event for many. He did not however like fireworks, just the other three F's, food, family, and fun. He was well known for his ability to tell a joke or funny story. He loved hunting up country and was usually the camp cook.
He was a person who respected life and death. He taught many families about death and eased their grief. Mike had a very kind heart and would help others whenever the need arose.
Mike is preceded in death by his father, Doug Haws, his sister Kim Haws Hampton and his grandparents, aunts, uncles, and his in-laws, Bruno and Dahlia Bonicelli.
Mike is survived by his wife, Rita Haws, of Kemmerer; his daughter, Brandi (Haws) Olson, Richard Carter, Emma and Gavin Olson, all of Green River, Wyoming; his son, Travis (Kristen) Haws, Jackson and Livia Haws, all of Braintree, Massachusetts; his mother, Maxine Haws, of Hurricane, Utah; his brother, Mitch (Kerry) Haws, Thomas and Matthew Haws, and a sister, Tamara (Haws) Priggemeier, Jasmine and Tarah Priggemeier, his nephew and niece, Tyra Quin and Trey Quin, his Aunt Arlene Orton, his uncle Donny Ipson, many cousins, and the many friends who loved him.
A celebration of life will be conducted on Saturday, January 22, 2022 at 1 p.m. at St. Patrick's Catholic Church in Kemmerer, Wyoming. A luncheon will follow the services.
Ball Family Chapel of Kemmerer, has been entrusted to arrangements.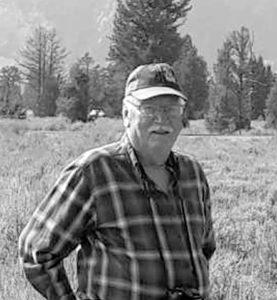 Ronald Chester Nelson, of Thayne, Wyoming, passed away on January 10, 2022. Ron was born in Holt, Minnesota on June 25, 1940, to Chester and Clara Nelson. After graduating Newfolden High School, Ron left Minnesota and joined the Air Force in Wichita, Kansas, with moves to Plattsburgh, New York and finally to Atwater, California, he was part of the Strategic Air Command.
He later moved with his first wife, Lenora (Rudlaff) Cuthbert, and 3 children to southwest Michigan after leaving the Air Force and worked for Heath Company/Zenith Data Systems/Group Bull in the engineering group as Engineering Director. Ron met Fran Skalski while both were at Heath Company and married in 1980. He then worked and later retired from Advanced Products as Manufacturing Director in 1997.
Ron never really retired, he and Fran owned a 45-acre farm in Eau Claire, Michigan where they raised over 250 Jacob sheep, llamas, sled dogs, and made lots of wine. He and Fran were active in dog sled races in Michigan from 1994 to when they moved to Thayne, Wyoming to enjoy the mountains and wide-open spaces. Ron was always busy and working on DIY projects. He was an avid wood worker. He could talk about any topic (plumbing, electrical, automotive, construction) and enjoyed helping friends and neighbors. He made a lot of friends through his life.
Ron was preceded in death by his parents, sisters Evelyn (Otto) Anderson, Doris (Avery) Lee, and brother-in-law Bill Helm.
Ron is survived by his wife, Francesca (Skalski) Nelson of Thayne, Wyoming, a sister Betty Helm, of Karlstad, Minnesota, and three children, Robert (Mara) Nelson of Collierville, Tennessee, Laura (Steve) Sager of DePere, Wisconsin, and Mark Nelson of Valencia, Pennsylvania. He also leaves behind eight grandchildren, four great grandchildren, and many nieces and nephews who will all miss him terribly.
A celebration of life will be held at the Schwab chapel in Thayne, Wyoming on January 24, 2022, at 11 a.m. A light lunch will be served at noon and burial with military honors will take place at 2 p.m. at the Thayne Cemetery. Memorials may be made in Ron's name to Lucky's Place no-kill shelter in Thayne.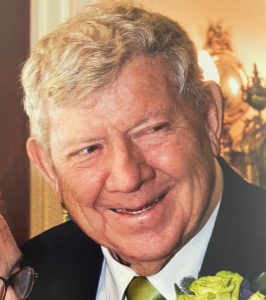 Syl McNinch, Jr. was born June 18th, 1930 in Bakersfield, California to his parents Syl and Mabel McNinch. He passed away in his sleep early Wednesday morning, January 12, 2022, at his home in Thayne, Wyoming surrounded by his family.
Syl grew up in Bakersfield, where he enjoyed playing sports and learned to play to the piano. After becoming an all-star varsity baseball player at Bakersfield High School, he accepted a scholarship to play baseball for the University of California at Berkeley. He graduated with a Bachelor's Degree in Political Science and was recognized as an NCAA All-American in Baseball. He was signed by the Boston Red Sox organization in 1951. That same year, he married his college sweetheart, Donna Lee Fair. He played semi-professional baseball until 1955 and then pursued a career in Federal Civil Service beginning with the United States Forest Service, followed by the U.S. Dept. of Agriculture, and finally working for 30 years with the National Science Foundation.
He finished his government service in 1985 having been the head of Programming and Budget. He received the Distinguished Civilian Service Award and the Meritorious Service Award. He was recognized for his service by then President Ronald Reagan, and invited twice to have private White House lunches with the President and First Lady.
He and his wife became converts of The Church of Jesus Christ of Latter-day Saints in 1963, and remained active in their faith their entire lives. They had four children together: Marilyn Lee (Skinner) Kasie Ann (Sorensen – Deceased 2017), Syl Shawn McNinch, Robert Jamison McNinch, and Laura Lynn (Keane). His wife, Donna, and daughter, Kasie, passed away in 2017.
He is survived by his four children, fifteen grandchildren, and thirty three great grandchildren.
Funeral services will be Saturday, January 15, at 1 p.m. at The Church of Jesus Christ of Latter-day Saints in Thayne, Wyoming.
Let us know what you think!
Tagged:
David S Clinger
Doyle J. Simpson
Jr.
Michael Douglas Haws
Ronald Chester Nelson
Syl McNinch