Independent Obituaries: January 23, 2019
The following obituaries appeared in the January 23, 2019 edition of the Star Valley Independent.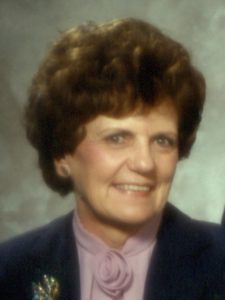 Elda Smith Allred Weber was born 16 November, 1923, to Wesley "N" Smith and Luilla Ranzenberg. She was the oldest of five children, with Nola (Robinson), LaDee , Carl and Norda (Tenney, Shepard) following as her siblings. She was raised in Fairview, Wyoming surrounded by family and many close friends. At the age of six years old, her Ranzenberg grandparents were both taken seriously ill. Her Grandmother died on January 15, 1930 with her Grandfather passing away the next day, January 16, 1930. Her mother, Luilla, died when Elda was 15 years old. She attended schools in Fairview and Afton, Wyoming. She participated in dance and always loved dancing throughout all her life. She graduated from Star Valley High School after which she worked as a telephone operator in Afton. She married Ronald E. Allred on August 7, 1942 in the Salt Lake Temple. Ron was previously married to Lorene Pead who had passed away. They had one daughter, Sherry (Luthi) who she helped raise from a young child. Ron and Elda's first child was Curtiss "R", born 7 June 1943 but from complications at birth passed away after approximately four hours. Other children born to them were Rauna Lynn (Del Bangerter) , McKell "W" (Glenae Draney), Holly (Larry Veigel), Vandi (Mike Hansen) and Valeri (Renn Hoopes). She helped in establishing a joyful, safe and happy childhood for her family, teaching them faith, obedience and the gospel of Jesus Christ. She served in many capacities in the Church of Jesus Christ of Latter-day Saints throughout her entire life. Ron and Elda served together for many years as Star Valley Stake dance directors where they visited each ward in the valley teaching dancing as an activity to youth and adults. She loved this calling and they made many friends and had such a fun time together.  She helped in supporting her family by working at the Star Valley Cheese factory making pies and CallAir/Aerotek. Her husband, Ron, passed away 1 November, 1975. She married Winslow B. Weber in 1987, and they served a mission together for the Church of Jesus Christ of Latter-day Saints in North Platte, Nebraska. Winslow died in 1999. Due to the mispronunciation of Grandma by a grandson who pronounced it PomPom, this nick-name stuck for all of her family and soon many friends and associates.  In September of 2018 she was admitted into the Star Valley Care Center where she received outstanding care and made eternal friends. She passed away the morning of January 14, 2019.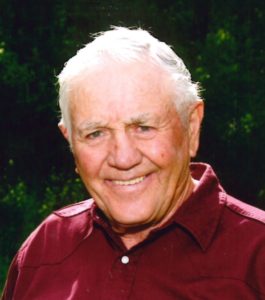 LaVall Edward Hirschi, age 82, passed away peacefully on January 14, 2019 surrounded by family. He died at EIRMC in Idaho Falls due to complications from a brain bleed. He was born July 25, 1936 in Montpelier, Idaho to Carl and Gladys Hirschi. LaVall grew up on the family ranch in Geneva, Idaho. He attended a two-room school house in Geneva and graduated from Montpelier High School 1954. He attended Brigham Young University and later graduated with a degree in Secondary Education from Utah State University in 1966. He served a mission for The Church of Jesus Christ of Latter-day Saints in the Central States Mission from March 1957-59. In 1959, he joined the Army Ready Reserve and served his country for six years. LaVall met his eternal companion, Nita Cheney, on a blind date in 1960. They were married in the Idaho Falls Temple on June 2, 1961. In 1966, they moved to Star Valley, Wyoming and he began teaching Social Studies at the high school. LaVall and Nita bought a farm in Grover where they raised their family—three daughters and four sons. He continued to work with his dad on the ranch in Geneva and later purchased the land. He loved his wife and family. He believed in hard work and served in a variety of positions in the community and Church, including 12 years as a temple worker. He also enjoyed hunting and fishing and spending time with his children and grandchildren. He is survived by his wife Nita; children Kerry (Garry) Bennett, Becky (Dave) Rasmuson, Rick (Suzette) Hirschi, Heather (Randy) Thompson, Wade (Erin) Hirschi, Heath (Bettijo) Hirschi and Kyle (Laura) Hirschi; 34 grandchildren, 15 great-grandchildren; and his brother Sherwood (Carol) Hirschi. Funeral services were held Friday, January 18 at the Grover Church of Jesus Christ of Latter-day Saints.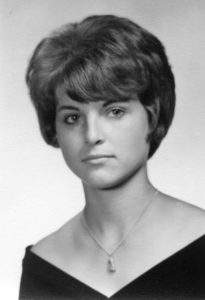 Nancy Call Fennern, age 72, passed away peacefully at home on Sunday, January 13, 2019 in Hemet, Calif. She was born October 5, 1946 in Afton to Stayner and Reita (Leavitt) Call. She was a 1965 graduate of Star Valley High School, studied music at BYU and psychology at Boise State University. Nancy retired after 20 years with the Utah State Fish and Wildlife Department.
She married Gordon Greg Watson in 1972 (later divorced). Married David (Dave) Michael Fennern in 1979. She was a loving mother and dear daughter and sister to her parents and siblings. She was a unique individual who marched to her own drum and a talented and savvy musician. She had an appreciation for non-traditional values with thoughts of her own. Her outside-the-box perspective was respected and appreciated by all who knew her.  She was preceded in death by her late husband, Dave Fennern, her father and mother, Stayner W. Call and Reita L.
She is survived by her daughter, Tysa Fennern of Oceanside, California, who loved and cared for her. She is also survived by her nine brothers and sisters; Michel L Call, Salt Lake City, Utah, Cara (Call) Clark, of Hayden Lake, Idaho, Kevin L Call, of Huntsville, Alabama, David L Call, of Cheyenne, Wyoming, Justin L Call, of Leavenworth, Kansas, Freida (Call) Garrett, of Miami, Florida, Freya (Call) Turner, of Kanosh, Utah, Ethan L Call, of Rawlins, Wyoming, Alyssa (Call) Owens, of Orem, Utah and many nieces, nephews and cousins.  At Nancy's request, no public services will be held.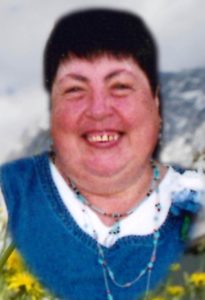 YoLonda Ann Hardman-Eggleston was born in Myton, Utah on July 4, 1943 to John and Mable Hardman.  She was the youngest of 10 children. She grew up in Salt Lake City, Utah.
She worked at Quality Linen. She served as primary teacher, nursery leader, and visiting teacher in The Church of Jesus Christ of Latter-day Saints.  She married Carl Orson Eggleston on May 15, 1970.
They were sealed in the Salt Lake City Temple May 15, 1975. They raised their children in Cokeville, Wyoming. She raised six children; Joe (Anette), Emma (JR), Matt (Genee), Carla (Justin), Carl John (Connie), and Jodie (Reggie). They have 18 grandchildren and nine great-grandchildren. They retired in Freedom, Wyoming. She enjoyed being with family, especially her children, grandchildren, and great-grandchildren.
She liked reading, watching TV, and playing board games.  She is survived by her husband Carl, five children; Joe, Matt, Carla, Carl John, and Jodie; two sisters, and two brothers.  She passed away peacefully on Jan 14, 2019, surrounded by her family.  Services were held January 19, 2019 in the Freedom Ward Chapel of The Church of Jesus Christ of Latter-day Saints.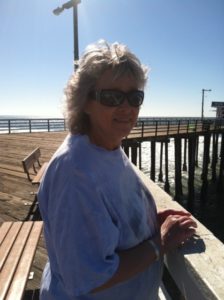 Brenda Sue Harmon passed away on January 17, 2019.  She was born in Taft, California on July 14, 1961. She was the daughter of Mel and Sue Waddle.
Brenda was raised in Taft, California until she met and married her husband Val Harmon and moved to Afton, Wyoming.
She is survived by her husband, Val, her mother Sue Waddle, her step-father Ray Hyde, her daughter Suzanne White (Tommy), three grandchildren, her brother Will (Kathy) Waddle of Idaho Falls, many uncles, one aunt, and lots of cousins, nieces and nephews.
Graveside services will be held on July 14, 2019 in Fairview.
Tagged:
Brenda Sue Harmon
Elda Smith Allred Weber
LaVall Edward Hirschi
Nancy Call Fennern
YoLonda Ann Hardman-Eggleston