Independent Obituaries: January 27, 2021
The following obituaries appeared in the January 27, 2021 edition of the Star Valley Independent.
For more area obituaries, please visit Schwab Mortuary.
For more resources including headstones, please visit the Star Valley Historical Society.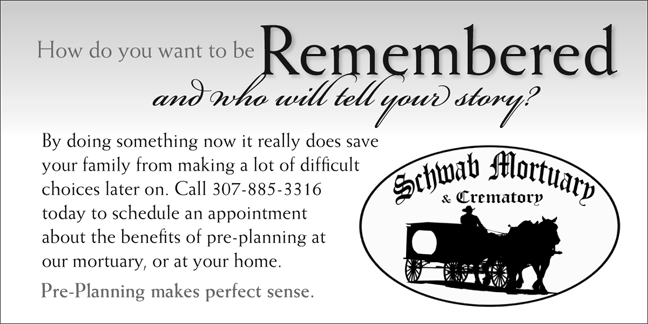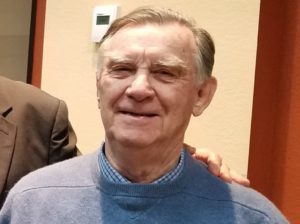 Thomas "Tom" E. Hensel, 85, of Star Valley Ranch, Wyoming and Tucson, Arizona, peacefully entered into eternal life after a short battle with cancer, on January 16, 2021 in Tucson. He was a loving husband of sixty-one years to Elaine (Milhon) Hensel. Tom was born in South Bend, Indiana to Harold and Clara (Turczynski) Hensel.
A graduate of Purdue University and University of Notre Dame in Aerospace Engineering, Tom's career spanned forty years from Bendix to various divisions of United Technologies in Connecticut, before retiring from Sikorsky Helicopter. A favorite highlight of his career was his involvement with the LEM development for the Apollo missions. Ever the engineer, he could fix anything.
Tom obtained his pilot's license and for many years, enjoyed his love of aviation with his Stinson, exploring New England and Wyoming.
His life-long passion for cars, especially Porsches, included racing his 356 Cabriolet at Limerock Raceway.
Tom also loved to travel with his family. Vacations included Germany, Ireland, China, Bali, Algiers, Egypt, France, Italy, Spain and Norway.
A long-time resident of Glastonbury, Connecticut, Tom was a founding member of St. Dunstan's Roman Catholic parish. Devout, honest and humble, he was a man of absolute integrity with an amazing wit and sense of humor.
In addition to his wife, he is survived by his daughter, Judy; son, Jonathan; granddaughter, Annaliese; sister-in-law, Jane; nephews, Mark and Chris; niece, Diane; special cousin, Bill Goshert, along with numerous cousins; longtime friend, Ernie Willson and a multitude of friends; and his beloved dachshund, Mercedes.
In addition to his parents, he was preceded in death by his brother, Richard and nephew, Stephen.
Burial will be private, with a memorial to be held at a later date.

Tagged:
Star Valley Wyoming obituaries
Thomas "Tom" E. Hensel
Wyoming obituaries