Independent Obituaries: January 29, 2020
The following obituaries appeared in the January 29, 2020 edition of the Star Valley Independent.
For more area obituaries, please visit Schwab Mortuary.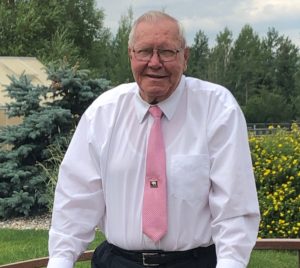 On the beautiful, crisp, Star Valley morning, of January 24, 2020, in his home that he described "as his little piece of heaven on earth", Budd Rich, our Dad, friend, and hero peacefully graduated from his earthly probation with honors, to be reunited with his angel wife Jean. At his side was his favorite nurse and his family. Also anxiously awaiting his arrival above were his sons Steve and Todd, his daughter Lisa; Son-in-law Kim, and Grandchildren Shane, Wesley, and Camila. His parent Elmo and Bertie, his brothers, Glen (Norma), Dean (Pat, Kitty), Rex, twin brother Bob, and sister Ruby (Glen); and life time friends Norm, Pete, LeRoyce, & Lamont. Dad was born November 12, 1931, in Afton, Wyoming. He graduated from Star Valley High School 1950, where he led the Braves basketball team, with his cousin, Lyle (the Rich brothers) to many championships.He loved the game and was an avid sports enthusiast. After high school he continued to play church ball, and played on a senior olympic team. He was recruited to play for Ricks College, but chose to marry our mother instead. He remained SVHS's most dedicated fan until his passing, and now has the best seat in the house. He married his loving wife Lora Jean Walton, in the Logan temple November 1, 1950. To their union were born seven children Tanna, Steve, Jewel, Crystal, Todd, Jody, and Lisa. From this union their posterity has grown to a five generation total of 162, and growing.
In 1955 he moved his family to Utah in pursuit of a trade in which he could support them well. He attending Salt Lake Community College's Plumbing Trade program, and apprenticed for Herb Towers Plumbing. He worked as a plumbing contractor for over 45 yrs. Owed and operated Budd Rich Plumbing in Utah. During his time there he served on the West Valley Planning and Zoning Commission, and Home Builders Associations. Retired and sold his business in 1996 allowing him to return home to his beloved Star Valley. Dad's love of God was matched only by his love of family. His life was dedicated to serving both. His life was blessed by service in the Stake Presidency in Granger, Utah, 14 yrs as a bishop, temple worker, and missions culminating with his mission with mom to Johannesburg, South Africa. One of his most loved opportunities was his long time associating with Conn and Del, as they mentored, taught, and trained numerous scouts. He is survived be his children Tanna Williford (Dave); Crystal Burgess (Randy); Jewel Smith; Jody Rich (Mandy); daughter-in-law Dorlene Rich; 31 grandchildren, 71 great-grandchildren, and 11 great-great grandchildren; sister Ruth Clark, brothers-in-law Darrel Walton, Allen Walton (Jana) and sister-in-law Ellen Moyes (Lew).
"I have fought a good fight, I have finished my course, I have kept the faith." 2 Timothy 4:7.
Funeral services will be held Saturday February 1, 2020 at 1200 in the Salt River Ward of The Church of Jesus Christ of Latter-day Saints. A viewing will be held prior to service from 10-11:45 a.m., with a night viewing at Schwab Mortuary Friday January 31, from 6-8 p.m.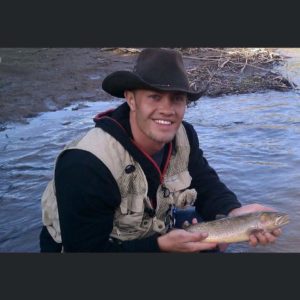 James Dover Merritt, born November 19, 1983 passed peacefully in his sleep of natural causes at home in South Salt Lake, Wednesday, January 22, 2020.  James was a charismatic go-getter that put his whole heart into all he did. He grew up in Star Valley Wyoming, graduated from Star Valley High School and achieved the level of Eagle Scout with his crowning project of building a bridge at Star Valley High School which still stands today. He was an avid fisherman, basketball player, golf team member, musician, and student. After graduating highschool he attended Utah State University and Idaho State University majoring in Medical Lab Science. He was married in the Salt Lake City temple to Kelli (Maynard) Merritt of Pocatello, Idaho, they had two beautiful children together, Ayden and Sienna Merritt whom he thought about daily. In recent years he worked in skilled trades and met the love of his life, Sara Hale.
James was the youngest son of Wayne and Karen Merritt of Afton, Star Valley, Wyoming. His surviving family include his children, Ayden and Sienna Merritt, siblings, Joe Merritt (Kellee), Melissa Mizner (Curtis), Laura Toone (Michael), Julie Tuft (Austin). Nine nieces and nephews, his fiance Sara Hale (of Salt Lake City, Utah), and many aunts, uncles, and cousins.
Funeral Services will be under the direction of Schwab Mortuary. The services will be Wednesday, January 29, at the Meeting House of The Church of Jesus Christ of Latter-day Saints located at 125 W. 600 N. Logan, Utah. A viewing from 11 a.m.-12:30 p.m. Funeral service from 1-2 p.m. Interment will be in the Logan Cemetery at approximately 2:30 p.m.
Memories and comments can be left with the Schwab Mortuary: www.schwabmortuary.com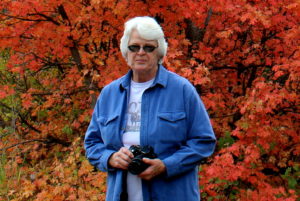 Judith (Judy) Ann Young Toland Erickson left us for her next adventure on Sunday, January 26, 2020. Judy was born June 7, 1940 at home in Osmond, Wyoming. She was the first of three daughters. She spent the majority of her first six years of life up Greys River. The first two years were at the Deadman Ranch and then her folks purchased the Box Y Ranch.She graduated from Star Valley High School in May 1958. She married Eugene J. Toland on May 24, 1958 in the Afton 2nd/3rd Ward church. To this union came: Judene, Sandy Sue and Blair E. They spent their married lives in Afton, Vernal, Utah, Kanarraville, Utah, Challis, Idaho, Pinedale, Wyoming and finally returned to Star Valley in 1992.
She had many jobs in her lifetime: soda jerk in high school, homemaker, mom, lunch lady (cook), bank accounting, had her own clearing service, owned a second hand store. Then after returning to Star Valley, she helped manage her sister's (Retta) craft store, the Star Valley Drug, then went back to school at Bridgeland in Logan, Utah and the age of 57. She then went to work at the Salt River Senior Center in 1998 until she retired at 75 (2015). She also took over the treasurer's position with the Star Valley Historical Society for 13 years. This was after her mom, Ila did the job for 13 years. She married Verd Erickson on February 14, 2005 at the Senior Center. She was preceeded in death by her parents, four brothers and one great-grandson. She is survived by her sisters: Sue Walker and Retta (Crit) Dory, her children: Judene (David) Hale, Sandy (Woody) Toland Holman, Blair Toland and daughter-in-law Cheryl (Frank) Dickerson, six grandchildren, three great grandchildren and numerous neices and nephews.
Funeral Services will be held on Friday, January 31, 2020 at 1 p.m. in the Afton 4th Ward Chapel. A visitation will be held from 11:30 a.m.-12:45 p.m. prior to the service at the church.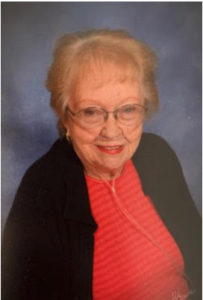 Elizabeth Beck, 91, of Churdan, Iowa died January 1, 2020 at the Greene County Medical Center in Jefferson, Iowa, with her family by her side. The family hosted a memorial visitation for relatives and friends on January 6, 2020 at the First Baptist Church in Churdan, Iowa. Family and friends were invited to come and go from 9-11:00 a.m. Elizabeth Beck will be laid to rest beside her husband at the Iowa Veteran's Cemetery in Adel, Iowa at 12:30 p.m.  Elizabeth (Liz) was born December 29, 1928, in El Cajon, California to Harry and Clara Brooks as their first child. Harry and Clara later welcomed twins, Joseph (Joe) and Josephine (Josie), and soon after their youngest, Dorothy.  Liz spent her childhood with her siblings in El Cajon, enjoying her time playing sports with Joe and the boys. Living on the farm, the family all had their roles to make ends meet. Her father worked for San Diego Gas and Electric and her mother was a school teacher. Liz spent her younger days going to school, cleaning houses, and canning with her mother and sisters. Liz met her childhood best friend, Arlene, in 8th grade; the two of them were as wild as can be. Their time together consisted of riding all of the carnival rides, hanging at the beach, and chasing all the boys.  Liz took her first job at the local photography studio at age 15. Here she met the love of her life, Elmer Beck, in the spring of 1947. Elmer took a job at the same studio following his return from World War II. Liz and Elmer married at the First Baptist Church in El Cajon on January 30, 1948. Liz and Elmer moved Canoga Park in the San Fernando Valley, California. Here they established their roots and started their family. Adopting their daughters, Elizabeth (Beth) in 1958 and Lori in 1961, this completed their family of four. Liz said the best part of raising her family was the togetherness it blossomed with so many people in her life.  Liz's greatest accomplishment in her life was her 50 years of volunteering service, claiming her fame as "World's Greatest Volunteer".
Liz is survived by her sister Josie Hayes (Jerry); daughters, Beth Gerwulf and Lori Gannon; grandchildren, Brittney Ahrens (Matthew), Andrew Barden (Lindsay), Brooke Mallory (Andrew), Brianne Gerwulf, Autumn Gannon, and JJ Gannon; great grandchildren, Hudson Ahrens, Harper Ahrens, Lucy Ahrens, Ellis Ahrens, Declan Barden, Cohen Barden, Isabelle Mallory, Olivia Mallory, and Lauren Mallory. Liz was looking forward to welcoming two new grandchildren in May (Ahrens) and June (Barden).
Liz was preceded in death by her husband Elmer Beck; siblings: Joseph Brooks and Dorothy Uehling; son-in-law, John Gannon, and great grandchildren: twins, Charlie and Noah Ahrens and Baby Barden.
In lieu of flowers, memorial contributions may be made to Star Valley Health Foundation, 901 Adams St., Afton, Wyoming 83110.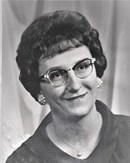 Sharon Mae Walker died peacefully on January 15, 2020 in St. George, Utah with family by her side.
Sharon was born January 20, 1940 in Afton, Wyoming to Walter P. Walker and Grace D. Izatt Walker. She spent her childhood in Afton, and truly loved the beauty of the area. She served a mission for The Church of Jesus Christ of Latter-day Saints in Chicago and then moved to Utah. She lived in Centerville, Utah and worked for Questar Corporation until she retired at age 56. She then gave up the cold weather and moved to sunny St. George to share a home with her sister Lennis. She always talked of the many joys and fond memories of living with her sister.
In the truest sense, Sharon was a maverick of her generation. She was a professional woman who provided for herself and remained independent her entire life. She knew her own mind and was never afraid to speak it. And yet, as a true stateswoman she respected differing points of view and remained nonjudgmental if you disagreed. She followed her heart and lived her life unapologetically and with gusto. She was also silly and fun. She was always up to trying new things and was on trend with all the latest and greatest gadgets. Those who knew her deeply respected her and looked to her for advice and comfort. She was a paradigm of grace, wisdom, and confidence. Her greatest love was her family. She loved them fiercely and loyally. If you were lucky enough to be her friend, you were also included in the family.
Sharon was preceded in death by her parents, brothers: Jack, Darrell, Larry, Phares, and Kem; sisters: Betty and Lennis. What a great and wonderful reunion she is having with them.
She is survived by many nieces, nephews and their families. She was like a second mother to many of us. Those left behind are broken hearted at her passing. You will be missed Dear One.
A celebration of Sharon's life was held on Saturday January 25, 2020 at 1:00 p.m. at Schwab Mortuary in Afton, Wyoming, 44 East 4th Avenue. Interment was at the Afton Cemetery.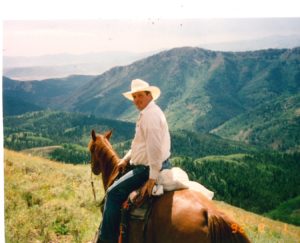 R. Vance Bagley was born October 30, 1954 in Fairview, Wyoming, to loving parents Lorain and Geraldine Bagley. He passed away on January 24, 2020, at the age of 65 in Afton, Wyoming.
Vance lived his whole life in Fairview, Wyoming. He was the fifth of six children, and spent his childhood helping on the family ranch on Crow Creek. He spent many hours muddying the water of Crow Creek fishing and swimming. He was on a horse as soon as his legs were long enough to straddle one. When he was still quite young, he commented to his Grandma Ranzenberg, "Gloria, thinks she's smart cause she can write from 1 to 50, but she can't ride a horse without a bridle." Obviously, he could.
He attended elementary school in Osmond. While at Star Valley High School, he played basketball and even played in a state championship game. Vance remained friends with these teammates and school buddies his entire life. As a teenager, he worked in the hunting camps with his mom and dad for quite a few years. He graduated from Star Valley High School and seminary in 1974.
Vance married his first wife, Cindy Taylor, in June of 1974. They had three daughters: Christy, Kacee, and Jenna. They built a home on Crow Creek, and he worked for Ray Hall on the Box Ranch and cut meat for Layle Nield at Nield's Market. Later, they divorced.  He then married Barbara Lee in December of 1985, and they had two daughters, Marianne and Rebecca. They lived on the Box Ranch for several years where the girls enjoyed a wonderful childhood that included memories with their three older sisters. But this marriage also ended. When the Box Ranch sold, Vance worked odd jobs as a ranch hand and for Everett Peterson and the Madsens on the Wagon Train and hunting camps in the Jackson area. He loved meeting people from all over the world while he worked these jobs. In fact, Vance met his next wife, Karen Wunderlich while working on Wagon Train in 2000. About this time he went to work for West Hills Ranch in Fairview. Vance and Karen were married for five years. He then married Angie Elder and welcomed her five children into his family. But they too divorced.  He was single at the time of his death.
Adding to his ranching jobs, Vance went to work for Brent Stewart. He traveled to Nevada for the winter to help with the ranching responsibilities there, and would return to the Valley to fence and care for the Stewart cattle up Crow Creek and in Wayan, Idaho. Many happy memories were made fencing and working cattle with Brent. He loved to invite visitors to come over to Wayan where he entertained them with his cooking and stories. Vance enjoyed adding to his home away from home at Wayan—installing a shower, running water to his "sink", an outdoor kitchen area, etc. Some joked that he spent more time with his projects than with the cows. When Hank, Vance's son-in-law, took over the fencing job, it took five buckets of staples instead of Vance's one to do the spring fencing. Vance struggled with diabetes most of his adult life. The last few years were especially hard as more health issues complicated his life. It got to the point that he could no longer do the thing he loved—be a cowboy. He was in and out of hospitals a lot. A good portion of his last year was spent in a rehabilitation center in Bountiful, Utah for respiratory problems. However, his last few months were at home on Crow Creek where he enjoyed visits from friends and family. Vance was an active member of The Church of Jesus Christ of Latter-day Saints.
He was proceeded in death by his parents, Lorain and Geraldine Bagley; brother-in law Kim Titensor (Cindy) and sister-in-law Linda Bagley (Darnell).
He is survived by his siblings: Darnell of Evanston; Kdell (Cheryl) of Fairview; Shauna (Ronny) Hyde of Auburn; Cindy Titensor of Evanston; and Lanae (Blake) Jacobson of Irwin, Idaho. Also surviving him are his five daughters: Christy (Scott) Johnson of Tennessee, Kacee Bagley (Brie Quigley) of Colorado, Jenna (Ben) Hull of Nevada, Marianne (Hank) Kerr of Fairview, and Rebecca Bagley of Afton, seven grandsons and two granddaughters.
Funeral services will be held at 10 a.m. on Friday, January 31, 2020, at the Salt River/Fairview Chapel. Friends may visit with the family on Thursday evening from 6:00 to 8:00 p.m. at the Schwab Mortuary in Afton and prior to the services. Vance will be will be buried in the Fairview Cemetery.
Tagged:
Budd Rich
Elizabeth Beck
James Dover Merritt
Judith (Judy) Ann Young Toland Erickson
R. Vance Bagley
Sharon Mae Walker