Independent Obituaries: July 11, 2018
The following obituaries appeared in the July 11, 2018 edition of the Star Valley Independent.
For more local obituaries, please visit Schwab Mortuary.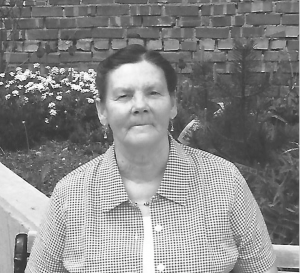 Ella Ann (Johnson) Spencer, 80, of Afton, passed away on July 1, 2018 with family and friends by her side. She was born on June 23, 1938 in Smoot to Orson and Cora Johnson. She was the fifth of six children. She was raised in the Smoot area. Ella Ann grew up as a farm girl, where she spent most of her time outdoors doing her favorite things, which were; riding horses and helping her dad on the farm. As a child, she attended schools in Smoot and later graduated from Star Valley High School. After graduation, Ella Ann attended LDS Business College in Salt Lake City. Later on, while working in Utah, she met her eternal sweetheart, Kurt Spencer. They were married on September 8, 1961 in the Salt Lake LDS Temple.  Ella Ann tirelessly worked many jobs to help put Kurt through school at Utah State University. Upon completing his degrees, they lived one year in Thermopolis, WY. Then, they finally settled in Star Valley, where Kurt taught school and Ella Ann began her career at the Star Valley State Bank, where she worked for many years. Ella Ann's greatest love in life was her family. She was truly happy doing anything with Kurt, her boys, Mike and Tod, and her daughter-in-law, Karla. She especially loved to travel and discover new places and things. Ella Ann was a great lover of horses. She enjoyed raising them, riding them, and racing them. It was always a very special day to be with her family at the horse races where she could watch her Quarter horses and Thoroughbreds run. Ella Ann was a faithful, lifelong member of the Church of Jesus Christ of Latter-Day Saints. She was also a great example of generosity and kindness.  She enjoyed playing church volleyball and city volleyball, where her teams won several championships. Later on in life, she enjoyed taking long walks with family and friends. Ella Ann is survived by her sons, Mike Spencer, and Tod (Karla) Spencer, two sisters, Shurma (Monte) Merritt, and Marie (Burdette) Kearl, grandchildren, Andrew (Juli) Stevens, Nathan (Cindy) Stevens, Suzanna (Jesse) Snedden, Ben (Melissa) Stevens, Daniel (Heather) Stevens and Molly (Nick) Anderson, 18 great grandchildren, and eight great great grandchildren. She was preceded in death by her mother and father, her husband, Kurt, sisters, Venna (Dick) Kennington, Raeona (LaDee) Smith, a brother, L A (Atha) Johnson, and a grandson, Tony Stevens. Mama Ella Ann, we will miss you greatly, but our tender memories and thoughts of your love and compassion will remain with us. You will always be in our hearts.  Viewing at Schwab Mortuary, Friday, July 13 from 6-8:00 p.m. Viewing at Star Valley LDS Tabernacle, Saturday morning from 11:30 a.m.-12:45 p.m. Funeral Services at Star Valley LDS Tabernacle, Saturday afternoon, beginning at 1 p.m. The family would like to express their deepest gratitude, appreciation and thanks to the staff and caregivers at Heritage Home in Rexburg, ID for their compassion, love and unfailing care, which was given to our mom.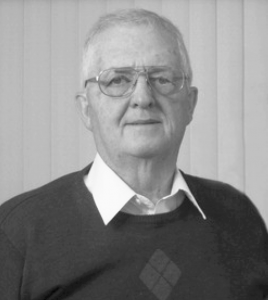 James Peterson Crook, 87, of Iona, passed away July 3, 2018, at his home. He was under the care of his loving family and Aspen Home Health & Hospice. Jim was born May 23, 1931, in Smoot, Wyoming, to Rulon James "Hemi" Crook and Rula Jannett Peterson Crook. He grew up and attended schools in Smoot and graduated from Star Valley High School. He also attended Brigham Young University in Provo, Utah, where he received a Master's Degree in Child Development and Family Relations. He served an LDS mission to New Zealand from 1950-1953. On November 20, 1953, he married Verla J. Hokanson in the Idaho Falls LDS Temple. They were blessed with twelve children, Leanna, Terena, Merodene, Jay R., Scott, Shereen, Colleen, Nolin, Val, James, Becky and Jan. Jim and Verla made their home in Iona, Idaho, where Jim worked as a Seminary teacher for 34 years. An active member of The Church of Jesus Christ of Latter-day Saints, he served in various callings throughout the church, including: high councilman, counselor in a Bishopric, Bishop, Patriarch, Home Teacher, and Temple worker. He enjoyed family history and indexing. After Jim's retirement, he and Verla served a mission to New Zealand from 1995-1996. He was a life-long learner and enjoyed reading, specifically the Book of Mormon. He loved participating in and watching sports, working with his hands, and spending time with his family. Jim was a farmer at heart, and with his wife, Verla, raised twelve children. He leaves a wonderful legacy for his posterity. Jim is survived by his loving wife of 64 years, Verla Crook of Iona, Idaho; daughter, Leanna (William) Winder of Iona, Idaho; daughter, Terena Crook of Iona, Idaho; daughter, Merodene (Bruce) Case of Iona, Idaho; son, Jay R. (Bonnie) Crook of Centerville, Utah; son, Scott (Janice) Crook of Bremerton, Wash.; daughter, Shereen (Brent) Dial of Shelley, Idaho; daughter, Colleen (Alan) Lambright of Mantua, Utah; son, Nolin (Julie) Crook of Brigham City, Utah; son, Val (Janet) Crook of Lyman, Wyo.; son, James (Lauren) Crook of Gilbert, Ariz.; daughter, Becky Crook of Layton, Utah; daughter, Jan (Brian) Bartschi of West Haven, Utah; sister, Ened Crossley of Smoot, Wyo.; 36 grandchildren and 38 great grandchildren. He was preceded in death by his parents, Rulon and Rula Crook; sisters, Cleta Crook and Vonda Bateson; and grandson, Jacob Case.
Funeral Services were held at 11:00 a.m. Saturday, July 7, 2018, at the Iona LDS 12th Ward, 5169 E. Denning, with his son, Bishop James H. Crook officiating. The family visited with friends Friday from 5:30-7:30 p.m. at Wood Funeral Home East Side, 963 S. Ammon Road, and Saturday from 10-10:45 a.m. prior to services at the church. Burial was in the Iona Cemetery. Born: May 23, 1931 Place of Birth: Smoot, Wyo. Death: July 3, 2018 Place of Death: Iona, Idaho. Occupation: Seminary Teacher.
Erna J. Deutz, age 80 of Grafton, N.D. passed away on Saturday, June 30, 2018 at the Altru Hospital of Grand Forks, N.D. Funeral services were held Friday, July 6, 2018 at 2 p.m. at the Bethel Free Lutheran Church, Grafton, N.D. Visitation was Friday from 12:30 until the time of the service at the church. Internment at Memorial Park Cemetery in Park River, N.D. An online guest book is available at: www.tollefsonfuneralhome.com
Tagged:
Ella Ann (Johnson) Spencer
Erna J. Deutz
James Peterson Crook
Star Valley Wyoming obituaries
Wyoming obituaries