Independent Obituaries: July 15, 2020
The following obituaries appeared in the July 15, 2020 edition of the Star Valley Independent.
For more area obituaries please visit Schwab Mortuary online.
Another resource is the Star Valley Historical Society which has compiled both obits and headstones over a long period of time.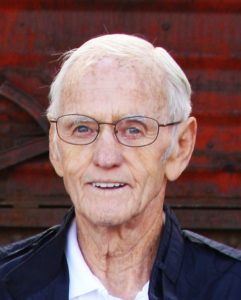 Dale Richard Johns "D.R. or Tom", age 91, died of natural causes on June 21, 2020, at his home in Sun City, Arizona surrounded by his wife and children.
Dale is survived by his loving wife, Jean Lavoy Hoopes Johns; and sister, Genevieve Johns Allred; his children, Russell Johns, Melanie Johns Eason, William "Glen" Johns, Sheila Johns Martinez (Danny), and Mary Susko Allison (David); and his grandchildren, Tobi Wilson (Marcus), Devan Isom, Austin Wilson, Logan Johns, Caylie Phelts, Corbin Phelts, Cameron Phelts, Nicholas Martinez, Miranda Martinez Olveda (Homer), Jaime Martinez and Barrett Allison; as well as 14 great-grandchildren and eight great-great-grandchildren.
He was preceded in death by his three daughters, baby girl Johns, Shellie Johns, and Jill Johns Price; his grandson, Parker Nye Johns; and his siblings, Udell Johns, Beulah Croft, Roland Johns, Thea Murdock Clark, Gayle Collier, Jack Johns, Earl Johns, and Ivan Johns.
Dale was born on July 17, 1928, in Star Valley, Wyoming, to the parents William and Vivian Staley Johns. He graduated from Star Valley High School in 1947. He served in the Army where he was stationed in Korea. Dale and Jean moved to Moran Wyoming shortly after getting married, where Dale worked as a Heavy Equipment Operator. They then moved to Clearfield, Utah where Dale started his career in Construction, later accepting a position as a General Superintendent over Commercial Construction with J. Ron Stacey Engineering and Construction, where he worked for more than 25 years before retiring.
Dale was a great family man, a loving father, and a wonderful husband. He married Jean Lavoy Hoopes on June 6, 1954, in Fairview, Wyoming. Dale and Jean were later sealed in the Temple and the couple had seven children together, including a full-term baby girl, who was stillborn. Dale and Jean opened their home to many other kids providing their unconditional love and support.
Dale was a hardworking man with an unparalleled work ethic who was always willing to lend a hand to his family, friends, neighbors, and even complete strangers. He enjoyed working, traveling, and spending time with his family. He built several of our family homes including his dream home in Layton, Utah. He taught his kids and grandkids how to work with their hands helping them with many home projects of their own.
When Dale and Jean retired, they sold their home and traveled the nation chasing the sun on new highways always seeking a new adventure. Dad never wanted to take the same road twice. Their travels always included visiting family, friends, and new friends they met along the way.
His family and friends will always remember him as a person of integrity. Dad was a straight shooter; you could always count on the truth unless he was pulling your leg; which he did quite often. He had the Johns gene of relentless teasing and joking. He enjoyed having a good time with love and laughter in the room.
He also gave the best hugs! We will miss his craftsmanship, map reading, teasing, cake dunking, and the list goes on, but most of all his hugs, kisses and I love you's.
A celebration of life will be held at on Saturday, July 18, 2020 from 1-4 p.m. at the Union Grill, 315 24th St. in Ogden, Utah All are welcome to attend and celebrate Dale's life.
In lieu of flowers, the family would like to support Suicide Awareness if you would like to make a donation.
Condolences may be shared at: www.lindquistmortuary.com.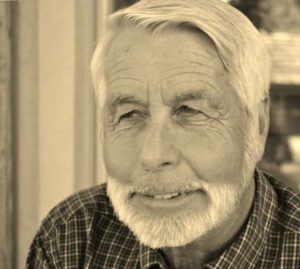 Don Hill, 74, passed away unexpectedly in his home on July 7, 2020.
Don was born September 20, 1945 to long time Alpine residents Zola Johnson and Archie Hill. Don spent his early life on the banks of the Snake River, later the shores of Palisades Lake. He graduated from SVHS in 1964, and joined the USAF in 1965. He was discharged in 1971 having completed a 13-month tour in Vietnam. Don's war stories were not like many others. His always ended with everyone laughing. We either heard about him shooting monkeys out of trees or using his rifle as a pry bar. We are pretty sure he did the entire tour with no weapon.
When he returned home, he joined William G. Miller Construction. During his time with Miller Construction he met and married the love of his life MaryAnn Galt in Missoula, Montana in 1972. In 1973 he joined Continental Construction on the North slope of Alaska. For many years this was where he worked all winter. In 1977 the family relocated to Thayne, Wyoming and he began summer employment with J.P Robinson, a life long friend.
Later years found him logging with Crit Dory, another dear friend. Then over the road truck driving for Fred and Francis with CBS. When Don and CBS ended at the same time Don attempted retirement.
Realizing he was going to have to learn to vacuum, run the dishwasher, and sweep he approached Kevin Kilroy for a trade he understood. Kevin was sympathetic and Don worked for Kilroy along side a crew that included Kit Long and Les Penfeild, until the day he died.
He was proceeded in death by his parents, sister Carol, and nephew Curtis.
He is survived by his wife of 48 years MaryAnn, brothers Glayde (Kayleen), Vern (Peggy). sons Tyson (Tanya) of WSS, Montana, Wylie (Amber) of Alpine, daughter Brynn (Teddy) and his seven beloved grandchildren: Korey, Justyce, Paul, John, Liam ("Chaos"), Alice and Cali.Three aunts and many nieces and nephews also survive him. His puppies Eddy, Scout and Ellie will miss treat time with Papa.
There will be a celebration of life at a later date. The family is very COVID aware and will schedule a time when it is safe.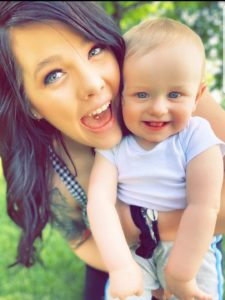 Kayla Krystine Carlson, is a 25-year-old, mother of 11 month old Cydon and companion of Colton Wright. Kayla passed away unexpectedly in her parents home on July 7, 2020.
She is survived by her parents Brandon and Kathryn Carlson, five sisters; Madison Carlson, Alyssa Jones, Rebecka Carlson, Mckenzie Carlson, Natalie Carlson, her niece Paisley Carlson, and brother-in-law Whitman Jones. Along with all those whom had the pleasure of knowing her.
Kayla was born in Phoenix, Arizona; raised in Glendale, Arizona; moved to Afton, Wyoming with her family in 2011, and was residing in Logan, Utah with Colton and Cydon.
Kayla graduated from Star Valley High school with her CNA certificate, she was employed as a medical assistant at the Sterling Urgent Care and just completed her certification in phlebotomy.
Kayla has kept her friends and family close her entire life. She genuinely had a relationship with everyone she met and never let anyone slip away from her grasp. Kayla had the biggest heart and was consistently giving it away to anyone in need. She will be missed by many.
A viewing will be held on Wednesday, July 15, 2020 from 4– 8 p.m. at Schwab Mortuary. Services will be announced at a later time.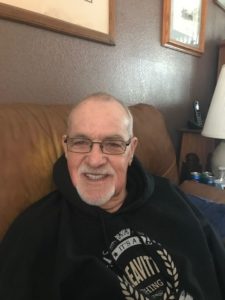 Kirk N. Leavitt was born on April 27, 1937 and passed away peacefully at home on June 1, 2020 in Citrus Heights, California. He was preceded in death by his father and mother Ira and Genevieve Leavitt, his brothers Von, Rex, Brent and his sister Gennell, his first wife Marilyn, his second wife Carol and his sons Michael and Daniel Leavitt. He is survived by loving and devoted wife Nancy of 47 years, and children Tamara Barrett, Lori Leavitt, Jennifer (Fred) Jefferson, Jason (Kelsey) Leavitt and Meegan Meras. 12 grandchildren and 2 great grandchildren.
Kirk was raised in Afton, Wyoming. He went to elementary school and to Star Valley High school. He played football and basketball which he was extremely talented at. He went to college in Casper,Wyoming. He married his high school sweetheart Marilyn. They had a son Michael but they divorced two years later.
He moved to southern California in 1958 and went to work for Sav-on drugs. He married again in 1960 to his second wife Carol. They were married for 10 years and had four children Tamara, Lori, Daniel and Jennifer. They divorced in 1970. In November of 1971 he met Nancy Makely and they were married on August 4, 1973. They had two children Jason Kirk and Meegan Michelle Leavitt.
Kirk was very active with Little League baseball where he coached his son Jason and went on to win many championships. They were also very active in the Indian Guides for many years. He and Jason were in the Blackfoot tribe. It was an extremely happy and rewarding experience.
They lived in Southern California until 2003 when they moved to Northern California and purchased a home in Citrus Heights. Kirk and Nancy also purchased a home in Afton which they intended to retire but that didn't work out.
They traveled to Wyoming almost every year to visit family and friends in Afton.
Kirk loved his children and grandchildren. He always made time for them. He was blessed with 12 grandchildren, four of which lived in Northern California by him. Kylie and Michael Meras ,Makenzie and Jack Leavitt.
Kirk will always be remembered for his wit and personality. He always knew how to make people smile.
Kirk was cremated on June 15,2020 at Mount Vernon Memorial Park in Fair Oaks, California.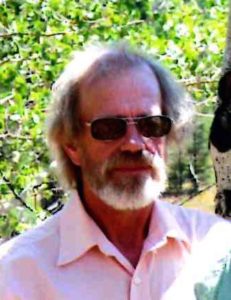 Sherman H Lainhart lost his battle with cancer in the early evening of July 5, 2020.
Sherman H Lainhart was born on Sunday, December 18, 1949 in Osmond, Wyoming. He was delivered by his older sister Vola. Sherman was the eighth child of 12 born to Boyd Lainhart and Audry Hunsaker Lainhart.
At 18 months old Sherman fell into a ditch with swift running water located near the family home and nearly drowned. At six years old Sherman was crossing the street and was hit by a pickup truck driven by Lila Harrison. After getting to the hospital and being examined the doctor said the small cut on his forehead was nothing as the x-rays showed that the damage was at the base of the brain and there was nothing to do but wait. Years later x-rays shows that he had broken his back, neck, hip and had skull fractures from the accident.
Sherman attended school in Osmond, Smooth and Afton as well and graduated from Star Valley High School in 1968. Sherman loved to learn, and schoolwork came quite easy to him. He recalled one time when his teacher called his parents to school thinking that he had been cheating, it was discovered that he had not been cheating but that he had a photographic memory. He was the manager for the basketball and football teams all four years of high school, he always wanted to play but due to the injuries sustained when he was younger, he was unable to do so.
Sherman was voted most likely to succeed in high school and he received an academic scholarship to the University of Wyoming. At the age of 18 Sherman was going to be drafted by the Marines so he joined the Navy, if he was going to serve, he was going to serve in the branch of his choosing. He was stationed in San Diego, San Francisco and Honolulu, Hawaii. He served as a computer communications technician when the internet was just being developed.
Sherman married Sharon Kay Mongold on November 3, 1972 and they had three children, Sherman Lloyd, Audry Denise & Joshua Levi. Sherman later married Lori Janette Hyde McReynolds on September 10, 2011 and gained Lori's children, Shaun Mikel McReynolds, Amber McReynolds Barrios & Kellie McReynolds Ramirez.
After serving six years in the Navy, Sherman returned to Star Valley where he became interested in genealogy to help his mother. It was during this time he learned to read German. Sherman always said learning German was easy because God gave him that to help his mother and later, he helped others that found themselves in Germany with their ancestors. When his father became sick Sherman was there to help. Later in life when his mother needed his help, he and Lloyd were both there to lend a helping hand.
Sherman had a heart of gold when anyone was in need, he would do his best to help in any way that he could. Sherman worked at Star Studs, Water Star and PC Industries, but his favorite job was the 20 years he spent falling timber. Sherman loved the outdoors. As a kid he spent a lot of time skiing the east mountains. He loved hunting, fishing, hiking, and anything that put him in nature.
In June of 2019 Sherman was diagnosed with cancer. Sherman had Lori by his side for every appointment and she remained by his side through his tough battle. He will be dearly missed.
Sherman was proceeded in death by his parents Boyd and Audry Hunsaker Lainhart, a baby sister Vada Lainhart and a brother Boyd R Lainhart.
Tagged:
Dale Richard Johns
Don Hill
Kayla Krystine Carlson
Kirk N. Leavitt
Sherman H Lainhart
Star Valley Wyoming obituaries
Wyoming obituaries