Independent Obituaries: July 21, 2021
The following obituaries appeared in the July 21, 2021 edition of the Star Valley Independent.
For more area obituaries, please visit Schwab Mortuary.
For more resources including headstones, please visit the Star Valley Historical Society.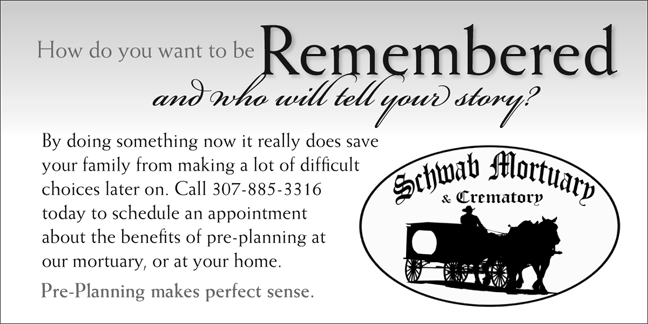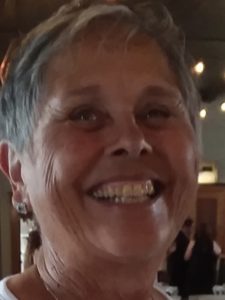 Maria Antonieta Merino Kovach was born on November 10, 1941 in Williams, Arizona. She was the eighth child of Jesus and Anna Merino. She passed away at her Star Valley Ranch home on June 14, 2021 following a courageous battle with a rare degenerative neuron disease.
Toni spent most of her life before marriage with the Merino family in the Los Angeles area. She and Jere L. Kovach were married on July 19, 1969 and began a journey of nearly 52 years together. They lived in four states and England before moving to Star Valley in 1991. Their son, Matthew, was born in 1972.
Toni lived her life as a devout member of the Catholic faith. Toni enjoyed playing in tennis tournaments for the first 15 years of marriage and then made the switch to golf. The highlight of her golfing campaign was winning the 2009 Wyoming State Senior Women's golf championship when it was played at Star Valley Ranch.
The snowbird lifestyle allowed Toni to enjoy the winter months in the Phoenix area for almost 15 years. Her grandchildren, Connor and Chloe, brought joy to her life with frequent winter visits to Grandma's house during the last three years of her life.
In addition to her husband Jere, son Matthew, grandchildren Connor and Chloe, she is survived by siblings Jesus, Manuel, Rene, Michael, Emilia and sister-in-law Kay Kovach.
She was preceded in death by her parents and a brother, Armando, and a sister, Margaret.
A memorial service attended by more than 50 family members was held in Bellflower, California on July 13. A memorial service will be held August 14 at 10:00 at Holy Family Church north of Thayne. Internment will be in Red Lodge, Montana.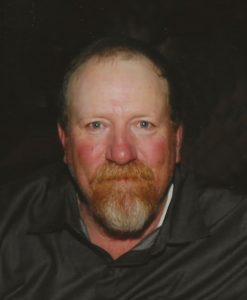 Teryl P. Parsons, 61; of Bancroft, Idaho passed away on Sunday, July 18, 2021 in Pocatello, Idaho at the Portneuf Medical Center.
Teryl was born on June 11, 1960 in Afton, Wyoming the son of Karol W. and Nelda May Peterson Parsons.
He graduated from Star Valley High School in 1978. He was a lifetime student at the school of hard knocks.
Teryl married Nancy "Cammy" Camaria Bowers on February 2, 1980 in Afton, Wyoming.
He lived in Afton for 32 years until he moved to Bancroft, Idaho in 1992 and has lived there since.
He is a member of the Church of Jesus Christ of Latter-Day Saints and was a High Priest and had served faithfully in multiple callings.
In the past, Teryl owned and operated a small engine/automotive repair shop and was co-owner of Twin Peaks Logging Co. At the time of his death, Teryl was the Project Superintendent of Silica Quarry in Soda Springs, Idaho for Bayer, working for Shimmick. He also had served as Fire Chief for Bancroft City Fire Department as well as EMT for Caribou County EMS. He had also spent many years as an active member of the Boy Scouts of America.
He loved hunting, fishing, camping, firearms, forestry, automotive, mining, carpentry, welding and especially loved any activity with his family. He also had an amazing key chain collection.
Teryl is survived by his wife, Cammy Parsons of Bancroft, Idaho, and three sons, Tyler Lee (Kerstin) Parsons, Trenton James (Demetria) Parsons, Trevor Karol (Holly) Parsons and 5 grandchildren. He is also survived by a brother, Lyndon (Nola) Parsons and brother-in-law Gary Poore, two sisters, Nyla Miller, Maxine (Tim) McPherson and a sister-in-law Pam Parsons.
He was preceded in death by his parents and a sister, Karon Poore, two brothers, Walter Parsons and Merlin Parsons and a brother-in-law Randy Miller.
Services will be held on Thursday, July 22, 2021 at Noon at the Bancroft Ward Chapel of Te Church of Jesus Christ of Latter-Day Saints. Family will visit with friends on Wednesday evening from 6-8 p.m. at the Funeral Home and also on Thursday morning from 10:30-11:30 a.m. at the Church prior to services. Burial will be at the Afton Wyoming City Cemetery at 4 p.m.
Condolences and memories of Teryl can be shared with the family online by visiting www.simsfh.com.
Let us know what you think!
Tagged:
Maria Antonieta Merino Kovach
Star Valley Obituaries
Teryl P. Parsons
Wyoming obituaries