Independent Obituaries: July 29, 2020
The following obituaries appeared in the July 29, 2020 edition of the Star Valley Independent.
For more area obituaries, please visit Schwab Mortuary.
For more obituaries, resources and headstones visit the Star Valley Historical Society.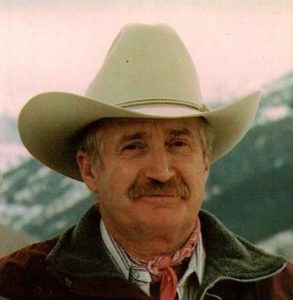 J. Allen Hale 77, born on July 24, 1942. On July 21, 2020, he passed into the loving arms of his Heavenly Father, after a fierce battle with cancer. He was surrounded by his children and love when he took his last breath.
Allen, Born to Vasco Lester Hale and Della Hoopes Hale in Afton Wyoming was the youngest of seven children. Little did they know the positive impact this little baby boy would have on the lives of so many people.
Allen grew up milking cows and working hard. He grew up in a time where hard work was everything and everything came from hard work. He went to school In Star Valley, Wyoming, and spent his whole life there.
He met Sharon in high school and they married in 1961. They were the proud parents of 5 beautiful children Robert (Ruth), Richard (Diane), Lisa (Chris) Gunnoe, Ronald (Stacey), and Susan (Shawn) Jaracz. They lost Ronald in an industrial accident in 1993 and gained a stepdaughter Lori (Gary) Johnson around the same time.
Allen was an avid horse racer on both flat track and chariot racing. He won many awards because of his amazing training ability. People wanted to learn his secrets to winning and training horses. He was more than willing to share with folks his secrets if they were willing to listen. Additionally, he had a full career building community, building and managing the Lincoln County Fairgrounds with great accomplishment.
Allen met the love of his life Pat, and they married in 1991. They were sealed in the Logan temple in 1999. Pat shared the remaining years of her life in great happiness with him. They were the perfect couple. You would hardly ever see one without the other. He was a loving stepfather to her three daughters Helen (Stewart) Turner, Mitzi Harrison, and Brenda Terry. He gained a daughter of his heart, Tomi White, and when he passed they had dozens of grandchildren and great-grandchildren.
He will be remembered for his endless horse knowledge, honesty, loyalty, straightforwardness, perseverance, and most of all his love and service. He loved with his whole heart and soul. The world was a better place because of him. He has definitely left a void that will not soon be filled.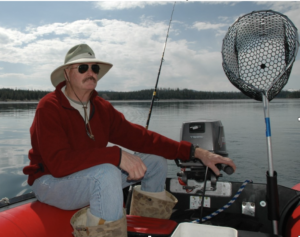 Former Etna Wyoming resident William Gerald "Gerry" Walters Jr., age 69, passed away Friday, July 3, 2020, at Monument Health Rapid City Hospital. Born at St. John's Hospital in Jackson Wyoming on March 28, 1951, he was the son of the late William Gerald "Bud" Walters and Blendine Mable Walters. In addition to his parents he was preceded in death by his sister Laurane Ford and brother-in-law Dell Bressler.
Born and raised in Jackson Wyoming, Gerry was the youngest of four. His father Bud Walters was co-owner of the local grocery store, B&W Market (which later became the Trailside Gallery) where Gerry often helped out while growing up. Gerry graduated from Jackson-Wilson High School in 1969 where he played basketball, football, and ran track throughout his high school career.
Never one to let grass grow under his feet, and a lifelong adventurer; upon graduation he headed off to the University of Hawaii and majored in Oceanography. The following year he transferred to the University of Wyoming to study Wildlife Management. Feeling the pull of the ocean which he always loved, in 1971 Gerry attended the Florida Institute of Technology.
On one of his three-week vacations he decided to make the 2,400 mile drive home. The one glitch in his plan was a 15 month old, 190-lb Great Dane named Herbie. Herb would not fit in Gerry's little sports car so he built a trailer that he could tow behind it for Herb to ride in. This was such a sight to see that the local newspaper in Cocoa Beach Florida printed a story about his cross country trek.
After earning an Associate of Science Degree in Oceanography Technology in 1973, Gerry pulled up the anchor yet again and sailed off to Utah State University where he received a Bachelor of Science Degree in Fisheries Management in 1974. Upon completion of his degree, he went to work for Wyoming Game and Fish Department, based out of the Jackson regional office. During his time there, Gerry helped conduct experimental fisheries research tracking trophy Lake Trout using sonar gear and precision depth recorders.
With the oil boom of the 80's, Gerry saw an opportunity to put his talents to use in the oil patch. He attended training at Milchem Drilling Fluids School of Texas in 1982 and oversaw drilling fluids operations on drill rigs in the Rocky Mountains.
In 1986 he started Solitude Photo Expeditions where he was a self-employed photographer and framer. During this time, Gerry's natural artistic abilities flourished. He captured some of Wyoming's most beautiful scenery and unique wildlife through the lens of his camera. One photo that he was particularly proud of was a picture of a mountain goat that he submitted to Photographer's Forum Magazine and received a finalist certificate.
Gerry was a man with a multitude of talents and skills and had a variety of vocations and avocations. From building the family log home in 1995 in Etna, to driving a snow plow for the Wyoming Department of Transportation. Throughout his life he enjoyed traveling and had lived all over the United States. His greatest traveling expedition was with his young family traveling the exterior of Mexico for three months and doing nothing but camping, which he would talk about often. The one thing that this Wyoming boy could never get out of his system was his love for the ocean. It always seemed to call him back no matter where in life he was.
Gerry is survived by two sisters; Janet Bressler and Laurene Walters, and her partner Thorton Davis. Three Children; Chelsea Point and husband Garrett, William Travis Walters and wife Caitlin, Trenton Walters, and three grandchildren; Tristan, Aurora, and one grandson soon to arrive.
A celebration of life will be held in Alpine, Wyoming sometime in September. Specifics will be announced at a later date.
Tagged:
Star Valley Wyoming obituaries
William Gerald "Gerry" Walters Jr.
Wyoming obituaries