Independent Obituaries: July 6, 2022
The following obituaries appeared in the July 6, 2022 edition of the Star Valley Independent.
For more area obituaries, please visit Schwab Mortuary.
For more resources including headstones, please visit the Star Valley Historical Society.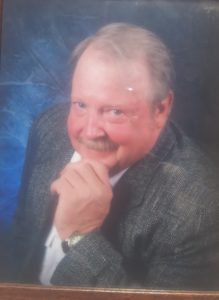 Raymond J Johnson passed away on Sunday June 26, 2022 at our home in Yuma Arizona. He was watching a old John Wayne movie. He had a massive heart attack that took him very quickly.
Ray was born in Emmitsbuerg, Iowa. He grew up on a cattle/corn farm. He liked play softball, baseball and track.
Ray joined the Navy in 1967. He was machine maintenance in making water for the US Hawk Bill sub. After six years, he was more than ready for another life. He moved to Reno, Nevada. Working at a tile store and becoming a great tile seater.
It was in Reno that he met me Tonie, the love of his life. They married six weeks later and lasted for 46 years. Joshua came along in 1977, a joy to their life. Ray was hard nosed at times raising their son. But he taught him all the quality of life. He was very proud and still is of his son. In 1979 they moved to Afton, Wyoming, living in the same house for 42 years.
Ray loved his horses and cows. He worked at Simplot for 25 years. In his spare time he sold real estate, raised cows, grew hay and was always a friend to any one that needed a hand.
After retirement, they visited Yuma. Tonie had some classmates down here. He played golf several times a week with no snow in site. That was all it took for the Johnson's to winter in Yuma.
Ray is survived by his wife Tonie Johnson Yuma, Arizona, his son Joshua Johnson and his wife Sherri in Big Lake Alaska, his brother Carl Johnson and his wife Nancy of Villiska, Iowa, his sister Mary Johansson and Dave of Emmitsburg, Iowa and his sister Ann Girard and Toney from Texas.
There was a Celebration of Life in Yuma on the 4th of July.
In lieu of flowers, donations can be made to the Alaska Wounded Warrior Project.
Let us know what you think!
Tagged:
Raymond J Johnson
Star Valley Wyoming obituaries
Wyoming obituaries