Independent Obituaries: July 7, 2021
The following obituaries appeared in the July 7, 2021 edition of the Star Valley Independent.
For more area obituaries, please visit Schwab Mortuary.
For more resources including headstones, please visit the Star Valley Historical Society.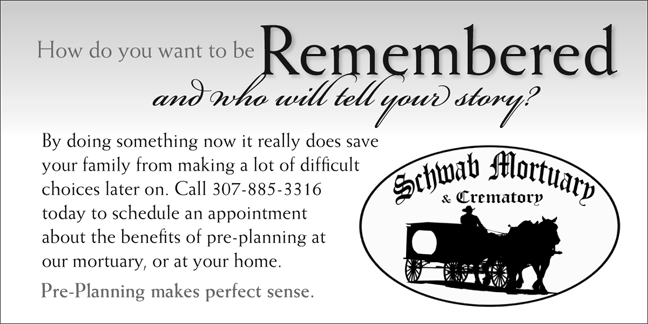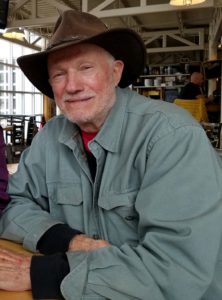 Please join us for the celebration of life for Eugene (Gene) D Roberts on July 17, 2021.
Gene passed away on June 1, 2021 and we would like his friends to come by for his last celebration.
The event will be held at the Schwab Mortuary in Thayne from 1-4 p.m.
Gene's wish was to dress casual and bring a dessert to share.
If you have a favorite story about Gene we would love to have you share your story.

Jillaine Mary Maes, 70 of Star Valley Ranch, Wyoming passed away June 30, 2021 at home.
Jillaine was born in Green Bay, WI to William M. and Jeanette G. Maes on February 26, 1951.
She married James "Philip" Brand at the Justice of the Peace in Wellborn, Texas on February 18, 1991.
She received a Bachelor's Degree in Microbiology at The College of New Jersey and a Master's Degree in Public Administration at Texas A&M University.
She worked for Texas A&M University for 32 years, and retired as Assistant Department Head of Biology in the College of Science at Texas A&M.
Jillaine was an active volunteer at the following civic organizations:
– BVCASA Suicide Hotline in Bryan, Texas
– Seamstress with the NICU Helping Hands Angel Gown Program in Houston, Texas
– Aggieland Humane Society in Bryan, Texas
– Lucky's Place Animal Shelter in Thayne, Wyoming
– Board of Directors at Thayne Community Food Bank, Wyoming.
She is survived by her husband Phil Brand, daughter: Kari Stiller, sisters: Shirley Kohl, Jackie Stiltjes, Joy Maes and Joni Eberle.
A Celebration of Life will be held at Stephanie and Mike Wardle's home on July 18, 2021 from 3-6 p.m. at 973 Vista West, Star Valley Ranch, (307)248-2728.
In lieu of flowers please donate to one of her beloved civic organizations listed above or its local equivalent.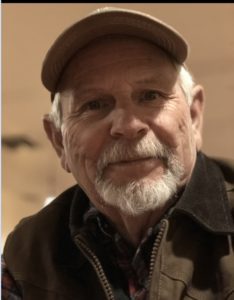 Joel Franklin "Joe" Wisdom, 76, of Smoot, Wyoming, passed away early Monday morning at Eastern Idaho Regional Medical Center.
Joe was born at home in Heavener, Oklahoma on January 24th, 1945, to Robert and Lavonne Wisdom. When Joe was little, his family moved to California where Joe's father took a job as a construction equipment mechanic. In his youth, Joe enjoyed surfing, water skiing, and playing baseball.
After graduating from San Juan Hills High School, Joe joined the United States Air Force. During the Vietnam War, Joe was stationed at Da Nang Air Base. His primary job was arming and disarming fighter jets.
Upon completing his service in the military, Joe began working in construction as a heavy equipment operator. For fun, he raced motorcycles and shot trap. In 1982, Joe won the California state trap-shooting championship in the 27-yard handicap.
Over 30 years ago, Joe met his wife, Lou. In 2008 Joe and Lou moved to star valley for the beauty and a more relaxed lifestyle. They came over south pass and their eyes got big and they knew they wanted to live here. Joe and Lou continued to put their granddaughter, Ahlona, through high school in the valley and then moved her into college in Rock Springs.
Joe was an avid outdoorsman. He loved exploring the backcountry on his horses or by 4 wheeler. He loved hunting, fishing, and spending quiet time in the forest. Joe loved exploring and going out to eat with Lou and Ahlona. The key to Joe's soft spot was anything sweet. Joe never met a stranger. If anyone needed help Joe was the first to step up and help. Joe leaves behind a vast network of friends and acquaintances.
Joe is survived by his wife, Lou, his younger sister, Margaret, his two sons, Brian (wife Kim) and Jeff (wife Angela), his two stepdaughters, Sherri and Cyndy, and his grandchildren, Ahlona, Alexa, Bre (husband Jason), Eric, Christopher (wife Holli), Evan, Aidan, Benjamin, Trent, and Ivy.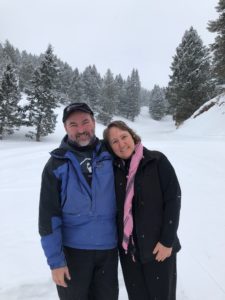 On June 30, 2021 Neil Edward Musilek passed away to the next step in his journey at the age of 56 years old.
Cause of death was due to premature damage to his heart, lungs and sarcoma commonly received from past mantle radiation treatments administered in 1987.
He was born on September 8, 1964 in Winner, South Dakota to Carolyn Jean (Farris) Musilek, 77 and Lyle Edward Musilek who passed on September 23, 2004. He grew up in Piedmont South Dakota. He graduated high school from Sturgis, South Dakota. He graduated from South Dakota School of Mines and Technology at the top of his department's class with a mining engineering degree in 1989.
Neil had a deep curiosity for science, engineering and mathematics. His career in mining started as an engineering intern in 1986 and ended as a mining consultant upon his death. He worked in mining projects all over the USA and abroad in Canada and Mongolia where a variety of commodities were mined; including: coal, oilsands, phosphate, lithium, gold and gravel. He applied his curiosity to projects around the shop and yard engaging "head, hands and heart" in landscaping, gardening, woodworking, welding and machining.
Neil's passion for the mountains, outdoors and travel took him far and wide. Beginning in his teens and carried throughout his life, he backpacked the Rocky Mountains in Wyoming, Montana, Utah, Idaho and Colorado. He enjoyed technical rock climbing in the Needles, Devils Tower and crags in Wyoming through college. He mountaineered in the Wind Rivers, the Tetons and Big Horns. He enjoyed backcountry and resort skiing in Montana, British Columbia, Wyoming, Colorado, Idaho and Utah. He taught winter survival and led groups to camp in snow caves He floated 17 rivers by kayak, canoe or raft. He tramped 98 miles and sea kayaked over 100 miles in New Zealand. He traveled to nine countries. At home, he built two greenhouses, which fed his family and neighbors.
He loved practicing martial arts and earned belts in jiujitsu, kenpo, taekwondo, hapkido and judo. He earned a 3rd Degree Black Belt in Taekwondo and a 1st Degree Black Belt in Judo. He taught around 25 students in taekwondo, hapkido and judo in his dojo located in Etna. He studied Asian philosophies deeply and passed that on to his students. He firmly believed the more a human being practiced martial arts with a lifestyle and mindful movement; the more peaceful, they become. His dojo was turned over into a private, non profit organization.
Neil is survived by his loving wife, Diane Fisher, his mother, Carolyn Musilek (John), his younger sisters, Holly OLLila (Dave) and Laura Gehner (Jeff), his daughter, August Musilek, his two stepsons, James Thayer (Kayla) and Josh Gilkey (Jess), and his grandchildren, Treyson and Diesel.
The Celebration of Life will be held Saturday, July 10, 2021 at 1 p.m. at the Star Valley Community Center in Etna. Family will meet with friends 30 minutes prior.
All memorials will be donated to Star Valley Martial Arts Scholarship Fund.
Let us know what you think!
Tagged:
Eugene (Gene) D Roberts
Jillaine Mary Maes
Joel Franklin "Joe" Wisdom
Neil Edward Musilek
Star Valley Wyoming obituaries
Wyoming obituaries