Independent Obituaries: June 16, 2021
The following obituaries appeared in the June 16, 2021 edition of the Star Valley Independent.
For more area obituaries, please visit Schwab Mortuary.
For more resources including headstones, please visit the Star Valley Historical Society.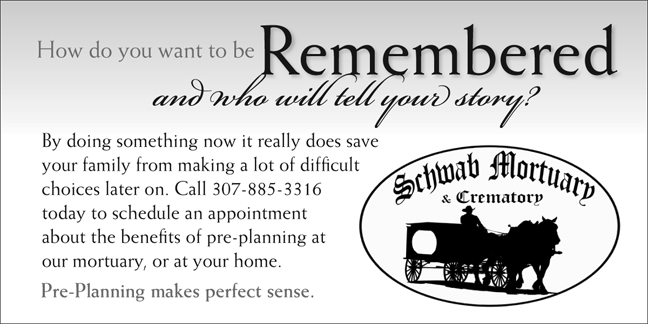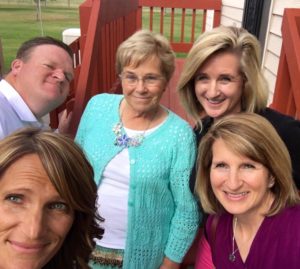 Annette Haderlie Luthi passed away on Friday, June 11, 2021. She was born to Byron Frank Haderlie and Ruth Anderson on June 7, 1941 in Logan, Utah. She was the firstborn child of five.
Her father was attending the agricultural college at the time of her birth and continued to live in Logan until he graduated. The next move was to West Jordan, Utah where they lived until Annette was in the 2nd grade and then Spanish Fork, Utah for the next 5 years. Annette was 10 years old when her family moved to Star Valley to manage the family ranch. She attended Freedom Elementary School and Star Valley High School.
On August 27, 1959, Annette married her high school sweetheart, Henry Cordell Luthi in the Idaho Falls Temple. They spent the next 4 years in Logan, Utah while Cordell attended the university and she worked for the physics department. After graduation, their family moved to Cokeville, Wyoming where they spent the next 5 years.
In the spring of 1970, Cordell was hired as a teacher and coach for Star Valley High School. This move got them back to their roots in Freedom. She wasn't too sure about this change, as she had no intention of becoming a farmer's wife.
The years in Star Valley were the best years of her life. She loved the farm life and the people. She was Cordell's right hand helper. Life on the farm was never dull.
They raised six children. She loved being a mother and watching her children mature and become responsible citizens. She loved following the kids around to sporting events, or whatever they were involved in.
Annette was a member of the Church of Jesus Christ of Latter-day Saints. She loved the gospel and had a strong testimony. She served in many ward and stake callings and made lifelong friends. Her favorite calling was to work in the Idaho Falls and Star Valley temples.
She is survived by Curtis Luthi, Logan, Utah, Kelly (Robin) Luthi of Smithfield, Utah, Kim (Jared) Speakman, St. George, Utah, Kyle (Suzette) Luthi, McKinney, Texas, Kade (Amber) Luthi, Cheyenne, Wyoming. She is also survived by 11 grandchildren, 3 great granddaughters, sister Joan (Roger) Romrell and brother, Kirk (Marla) Haderlie both of Arizona.
She is preceded in death by her beloved companion of 49 years, Henry Cordell, daughter Karen, granddaughter Kendra Speakman, parents, and her sister and brother, Sue Collins and Roger Haderlie.
Funeral Services will be held on Wednesday, June 16, 2021 at 11 a.m. in the Freedom Ward Chapel. A viewing was held on Tuesday, June 15 from 6-8 p.m. in the Schwab Funeral Chapel, and from 9-10:45 a.m. prior to the service at the church.
She will be laid to rest in the Freedom Cemetery.
In lieu of flowers and to honor our mom's life long love of service, please feel free to donate to a humanitarian organization of your choice.

Betty Lou Hansen passed away in Montpelier, Idaho on June 7, 2021.
Betty was born on August 28, 1930 in Cedar City, Utah to Wayne John and Nina Nostaja.
Betty had two siblings, one older brother Jack Nostaja of Hollywood, California and one younger brother Robert (Bob) Nostaja of Beaver Dam, Arizona.
Betty married Don A. Allen in Utah in 1931. They lived in Utah for the first years of their marriage later moving to Star Valley, Wyoming and eventfully settling in Cokeville, Wyoming.
They had five children, Carol Ferrin, Cokeville, Terry (Karla) Allen of Garden City, Utah, Sandy (Larry) Pastor of Kingman, Arizona, Gayle (Craig) Chadwick of Cokeville and Michael Allen of Cokeville.
Betty and Don loved to hunt, fish, and camp with family. Betty and Don were involved in the Scouting program for many years. Betty collected arrowheads, geodes, and any strange looking rock. Her yard was full of them. She loved crafting with the grandkids and making quilts for them.
Betty served with the Cokeville Ambulance Service for 25 years. She enjoyed making the crown for Homecoming. Betty loved watching her children and grandchildren in sports. Traditional family dinners were a must for her, inviting everyone to come to her home. Betty had nine grandchildren, 23 great grandchildren, four great-great grandchildren and numerous nieces and nephews.
She was preceded in death by her parents Wayne and Nina Nostaja, her husband Don, her daughter Sandy and son Michael.
In lieu of flowers please donate to the Cokeville Senior Citizens.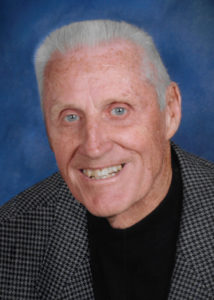 Robert "Bob" Elwood Poinsett, was born on March 8, 1932 in Souderton, Pennsylvania. He left his earthly home on June 8, 2021 in Alpine, Wyoming exactly 23 days after his wife Elizabeth. He was 89 years old.
Known as "Pointy" or "Pop Pop" to many, Bob was born to Elwood T. Poinsett and Lydia (Booz) Poinsett in Souderton, where he grew up. When he was 10 years old he developed osteomyelitis in his right leg which necessitated him being hospitalized for nearly a year at Hahnemann Hospital in Philadelphia. Despite many surgeries, an eventual bone removal, and the need to repeat third grade due to health issues, Bob persevered and went on to excel in high school football and baseball. When he was 18, he was recognized by his community for his attitude and courage and was awarded "Athlete of the Year."
Bob met his soul mate Betty, at Souderton Area High School. The high school sweethearts married on September 19, 1953 and celebrated 67 wonderful years of marriage in September of 2020. They had their first child, Beth Ann in 1957, "Bobby" in 1959 and Bonnie Gayle in 1962. In 1958, Bob, Betty, and ten-month-old Beth moved into their newly built home at 507 Mininger Road in Souderton. They continued to live there for 61 years to the day.
Bob worked for Bell Telephone Company for 35 years from 1950 to 1985. He was committed to raising his family, playing in church softball ball leagues, and hunting with his friends at their Broken Arrow Cabin in Tioga County, PA. Forever frugal, Bob used his technical skills to fix many items that had been discarded as unusable.
He officially retired from Bell at 53 years young but never sat idle. In his "retirement" he did subcontract and freelance wiring projects, volunteered at Calvary Church, and continued to play ball into his 70's. Bob never spoke an unkind word about anyone, was patient beyond belief and never lost his temper. Those traits bode well for the role he played for many years as a popular (and unpopular) umpire. Every fall for 25+ years, he would make his pilgrimage west to hunt and build houses with his son Bob in Wyoming. His van was always piled high with "treasures" from his pole barn and Alderfer's Auction.
Bob and Betty were active members of Calvary Church even into their 80's. They had a wide circle of good, longtime friends and belonged to card clubs, bowling leagues and fellowship groups. Bob loved to mow lawns and spent many years volunteering to "cut grass" at Camp Haycock. No deed that had to be done was ever too small or unimportant for Bob to take on. His entire life was the definition of servanthood.
One legacy he leaves his grandchildren that exemplified his love for them, was that for 20 years he strategically packed up a trailer resembling the Beverly Hillbillies and headed to Ocean City, New Jersey. Every single grandchild would admit that those years were incredibly special and a formative part of their growing up.
Bob and Betty left Mininger Rd and moved to the Lutheran Community of Telford in April of 2019. In May of 2021, accompanied by his daughter "Beth – the Nurse", they moved to Wyoming, a place Bob wanted to spend his final season on earth. As a true act of love, Betty was able to ride by his side till they arrived in Wyoming where she passed away a day later. He then spent time enjoying his family, the majestic scenery, and the many animals that surrounded him 24/7. Whenever Betty felt Bob overstayed his time in WY, she called him to say, "I think you've been there long enough" and he always went back returned home to her. She did just that on June 8th. His WY family will forever be grateful for those precious three weeks.
Bob and Betty were inseparable and were role models of a wonderful marriage. It is fitting that their lives be celebrated together at Calvary Church in Souderton, Pennsylvania on Friday, July 23, 2021 at 1 pm. A reception will follow prior to all their children and grandchildren heading to Ocean City to celebrate the wonderful family they created.
Bob was preceded in death by his wife Elizabeth (Kratz) Poinsett, parents Elwood Poinsett and Lydia (Booz) Poinsett, and brother-in-law Vern Clemmer.
Bob is survived by his sister-in-law Grace (Kratz) Clemmer. His inspiring life will forever be cherished in the lives of his three children: Beth Poinsett of Ocean City, New Jersey, Bob and Sherry) Poinsett of Alpine, Wyoming, and Bonnie (and Ron) Ruth of Souderton, Pennsylvania. He was much loved by his nine grandchildren: Adam Poinsett-Hall of New York City, Lauren Hall ( and Ravinder) of Louisville, Kentucky, Savannah (and Jonathan) Lugar of Alpine, Wyoming, Britney Ruth in the Coast Guard living in Delaware, Bobby (and Kalisa) Poinsett of Alpine, Wyoming, Ryan Ruth of Souderton, Pennsylvania, Courtney Poinsett of Laramie, Wyoming, Summer Time of Jackson, Wyoming and Nikki Poinsett of Salt Lake City, Utah. Bob is also survived by one great granddaughter Lexie Poinsett (Bobby and Kalisa) and one great grandson Tajh Hall Sandhu (Lauren and Ravinder). Bob has one niece, Gayle (and Ken) Clemmer and one nephew, Steve (and Lori) Clemmer.
Jessie Newswander Call died peacefully in her sleep on June 10, 2021, surrounded by family in Afton, Wyoming.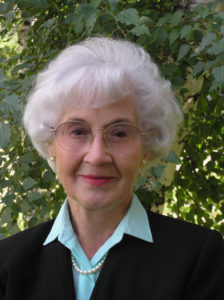 On August 8, 1925, in Afton, Wyoming, Godfrey Arthur and Nora Newswander welcomed a baby girl into the world. They named her Jean. Then 25 minutes later were shocked to welcome another beautiful girl into the world. They named her Jessie.
The next 95 years of Jessie's life would be spent having adventures with her twin, skiing at every nearby resort, horseback riding the hillsides of Star Valley, marrying Lee R. Call, enjoying night-time airplane flights, giving birth and raising five children, taking photographs for the family owned Star Valley Independent, painting many beautiful pieces of art, writing and publishing a sold-out cookbook, and enjoying the pleasures of simply going on a walk.
Jessie was baptized as a member of The Church of Jesus Christ of Latter-day Saints in Salt River during a rain and thunder storm on August 20, 1933. She had the gospel in her life, her home, and her heart. It provided comfort to her, opportunities for growth, and many blessings. She and Lee married in the Salt Lake City temple on December 21, 1943. They served a couple mission for The Church of Jesus Christ of Latter-Day Saints in 1990. They were called to serve in Cleveland, Ohio as Public Communications Missionaries.
Jessie will be remembered by all as a refined, classy woman. She was never to be seen without her hair curled and lipstick on. She enjoyed jewelry and scarves, shoes and button-up blouses. She always looked her best, but easily accepted others as they were. She was full of smiles and took great pleasure in watching those around her succeed and be happy.
"I am very proud of my family–my husband, my children and my parents. I have much to be thankful for. No, my life hasn't been filled with thrills and excitement, but what I've had is much better. Happiness, the gospel and a good family."
Jessie was preceded in death by her parents, GA and Nora Newswander; brothers, Elmo and Geoffrey; sister, Della Bagley; twin, Jean Lewis; spouse, Lee; son, Don; two grandchildren; and one great-grandchild.
Jessie is survived by her sons, Richard, Jeff, and Kendell; daughter, Annie Heiner; 14 grandchildren; and 22 great-grandchildren.
Funeral Services were held Monday, June 14, 2021 in the Afton 2nd Ward LDS chapel. Burial took place in the Afton cemetery.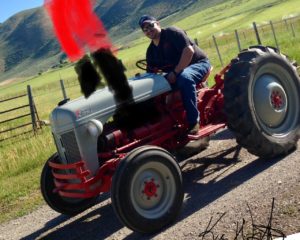 Kori D. Walton was born on May 10, 1971 in Cheyenne, Wyoming to C. Dennis and Carolyn Walton. He was the second of three children. In the year following his birth, the family relocated from Cheyenne back to Star Valley where Dennis and Carolyn took over the general store in Smoot. Kori spent the majority of his life in Smoot surrounded by family and friends; he attended Primary in the old Smoot church, he played in and changed irrigation pipe in the fields of alfalfa, he rode in the back of his dad's truck to Cottonwood Lake and he drove his motorcycle "everywhere a horse could go." He also grew up spending time with his mother in the store. Kori knew and had friendships with a majority of the people that came into the store on a regular basis. This time spent in the Smoot Store may explain the reason for his love of pop and candy bars.
Kori graduated from Star Valley High School in 1989. He also attended Star Valley Junior High, Afton Elementary and Osmond Elementary.
Kori was naturally talented in many areas. He quickly learned to play musical instruments by ear. He could play the violin, the piano, and was learning how to play the banjo. He loved to cook and especially liked cooking a good steak and shared this love with his son Connor. A talented mechanic, he trained at Cheyenne Aerotech and with Briggs and Stratton. Kori could diagnose mechanical and engine problems over the phone and worked many jobs helping people in this field. He also shared his mechanical talents with family and friends who were in need. Kori worked at several businesses in his life including Star Studs Sawmill, Aviat, Coca-Cola Beverages, Brown's Towing, Wolf Motors and Jackson Hole Small Engine. At the time of death, he was working at the Simplot Smoky Canyon Mine.
Kori loved the outdoors and Greys River in particular. When he was able, he could usually be found riding his four-wheeler or camping in that area with friends and family. He loved collecting guns and Henry Rifles in particular. He loved to listen to music and almost always had something playing, either on the stereo in his vehicle or on the TV. Kori had a way of making people laugh and always had a joke or "Kori-ism" to tell. Kori was an avid movie buff and loved to quote his favorite lines.
Kori has two beautiful daughters from his first and second marriages, Kazelee Marie Walton and Alyssa Marie Walton. He is a grandfather to Sophie and Jason, children of Alyssa. Later in life, Kori met his true love, Michele Hanson. The two were married in Pinedale on March 17, 2011. With this marriage, Kori gained an amazing step-son, Connor Hanson. The family moved back to Star Valley after their marriage, living in Smoot. Later they purchased a home in Osmond where they resided at the time of Kori's death.
Kori was a member of the Church of Jesus Christ of Latter-Day Saints. He was privileged to attend missionary lessons with and baptize his wife, Michele, in the fall of 2013.
Kori D. Walton passed away unexpectedly after an extended illness on Thursday, June 10, 2021 at home. His funeral was held on Wednesday, June 16, 2021 in Osmond, Wyoming at the Church of Jesus Christ of Latter-Day Saints under the direction of the Cottonwood Ward. Interment was in the Afton, Wyoming Cemetery, near his daughter, Kazelee.
Kori is survived by his wife Michele Hanson Walton, son Connor Hanson, parents Charles Dennis Walton, Carolyn Crossley Walton; sisters Lorene Walton Hale (Gary) of Smithfield, Utah and Traci Walton Warnick (Chad) of Delta, Utah, daughter Alyssa Walton and her children Sophie and Jason, Grandmother Ened Crook Crossley, parents-in-law Robert and Nancy Hanson of Marbleton, Wyoming, Sister-in-law Jennifer Bates, and five nephews and two nieces.
He was preceded in death by his daughter Kazelee Marie Walton, Grandparents Loren (Tuff) and Ann Roberts Dana Walton, and Grandfather Wendell Young Crossley.
Let us know what you think!
Tagged:
Annette Haderlie Luthi
Betty Lou Hansen
Jessie Newswander Call
Kori D. Walton
Robert "Bob" Elwood Poinsett