Independent Obituaries: May 11, 2022
The following obituaries appeared in the May 11, 2022 edition of the Star Valley Independent.
For more area obituaries, please visit Schwab Mortuary.
For more resources including headstones, please visit the Star Valley Historical Society.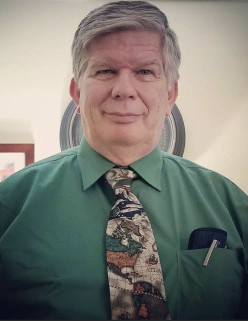 George Wm Hare Jr, known to his friends as Bill, went home to be with his Lord Jesus Christ whom he loved, on Wednesday, May 4, 2022. Bill was born on April 23, 1955 in Whittier, California to Rev. George Wm Hare Sr and Shirley Hare. As an aside, he would often send his mother flowers on his birthday.
Bill knew biblical Hebrew and Greek and he taught Greek and used it extensively in his study of the Bible He also knew and spoke multiple languages. He was brilliant.His deep interests were in higher math, science, chess and classical music.He also tutored people in math. He enjoyed hunting and shooting with his brother Tim. Bill was also musically talented.
His further interests were Ham Radio and he had an Extra Class license. Bill was also an "Elmer," which means he taught and helped others to get their Ham Radio license, such as his brother Tim and his wife Linda. People always mentioned he was able to make things understandable.
On February 24, 2008, he married Sherry, who he absolutely adored. She took him to China to meet her family and he got to visit many historical and cultural sights.
Bill was employed at Broulim's in Afton.
He was preceded in death by his father, George Wm Hare Sr and his nephew, Cameron Hare.
Bill leaves behind his mother, Shirley Hare of Afton. his wife, Xiu Yu Wu (Sherry) Hare of Washington State, his step-son, Wei (Yongbingzhang) Teng, grandchildren Chao and Angela Teng, siblings Susan (Jim) Weeks of Afton, Tim (Linda) Hare of Afton, Lois Hare of Chula Vista, California as well as nephews Ben, Daniel and Jared Weeks and Matthew Hare and niece, Kristy Hare Moreno.
A Celebration of Life was held on Tuesday, May 10th at Emmanuel Bible Church in Thayne, Wyoming.
"ABSENT FROM THE BODY, PRESENT WITH THE LORD."
2 Cor. 5:8
Let us know what you think!
Tagged:
George Wm Hare Jr
Star Valley Wyoming obituaries
Wyoming obituaries