Independent Obituaries: May 18, 2022
The following obituaries appeared in the May 18, 2022 edition of the Star Valley Independent.
For more area obituaries, please visit Schwab Mortuary.
For more resources including headstones, please visit the Star Valley Historical Society.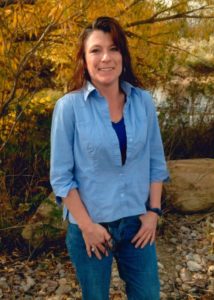 LaWanna Lynn Windley-Ford, 51, of Auburn, Wyoming passed away on May 8, 2022. LaWanna was born to Kirstine Mack and Raymond Windley at Bear Lake Memorial in Montpelier, Idaho on November 18, 1970.
She leaves behind her mother, Kirstine Mack, father Raymond (Bea) Windley, her husband Dan Ford, her mother-in-law Elaine Ford, her children Misty (Joe) Amarena, Chelsea (Chad) Scott, Carson (Jamie) Hardman, Erika Ford (Colt Sirstins), Jordan (seth) Warren, Rowdy Ford, Storme Ford, and Aspen Ford; sisters Stacy (Johnny) Chavarria, Patty (Dan) Leatherwood, Pamela (Ty) Fox, Tina (Mike) Windley-Fox, and Leslie Davis Hathaway; her sisters-in-law Carolyn Ford, Susan (Tony Tahbaz) Ford, and Marie (Adam) Anderson; brothers-in-law Joe (Donalyn) Ford, Ben (Jo Lynn) Ford, and Ross (Jolene) Ford; grandchildren Theodore, Shane, Hazel, Claire, Kate, Bentley, and Eleanor as well as numerous aunts and uncles, cousins and extended family whom all miss her dearly.
LaWanna is preceded in death by her son, James Southard, and father-in-law, Joseph Ford.
Funeral services were held on Saturday, May 14, 2022 with family and friends in attendance at the Fairview Ward of The Church of Jesus Christ of Latter-day Saints.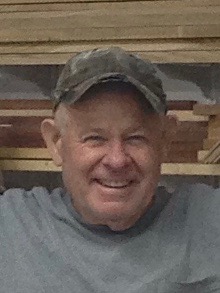 Richard Jerome Tucker, 75, passed away April 28, 2022 peacefully at home surrounded by his family's love with his dog, Ozzie by his side.
Rick (Tuck) was born on August 1, 1946 in Centerville, Iowa to George Eugene and Evelyn Elaine (Lee) Tucker.
Rick was blessed with a long life of learning and adventure. His wish was that we not try to summarize it here, just give the basics.
Rick was proud to have served in the Navy during the Vietnam War onboard the USS Henry B. Wilson. He spent 30 years working for PG&E in California then retired to Star Valley, Wyoming.
Rick is survived by his wife, Barbara Cassatt and sons Thomas S. (Jennifer), Ronald J. (Rachel), Brandon J. (Melissa), daughter Katherine along with 21 grandchildren and great grandchildren and his dear sister Janet Tucker of Mountain Home, Arizona.
Rick was preceded in death by his first wife and mother of their three sons, Linda (Moore) Tucker, his parents George and Evelyn and his brother Terry.
No services are planned. In lieu of flowers we welcome donations in Rick's memory to Lucky's Place animal shelter in Thayne.
A Celebration of Life for LDee Hemmert will be held on Saturday, May 21, 2022 at Schwab Funeral Home, 211 Jepperson Subdivision Hwy 89, north of Thayne, Wyoming.
Bring your memories and stories to share at 11 a.m.
Let us know what you think!
Tagged:
LaWanna Lynn Windley-Ford
LDee Hemmert
Richard Jerome Tucker
Star Valley Wyoming obituaries
Wyoming obituaries