Independent Obituaries: May 31, 2023
The following obituaries appeared in the May 31, 2023 edition of the Star Valley Independent.
For more area obituaries, please visit Schwab Mortuary.
For more resources including headstones, please visit the Star Valley Historical Society.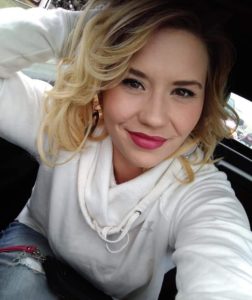 Kasandra Raye Roger was born in Afton, Wyoming on July 5, 1994 to Kristen Roger and Jared Sanderson. Kasie was almost 2 when the family relocated to Idaho Falls, where she became a big sister. A role she wore with pride! Family meant everything to Kasie. She attended school in Idaho Falls finishing with her GED from EITC at 17. She loved fiercely, loyal and kind. Loved by all the new her! A light that shined in a world that tried so hard to snuff it out. With a big smile on her face she always pulled herself up and shined. Her passion, where she really shined was event planning. Helping others plan and celebrate their special events. She thrived helping brides with dream weddings. She worked hard to provide a life for her and her beautiful daughter. The light of her life and the sparkle in her eye. Kasandra Roger was taken from us to soon. She passed away May 24, 2023. She will be missed!
Kasie is preceded in death by her Mother Kristen Roger and Grandpa Don Lampe. Survived by daughter Olivia Don Roger, sister Candice Flynn Sanderson, father Jared Sanderson, brother Jerik Sanderson. Niece Rayleigh Roger, nephews Xavier Escarzaga, Noah Escarzaga, and Kyler Magee. Aunts Casey Escarzaga, Jessica Roger, Liza Anne, Sundiane Price, Lisa Sanderson, Laurie Sanderson Cortney Sanderson, Jenni Sanderson. Uncles Travis Sanderson, Rob Sanderson, Joshua Roger. Grandmother's Kathy Lampe and Diane Sanderson. Grandfather Robert Sanderson. Cousins Aubree Roger, Madyson and Miranda Sanderson.
A celebration of life will be held Saturday June 3, 2023 at 1 pm at the Osmond Ward Church, 3166 WY-241, Afton, WY 83110.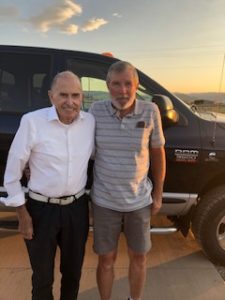 LaDee Nelson Allred gained his wings on Sunday May 21, 2023. He passed away peacefully at his home in St. George, Utah with his wife Mary Ann.
He was born in Osmond, Wyoming on April 16, 1932 to Leslie Edwin and Mabel Luella Nelson Allred. He was the second oldest of eight children followed by UDell, Lloyd, Lael, Gayle Balls, Larry and Kitty Dory. He graduated from Star Valley High School. He married Wilna Putnam. Together they had four children, Wynn (Chandra Haderlie), Steve (Lynn Barkell), Sheri, and Susan Harris. His parents and daughter Sheri and sisters Luella, Gayle Balls and Kitty Dory, brothers UDell, and Lael predeceased him.
LaDee joined the National Guard while he was still in high school. When the unit was activated for Korea, he was discharged, as he was not old enough. Upon his high school graduation, he reenlisted and eventually became the full time AST (Administration Service Technician) for the Afton unit. He was the 1st SGT when the unit was once again activated to Fort Lewis, Washington for the Berlin Crisis. Eventually he accepted a new job as the Transportation Clerk at the USPFO in Cheyenne. It was at this time that He and Wilna moved to Cheyenne. Dee and Wilna later divorced.
LaDee met and married Mary Ann (Stice) (Cook) in 1977. They were sealed in the Salt Lake Temple on their 32nd anniversary. Mary Ann had two children Mary Louise( Cook) Wrage and Travis Cook. Travis passed away five years ago.
LaDee spent 44+ years in the Wyoming Army National Guard. He traveled with the Shooting Team, audits in Honduras and the Virgin Islands following training and accountability after Hurricane Hugo. He received many accommodations throughout his career. He retired in 1990 as a Chief Warrant Officer 4. He loved to golf, fish, hunt and bowl. He was a man of many talents
He and Mary Ann moved back to Star Valley and built a log home in the narrows. Four years ago, they sold due to Dee's health and moved permanently to St. George.
He will be interned in the Afton Cemetery on June 2 at 11 am.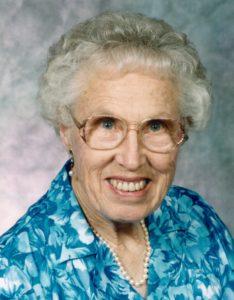 Velma Mary Simpson Broadbent passed away peacefully on May 20, 2023 at the age of 102, while staying at her daughter Irene's home in Fairview, Utah; with her daughter's Irene and Donna Kae at her bedside.
Velma was born October 24, 1920 in Cove, Oregon to Eunice and James Simpson. She was married to Donald Kesel Broadbent on June 5, 1940 in the Salt Lake Temple. Donald passed away on April 20, 1978. Velma lived in Star Valley most of her life and had seen many changes. She had been an active member of the Church of Jesus Christ of Latter-day Saints all her life. She held many positions in the church and especially enjoyed working with the youth.
Velma served two missions in the Ventura California Mission, ten years apart. She worked at the Star Valley Swiss Cheese company for 36 years. She made many lifetime, dear friends while working there.
Velma is survived by her children, Irene Adams of Fairview, Utah; Clyde Broadbent of Salt Lake City, Utah; Vaughn (Susan) Broadbent of Salt Lake City, Utah; and Donna Kae Henrie of Mountain View, Wyoming. Velma has 9 grandchildren, 28 great-grandchildren with two more on the way, 3 great-great grandchildren and one more on the way in December. Velma was preceded in death by her husband Donald, parents James & Eunice Simpson, five brothers, two sisters, and two sons-in-law.
Funeral services will be held on June 3, 2023 at the Thayne Church of Jesus Christ of Latter-day Saints at 1:00pm with a viewing prior to the service at 11:00am – 12:45pm. Her interment will be in the Thayne Cemetery.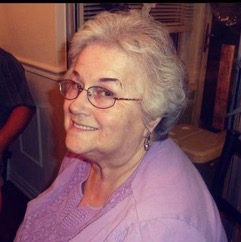 On Saturday, May 20, Erlean Haderlie Dickey eagerly returned home to her Heavenly Father while surrounded by her family. Her love for her family never faltered and even in her final hours, she spoke of the pride she had in the family she created, in the love we all shared for each other, and for the love we would continue to share for our growing families. She was able to see many of her family members over the Mother's Day Holiday, where we celebrated her life as an incredible daughter, wife, mother, grandmother, great-grandmother, and friend. She joyously told everyone on the day she passed that, "Today's the day! I am going home!" Her excitement to enter the pearly gates brings us comfort in knowing we will see her again.
Erlean was born March 7, 1943, the eldest of seven children, to Earl and Lorna Haderlie. She met her husband, William Hughes Dickey in the 60's and went on to have five children. Erlean was a fantastic singer and loved singing with her granddaughters and for her grandbabies. She loved doing family history and put many hours into creating a Keeler family history book for her entire extended family. Later in life, after William's passing, they were sealed together in the Logan temple. She moved from Utah to the land she loved, Wyoming, six years ago.
She leaves behind her children, Neil (Victoria), Alan (Kenna), Denean, Kyle (Mercy), and Lynn (Traci); siblings, Dennis (Pam), Chandra Allred (Wynn), Darren (Jerolyn), Danny (Trudy), Dal (Wendy); and sister-in-law, Marsha Haderlie. She leaves behind 14 grandchildren and 12 great-grandchildren. She is preceeded in death by her husband, her parents, and her brother, Darrel Haderlie.
We will spend more time holding each other tightly, knowing that she is in her father's arms as she so graciously deserved and waited for.
Graveside services will be held in the Freedom cemetery, Thursday, June 1 at 1 pm. If possible, we ask in honor of Erlean to wear her favorite color purple.
Let us know what you think!
Tagged:
Erlean Haderlie Dickey
Kasandra Raye Roger
LaDee Nelson Allred
Star Valley Wyoming obituaries
Velma Mary Simpson Broadbent
Wyoming obituaries