Independent Obituaries: November 10, 2021
The following obituaries appeared in the November 10, 2021 edition of the Star Valley Independent.
For more area obituaries, please visit Schwab Mortuary.
For more resources including headstones, please visit the Star Valley Historical Society.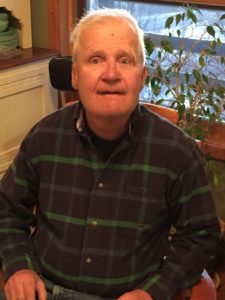 "Jimbo" James Michael Edwards passed away peacefully in his sleep on October 31, 2021 at his home on Star Valley Ranch, Wyoming. He was 71 years old.
Affectionately known as "Jimbo," "Jimmy" and "Jim" by family and friends, he was born on February 22, 1950 at the Queen of Angels Hospital in Los Angeles, California to Jack and Doris (Ewing) Edwards. He grew up in Eagle Rock on Upton Court with his older brother John. He was lifetime friends with neighbors Jim Rothermel and Roger Baker.
Jimbo worked as a deckhand with brother John on the Sport King, a sportfishing boat, out of San Pedro. He graduated from Eagle Rock High School in 1968.
In 1977 Jimbo moved with his mother, Doris, to Las Vegas to be closer to his brother John, Uncle Max and Aunt Ruthie. When his mother died in 1996, he moved in with his brother John and sister-in-law Patty in Cold Creek, Nevada. During the years in Cold Creek, Jimbo flourished. He made many friends in Indian Springs, Nevada and was appointed as an honorary Lieutenant of the Clark County Fire Department – Station 83.
In 2005 the Edwards Family moved to Star Valley, Wyoming. Jimbo immediately joined the Thayne and Rural Volunteer Fire Department where he was also an honorary Lieutenant. He was welcomed with open arms by the TFD crew. Jimbo was a fixture on Rescue 1 in Fourth of July Parades. He was especially fond of Jay Hokanson and the Hokanson family who opened their hearts and home to him. Folks at New Hope Fellowship also showed him extraordinary love and friendship.
As Jimbo aged he stayed home with his beloved friend and caretaker, Peter Poulson. He loved his faithful border collie, Duke. Countless nurses and caregivers surrounded him with love.
Jimbo was a member of Emmanuel Bible Church, Thayne, Wyoming and loved the Lord Jesus Christ with all of his heart, his soul and his strength and he loved his neighbor as himself. Luke 10:27. We praise the Lord that Jimbo is with Christ where there is "no more death, nor sorrow, nor crying. . . no more pain, for the former things have passed away." Revelation 21:4.
Jimbo is preceded in death by his parents Jack and Doris Edwards.
He is survived by brother John (Patty) Edwards of Star Valley Ranch, Wyoming; nephews, John (Rebecca) Edwards of Spanish Springs, Nevada and Jack (Lisa) Edwards of Etna, Wyoming; nieces, Julie (Shawn) Roybal of San Macros, California, Maggie (Chris) Pallan of Star Valley Ranch, Wyoming and Mary (Azari) Ponce of Jackson, Wyoming and five great-nephews and five great-nieces.
Jimbo was interned at the Thayne Cemetery with honors by the Thayne and Rural Volunteer Fire Department. A memorial service will be held at Emmanuel Bible Church, Thayne, Wyoming on Monday, November 22, 2021 at 10:00 AM with lunch following provided by Artisan Chef at the Star Valley Community Center, Etna, Wyoming.
In lieu of flowers, donations may be made to the Thayne and Rural Volunteer Fire Department or Emmanuel Bible Church in Jimbo's honor.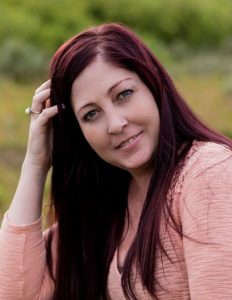 Jodi Lee Baker Norwood of Colorado Springs, Colorado, passed away October 31, 2021 of natural causes.
Jodi was born December 17, 1982 to Don and Claudia Baker. She was welcomed to the family by her older sister Jamie. Jodi was the second of seven children. She spent her childhood in Etna, Wyoming where she loved the outdoors and animals. She loved raising her horse Shilo and would sneak the dog into the house any chance she got. She loved to play softball, basketball and volleyball and excelled in music. Jodi played the piano and drums in the jazz band in high school. She also loved singing. She graduated from Star Valley High School in 2001 and spent the summer singing with a group of friends for different events.
Jodi moved to Denver, Colorado and became re-acquainted with a high school friend, Richard Merritt, They were married soon after. They later divorced, but remained good friends.
She then met and married Bobby Jo Norwood. With Bobby's occupation they lived in Germany, North Carolina, Hawaii and Colorado. While living in Europe they traveled to many different countries, which she loved. In Hawaii she learned to scuba dive and loved to snorkel, kayak and hike. After their divorce, Jodi made her home in Colorado Springs where she resided until she passed.
Jodi is survived by her parents, Don and Claudia Baker of Etna, Wyoming and six brothers and sisters. Jamie (Kent) Dance, Adam (Natalie) Baker, Ryan (Heather) Baker, Tyson (Sarah) Baker, Tayler Baker, Baylee Baker and 13 nieces and nephews. She is also survived by her grandfathers, Rex Bateman and Wayne Baker.
She was preceded in death by her grandmothers, Doreen Bateman, Mariam Baker, and Valene Bateman.
Let us know what you think!
Tagged:
Jodi Lee Baker Norwood
Star Valley Wyoming obituaries
Wyoming obituaries
"Jimbo" James Michael Edwards