Independent Obituaries: November 20, 2019
The following obituaries appeared in the November 20, 2019 edition of the Star Valley Independent.
For more area obituaries, visit schwabmortuary.com.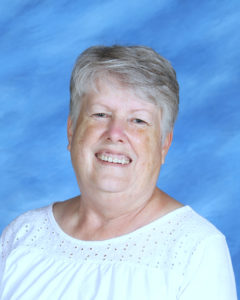 Our dear Annette (Asplund) Hokanson passed away on November 7, 2019 following complications from a brain bleed.
As the oldest child, Annette was born May 9, 1953 in Logan, Utah to loving parents Russell Owen Asplund and Colleen (Packer) Asplund. Annette met her husband, Lin Dee Hokanson at the University of Wyoming. They were sealed as husband and wife in the Idaho Falls Temple on March 9, 1979. Annette and Lin Dee raised their children in Freedom, Wyoming, and she has lived most recently in Murray, Utah.
She has been an avid quilter, sewer, crafter, and painter throughout her life, and always enjoyed plants and gardening. She was passionate about books and words, especially enjoying mysteries, puzzles, and clever humor.
Annette has been a member of the Church of Jesus Christ of Latter-day Saints, and her role as a mother, grandma, and mother-in-law were the joy of her life. Her faith has been a guiding force and strength in her life and the lives of others. Her wit, wisdom, and sense of whimsy and fun will always be remembered.
Annette is survived by her children: Whitney (Steven) Whiting of Lakeside, Arizona; Shane (Adela Nuti) Hokanson of Orem, Utah; Lon (Liz) Hokanson of Herriman, Utah; and Kelsey Hokanson of Millcreek, Utah. Her grandchildren are Grace, Scott, Spencer and Ada (Whiting). Her sisters are Ruthellen (Jesse) Overy of Fort Bridger, Wyoming; Terry Lee (Dale) Micheli of Fort Bridger, Wyoming; Rebecca Asplund of Rock Springs, Wyoming; Elizabeth (Zachary) Shields of Lehi, Utah; and Brita Marie (Norman) Arrington of El Paso, Texas.
Annette is preceded in death by her beloved husband, Lin Dee Hokanson, her parents, Russell Owen Asplund and Colleen (Packer) Asplund, her father-in-law, Dee Hokanson.
A Viewing will be held November 21, 6-8 p.m. at Jenkins-Soffe Funeral Home, 4760 State Street, Murray, Utah 84107.
Memorial Services will be held Friday, November 22, at 4 p.m., with a viewing one hour prior at the Church of Jesus Christ of Latter-day Saints, 4220 South Jeannine Drive, Murray, Utah 84107.
Donations can be made in Memory of Annette Hokanson to Granite Education Foundation. https://granitekids.charityproud.org/donate.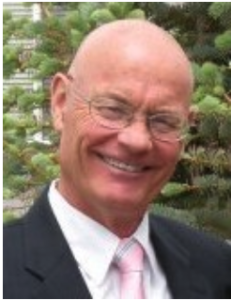 Duane Ray Perry passed away peacefully surrounded by his family on November 12, 2019. Duane was born in Idaho Falls to Dora Cazier and Henry Yates Perry on January 15, 1943. Duane was well liked by many friends from grade school, high school and college. He was a good student and active in high school sports, the Star Valley Braves. There was a lot of laughter and fun when you were around Duane. He was selected as Senior Class President and for the rest of his life he kept them up to date and helped organize class reunions and did hospital visits to classmates. Hes freshman year was at the University of Wyoming on scholarship, after which he served a two year mission for The Church of Jesus Christ of Latter-day Saints in the Eastern States Mission. For 21 years he was a rodeo clown and rarely missed an opportunity to share his sense of humor.
Duane attended Brigham Young University and earned a business degree and then received an MBA from the University of Utah. He married Kenna Astle on August 31, 1967 in the Salt Lake Temple and they recently celebrated their 52nd anniversary. Together they raised three wonderful children. He leaves his legacy: Tawnya Albertson (Charles), Jeffrey Duane Perry (Kristin) and Stephanie Smith. He also leaves to cherish his memory and example ten grandchildren and two great grandchildren. Happy trails, until we meet again. We love you dad.
Duane loved the gospel of Jesus Christ and served in many capacities. He was always looking for ways to serve others and share his testimony. One of his favorite times serving was working with those with special needs. Duane loved spending time with his family and friends and especially cheering the BYU Cougars.
Funeral services will be held on Saturday, November 23, 2019 at 11 a.m. at 2925 E. Bengal Blvd. in Salt Lake City. A viewing will be held an hour before the services. He will be buried in the Afton, Wyoming Cemetery on November 25, 2019 at 1 p.m. with a prayer service. We are blessed from his life of service, love and laughter.
Let us know what you think!
Tagged:
Annette (Asplund) Hokanson
Duane Ray Perry
Star Valley Wyoming obituaries
Wyoming obituaries