Independent Obituaries: November 21, 2018
The following obituaries appeared in the November 21, 2018 edition of the Star Valley Independent.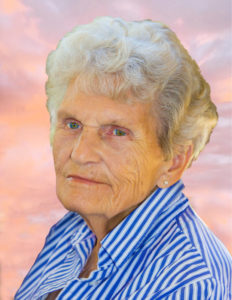 Janet Buckley, 83, returned to her Heavenly Father on November 16, 2018.  She is the eternal companion of Joseph James Buckley, who through her last breath kept his promises to her. So far they have shared 65 years. Janet was born in Paris, Idaho and was the daughter of Winona and Ralph Nebeker. Three months shy of her graduation in Cokeville, she married her sweetheart in the Logan, Utah temple. Joe served in the U.S. Army before they returned to Wyoming. Together they welcomed eight children.  Janet belongs to the Church of Jesus Christ of Latter-day Saints, having faithfully full-filled callings in the Primary, Young Women's, Relief Society and Sunday School; through visiting teaching and being a true neighbor, she came to love her friend Shirley Thoman.  She was an exceptional homemaker, found happiness working the fields, and created beautiful afghans to commemorate the blessings, graduations and weddings of her children, grandchildren and great-grandchildren.  Many in her life were celebrated, as without fail she would send a card in the mail for special occasions. Her worth is beyond diamonds or rubies. She will forever be remembered for her service, integrity, sense of humor, hard work and complete devotion. In life and in death, she could never lay down to rest without first knowing all of her family were safe and sound. We will dearly miss having her here to love us.  Janet is survived by her husband, Joe; children Joe (Cheryl) Buckley, Bonnie (Kent) Harper, Betty (Stan) Thompson, Jim Buckley, Jeff Buckley, Beth (Jim) Smith, and Brenda (Jim) McIntosh; 21 grandchildren and 54 great-grandchildren; and her dog, Buddy.  She was preceded in death by her daughter, Barbara, her parents and three siblings.
The funeral service will be held on Wednesday, November 21, 2018 at the Cokeville Church of Jesus Christ of Latter-day Saints, with interment at the Cokeville cemetery. The viewing will begin at 10 a.m. and conclude as the service starts at noon.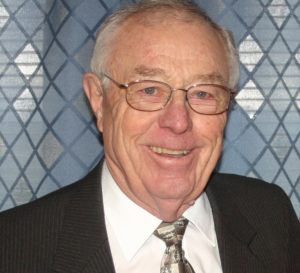 John George Harris, 84, passed away Thursday, November 15, 2018 at the University Hospital in Salt Lake City after a lengthy illness. He was born January 15, 1934 In Oakley, Wyoming to John Henry Goddard Harris and Edna May Brown Harris. He attended schools in Kemmerer and graduated from Kemmerer High School in 1952. After graduation, he went to work for Mountain States Telephone and Telegraph Co. until he was inducted into the U.S. Army. He was honorably discharged from the Army on January 16, 1962. He married Anita Gayle Stephens on July 30, 1954 in Frontier, Wyoming. Their marriage was later solemnized in the Salt Lake Temple on August 20, 1971. After his military service, he returned to the telephone company and worked there for the next 35 years, spending 20 years in Rock Springs and 15 years in Salt Lake City offices. After he retired from U.S. West, he did contract telephone work on Hill Air Force for the next 10 years. After he finally retired, John and Gayle moved to Smoot. They love living in Star Valley. They were warmly welcomed and loved by the Smoot community and now consider this their home. He was an active member of The Church of Jesus Christ of Latter-day Saints and served in various callings including in the bishopric in the Rock Springs 1st Ward and bishop of the Rock Springs 4th Ward. He also served as a temple worker in both the Ogden and Star Valley temples. John loved the great outdoors and enjoyed hunting and fishing. John and Gayle loved to go camping in their travel trailer to Bear Lake, Jackson, and in the mountains of Wyoming and Utah. A devoted husband, father, grandfather and great-grandfather, he is survived his wife, Anita Gayle, a son, John George Jr (Shirley) from Lehi, Utah, a daughter, Valerie Jean (Gerry) Vallette from Warminster, Pennsylvania, and a sister, Beverly (Gary) White from Caldwell, Idaho. He is also survived by five grandchildren, Robert John (Jamie) Harris, Steven Ray (Alison) Harris, Ashley Kayleen Harris, Christopher Jesse (Karen) Harris, Stephanie Elaine Vallette and 12 great-grandchildren. He was preceded in death by his parents, his siblings, Thirza Jane, Betty Ruth, Milton Henry, and Darlene Ramona, and many aunts, uncles and cousins. Funeral services were held at 10 a.m. on November 20, 2018 at the Osmond LDS Building. A viewing took place from 6-8 p.m. Monday at Schwab Mortuary in Afton and one hour prior to the services at the church. Graveside services with military honors followed at the South Lincoln County Cemetery in Kemmerer, at 2 p.m. on November 20, 2018. In lieu of flowers, the family suggests donations be made to the Huntsman Cancer Institute.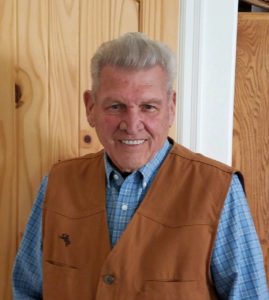 Robert Lee Hayes was born on January 19, 1934 in Kenova West Virginia to Anne and Fisher Glen Hayes. He was resurrected into the loving arms of Jesus on November 13, 2018 at his residence at Star Valley Ranch, Wyoming. Bob as a young boy was very involved in the Boy Scouts and later was a star football player while in high school in Kenova. After attending a year at West Virginia University in Morgantown, Bob enlisted in the United States Navy in 1952 at 17 years of age. While there he was awarded the National Defense Service Medal, Good Conduct Medal and the Navy Occupation Service Medal.
He met the love of his life Lila Mae Twite while in Las Vegas in April, 1959. They were united in marriage on January 19, 1960.  Bob was initially employed by Bonanza Airlines where he started as a station agent in Las Vegas. During his 33 years with the airlines he served in management positions for operations, sales, marketing, human resources, labor relations, government relations and community affairs. The airlines took Bob and his family all over the world as well as residencies all over the United States. Bob retired from the Airline Industry as a Senior Vice President and Chief Operating Officer of a regional airline in 1999. He has owned and operated multiple businesses in Arizona as well as serving as Director of Operations and Assistant General Manager for a large Airline Pilot Training Center with students from around the world. For the last ten years Bob has worked for H&R Block as a Tax Professional and Office Manager.
Bob and Lila became residents of Star Valley Ranch in 2004 after being summer visitors of the Star Valley Ranch RV Resort. In 2005 they purchased a lot on the Ranch and broke ground for their house in 2006. After several years as summer residents in their newly built home they sold their other home in Arizona and are now year round residents. From 2008 until his death Bob had served on Town committees and been active in several areas of endeavor for the town of Star Valley Ranch.  Bob is survived by his faithfully loving wife Lila of 59 years. They have three children, Bryan and Renee Hayes of Phoenix, Arizona and Brenda and Jeff Malone of Bakersfield, California and Barret Glen Hayes who went home to the loving arms of Jesus right before his seventh birthday in 1977. They have grandchildren Ashley Hayes, Kristi Hayes Seltzer and T.J. Seltzer, and Tyler Hayes all of Phoenix, Arizona. Jaron Malone, Haley Malone and Jentzen Barrett Malone of Bakersfield, California.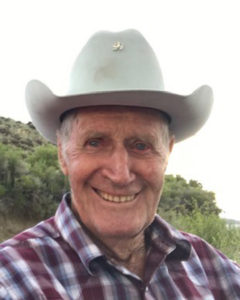 Theron Rex Ashment, 84, of Swan Valley, passed away November 17, 2018, at Homestead Senior Living in Rexburg, Idaho. He was under the care of Homestead Hospice and his loving family. Theron was born November 2, 1934, in Glen, Idaho, to Arlynn Merten Ashment and Vella Drucilla Ashment. He was raised  On March 1, 1957, he married Carol Emily Ball in Idaho Falls, Idaho. To this union were born eight children, Jeff, Connie, Tammy, Lauri, Randy, Walt, Michele and Blaine. Theron and Carol settled their family in Swan Valley, Idaho. Carol passed away November 6, 2011. He was a member of The Church of Jesus Christ of Latter-day Saints. Theron had a love for farming and ranching. He ran his beef herd with the Fall Creek Cattlemen's Association. In his spare time he enjoyed hunting, fishing, camping and traveling with his wife in their motor home. Theron is survived by his loving children, daughter, Tammy (Scott) Wills of Idaho Falls; daughter, Lauri (Randy) Guthrie of Vicksburg, Mississippi; son, Randy (Barbara) Ashment of Firth, Idaho; daughter, Michele (Jack) Swisher of Rexburg, Idaho; son, Blaine Ashment of Idaho Falls; sister, Madge Jacobson of Swan Valley; 25 grandchildren and 22 great grandchildren. He was preceded in death by his wife, Carol Ashment, parents, Arlynn and Vella Ashment; two sons, Jeff and Walt Ashment; and a daughter, Connie Yasuda. Funeral services will be held at 11 a.m. Saturday, November 24, 2018, at Palisade Ward Building, 3109 Swan Valley Highway, with Blake Jacobson officiating. The family will visit with friends from 10-10:45 a.m. prior at the church. Burial will be in the Ammon Cemetery. Condolences may be sent to the family online at www.woodfuneralhome.com.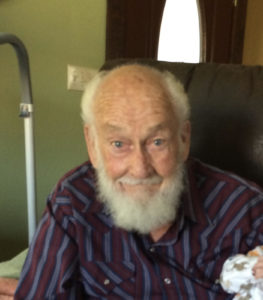 Valdean C. Perry, age 80, passed away at his home in Fairview on November 14, 2018.  He was born on April 19, 1938 in Afton to Dora Cazier Perry and Henry Yates Perry. Valdean attended school in Idaho Falls and then in Afton.  On May 26, 1957 he married Janet Clark. They were later sealed together for eternity in 1959 in the Idaho Falls Temple. Together, they had five children.  Valdean had a love for the outdoors; he loved hunting, camping, riding horses, training new horses, and farming.  Valdean had many jobs. At a young age he fought forest fires, and worked on his grandfather's farm. He was the custodian of the Afton 3rd and 4th Ward building. He was a welder at the airplane factory, and worked on a farm in Utah. He served as a member of the Fairview Water board. He loved being a school bus driver, which he did for 30 years. Valdean's special interests and hobbies included raising a family and caring for all kinds of animals and horse rides with friends and family. He loved scrapbooking and referring to his 'Little Black Book" which included names with birthdays. He loved calling people on their special day to wish them well.
He served in many callings in The Church of Jesus Christ of Latter-day Saints; ward clerk, president of the Sunday school, temple worker at the Idaho Falls Temple, home teacher, and employment specialist.
Some of his favorite times out were to watch his children play basketball, or driving bus loads of students across the state to participate in sports. He is survived by brothers, Duane and Jay, his sister Jewel Johnson, his beloved wife of 62 years, Janet Clark; children, Janadane (Lance Skinner), Randall (Carol Hurd), Roen (Susan Hemmert), Rick, and Robin (Kelly Luthi); 19 grandchildren; 25 great grandchildren and many nieces and nephews.  A viewing was held on Friday, November 16, at Schwab Mortuary from 6-8 p.m. There was also a viewing before the funeral services on Saturday, November 17 from 9:30-10:45 a.m. on Saturday. The funeral was at 11 a.m. at the Fairview/Salt River Ward Church. Burial followed at the Afton Cemetery.
Tagged:
Janet Buckley
John George Harris
Robert Lee Hayes
Theron Rex Ashment