Independent Obituaries: November 25, 2020
The following obituaries appeared in the November 25, 2020 edition of the Star Valley Independent.
For more area obituaries, please visit Schwab Mortuary.
For more resources including headstones, please visit the Star Valley Historical Society.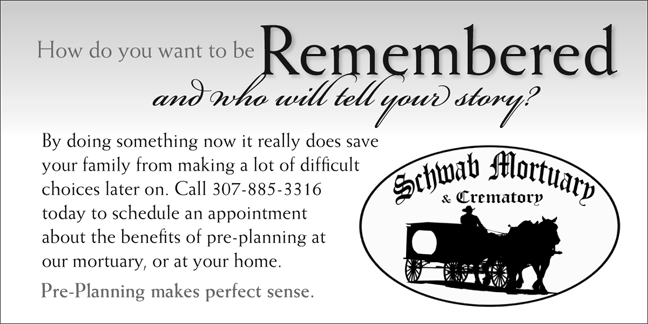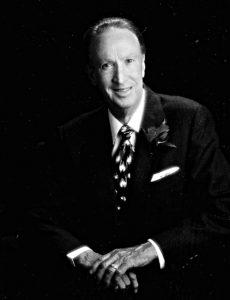 William "Bill" Carol Cassell passed away peacefully Sunday, November 1, 2020 in Fort Worth Texas, at the age of 88. 1932-2020.
Born September 12, 1932 at his home in Blossom, Texas. Bill was the sixth child of Roy James Cassell and Hattie Adeline Lowe Cassell. Bill grew up during the great depression in the small town of Blossom Texas. His mother passed away when he was 18 months old and was largely raised by his sisters who he stayed close to throughout his life.
When Bill was 19, he enlisted in the Army- stationed in Seoul Korea, he served as a Sergeant in the Korean War-1950-1953. Bill served with distinction and was awarded the United Nations Service Medal, Korean Service Medal and National Defense Service Medal.
After Bill was honorably dis-charged, he worked various jobs and ended up in Las Vegas working as a surveyor at the Nevada Test Site. In Las Vegas, he met and married Nadean Humpherys on December 21, 1962. They were blessed to bring two children into the world-Jim and Carol. During those years of marriage to Nadean, Bill loved spending time in Star Valley where he was close to members of the Humpherys family and made many other good friends over his time there. He also loved developing land and had a role in the early beginnings of Star Valley Ranch.
After moving from Las Vegas, Bill spent many years working in the oil industry obtaining drilling rights from land-owners across the Western and Southwestern United States. Bill spent most of his later years in Texas, enjoying time with friends and family including his sisters who lovingly cared for him during his final years. Bill's fun personality and great sense of humor allowed him to make friends easily, usually leading to spirited and funny conversations. Bill loved talking about his children and grandchildren but also engaged in discussions on almost every topic- land deals, sports, politics, current events and more, to anyone who would listen. Bill also loved country music and often would break into an impromptu Ernest Tubb or Eddie Arnold song no matter who the audience.
Bill is survived by his two children, Jim Cassell (Stacy) of Draper, Utah and Carol Lancaster (Blair) of St. George Utah, five grandchildren and two great grandchildren. He is also survived by his three sisters Mary Davis, Barbara Elliott and Martha Bloomberg all of Fort Worth, Texas.
Bill is proceeded in death by his father and mother Roy and Hattie, his brother Charles and his sister, Betty.
A funeral service will be held with military honors at the Dallas/Fort Worth National Cemetery on December 2, 2020 at 11 a.m.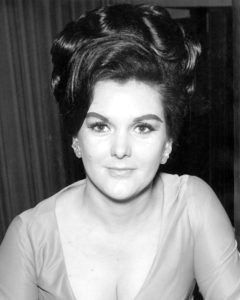 Mary "Lynn" Linderman, 82, of Idaho Falls, passed away November 17, 2020. She was under the care of Hospice.
Lynn was born February 13, 1938, in Afton, Wyoming, to Tol Chapman and Donna Craney Chapman. She grew up in Star Valley, and graduated from Star Valley High School.
She led an active outdoor life as a lifeguard in Grand Valley at their family owned Indian Springs resort, now under Palisades reservoir. She also spent her time riding horses, fishing, enjoying the mountains, and always enjoyed the animals on the farm and in her home.
In 1956, she married Conn Astle in Afton. Together they had three sons, Jay, Rex, and Dru. They divorced, and she remarried Richard Lee Leathers in 1968, and together they had one son, Richard Lee Leathers, Jr. They eventually parted ways, and in 1975, she married Bob Linderman.
Mary Lynn held several jobs including working as a surgical nurse in California, and later, after she and Bob were married, she was a principal of Start Specialists in Idaho Falls.
Lynn is survived by her sons, Jay Astle (Amy Lientz) of Idaho Falls and Rex Astle (Deb Astle) of Idaho Falls; nine grandchildren and 15 great-grandchildren.
She was preceded in death by her parents, Tol and Donna Chapman; her husband, Bob Linderman; her siblings Cherry Jensen, Donna Jean Holley and Comer Chapman and her sons Dru Astle and Rick Leathers.
Burial and a private services will be held at a later date at the Etna Cemetery.
Let us know what you think!
Tagged:
Mary "Lynn" Linderman
William "Bill" Carol Cassell