Independent Obituaries: November 4, 2020
The following obituaries appeared in the November 4, 2020 edition of the Star Valley Independent.
For more area obituaries, please visit Schwab Mortuary.
For more resources including headstones, please visit the Star Valley Historical Society.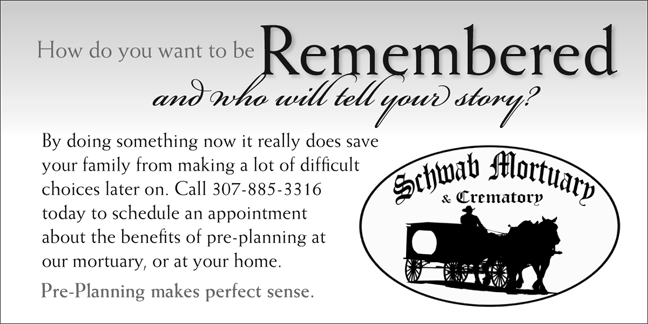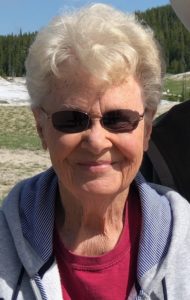 Carla Marie Madison Moore passed away October 27, 2020, due to causes incident to age.
She was born April 30, 1931 in Rigby, Idaho to Howard and Carma Jorgensen Madsen. She graduated from Rigby High School and started work in Idaho Falls as a dental assistant.
She met Howard R. Moore and they were married in the Idaho Falls Temple on November 13, 1953. They are the parents of three daughters – Jan Marie (Kevin) Goodrich, Paula Seaman, Karen Jo (Lynn) Bendall and grandparents to 10 grandchildren and 13 great grandchildren.
She was an active member of The Church of Jesus Christ of Latter-day Saints. She served as both ward and stake Primary president, ward and stake Relief Society President, served as a hostess at the Church Office Building for 11 years. She was active in the Daughters of Utah Pioneers. She was ward and stake Family history indexing specialists. She loved her husband and family. She was a master cook and baked the best homemade bread. She wrote volumes of journals that will be treasured. She loved being with her family and her great-grandkids called her Grandma Honey. She had a wide circle of friends and many quiet acts of service. Funeral Services were held on Saturday, October 31, 2020 at 11 a.m. in the Etna Ward Chapel.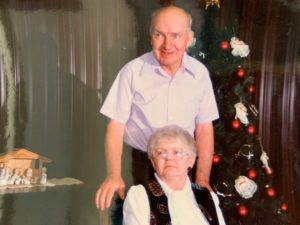 Howard Ray Walton passed away peacefully on Saturday, October 24, 2020. He was born May 18, 1926, the oldest of six children to Edith Frances Howell and Robert Raymond Walton. He grew up in Smoot, and after completing high school in 1947, joined the Army National Guard of the United States and the National Guard of Wyoming. He served for three years, then extended for an additional year in Fort Campbell, Kentucky, completing four years of service in 1951.
After his service in the Army, Howard met the love of his life, Lois Margaret Jones. They were married on June 30, 1954 in the Logan Temple. Two daughters joined their family, Lois Darleen and Carol Maire. They lived in South Ogden where they raised their family. Darleen would pass away with a heart defect as a very small child, leaving Carol as an only child.
Howard worked at Hill Air Force Base, as a mechanic for 35 years, putting brakes on the Fighter Jets. When he retired, he moved back to Smoot with his family. He was excited to come back home.
Howard believed in the value of hard work and practiced that his entire life. He was always meticulous. He kept his yard, his garden, and his vehicles in immaculate shape. He had the best raspberry patch and would not let anyone in his garden to pick berries but him. If his family couldn't eat them fast enough, he would sell them to the neighbors, but he was the only one that could pick them.
Howard was an active member of The Church of Jesus Christ of Latter-day Saints all of his life. He was an excellent home teacher and could be relied on whenever he was asked to do something for one of his families.
Howard was preceded in death by his wife, Lois, his daughter, Darleen, his brother, Ralph; sisters, Cecil and Hazel. He is survived by his daughter, Carol Maire Walton Mason (husband, Clyde Mason) grandson, Tyler Lynn Mason; sister, Doris Johnson of Osmond and Floyd Walton of Henderson, Nevada.
Funeral Services were held Thursday, October 29, 2020 at the Smoot Ward, Church of Jesus Christ of Latter-ay Saints. Howard was buried by his wife and daughter in Leavitt's Aultorest Memorial in Ogden, Utah.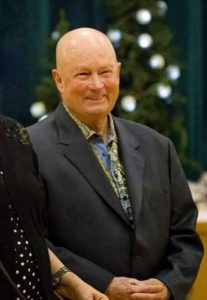 On October 31, 2020 Norman Freeman's favorite witch, picked him up for the ride of his life. He has been missing ever since.
When he wasn't trotting the globe with the Air Force, raising six children with his wife Charlotte, or serving as president and CEO of various businesses…..Norm could be found at his airplane museum, the pawn shop, or Corvette dealership.
The family plans to conduct a search party at Schwab-Matthews funeral home, and would appreciate any information as to Norm's where abouts…..
Norman will be greatly missed by his children Scott Freeman (Angie), Kimbre Freeman, Brooke Neal (Bob), Leslie Harlow (Colin), Nathan Freeman (Amy) and Aaron Freeman (Alicia), 15 grandchildren and countless friends.
He was preceded in death by his wife of 51 years Charlotte Smith, mother Adeline Alley and father Marvin Freeman.
He will be remembered for his generosity, "get the job done right," and "well, hello good lookin'."
The only thing Norm loved more than the town of Cokeville, was its people.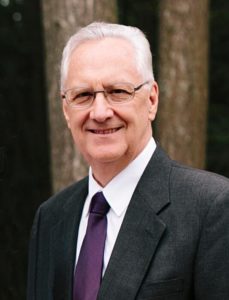 Von Eugene Hemmert (age 72) was born September 20, 1948 in Afton, Wyoming to Ralph Wright Hemmert and VeraGladys Herrington Hemmert.
He was raised on a small farm in Star Valley, where he learned to work hard, to fish and to hunt. In Star Valley High School he enjoyed science, math, wrestling, track, and choir, graduating in 1967.
He married his lifelong friend and eternal companion Fawn Anderson Hemmert in the Idaho Falls Temple on August 20, 1968. Together they raised seven great children. Von believed in teaching by example and took the time to work alongside each of them.
Through his dedicated teaching, they have all gone on to start successful families of their own.He graduated with a BS degree in Civil Engineering from the University of Wyoming in 1971. He immediately landed a job working for the Oregon Department of Transportation and stayed loyal to ODOT for 31 years. No time was wasted after retiring, however, when he returned back to his beloved Star Valley with his family.
Von's passions in life included a great appreciation for nature and geology, all fishing but especially fly fishing, hunting, computers, woodworking, family history research, and above all else his family. He also enjoyed gardening, golfing, horses, softball, horseshoes, welding, skiing, archery, shooting pistols, and trying new things like scuba diving.
He had a firm testimony of the Savior, Jesus Christ, and His restored gospel, evident by the manner in which he lived his life with integrity, compassion, and dedicated service in The Church of Jesus Christ of Latter-day Saints. His Church callings included: Ward Executive Secretary, Stake Missionary, Elder's Quorum President, Young Men's Leadership, Bishopric Counselor, High Counselor, Scout Leadership, High Priest Leadership, Assistant Stake Clerk, Ward Clerk, Stake Computer Specialist, Family History Consultant, Temple Volunteer, and Family History Computer Specialist. In a Stake Leadership Training Meeting, President Hellewell spoke of how important an effective Ward Clerk is to a ward. Then he used Von as an example and inessence he said, "Von is a perfect example of what a Ward Clerk should be. He is the best example of a Ward Clerk I have ever seen. Probably the best in the church.
Von is lovingly revered for his great sense of humor, the meticulous manner in which he did everything, and his warm hugs and smiles. He showed reverence and awe for his beloved Fawn. He had great knowledge and persisted in keeping up with technology. He was talented, capable, hard working and self-sufficient. He was dedicated to family and friends. He spent countless hours working on family history. He always placed the highest importance on keeping his word.
Our great fisherman is survived by the catch of his life, Fawn Anderson Hemmert; seven children: Scott (Kimberly Putnam) Hemmert, Regina (John) Rabenstein, Heidi (Robert) Johnson, Dwight (Heather Clark) Hemmert, Curtis (Jennie Mansuetto) Hemmert, Cherie' (Rhett) Koch, and Roy (Heather Gibbons) Hemmert; 17 grandchildren; four great-grandchildren; two sisters: Veloy (Veldon) Izatt and Trudy (Dan) Haderlie.
Von was preceded in death by his parents, Ralph Wright Hemmert and Vera Gladys Herrington and his two siblings, Ralph Sherman (Charlene Romine, deceased and Dixie Luthi) Hemmert and Juleen Maude (Jerry Lynn) Nelson.
Let us know what you think!
Tagged:
Carla Marie Madison Moore
Howard Ray Walton
Norman Freeman
Von Eugene Hemmert