Independent Obituaries: November 8, 2017
The following obituaries appeared in the November 8, 2017 print edition of the Star Valley Independent.
For more local obituaries, please visit Schwab Mortuary.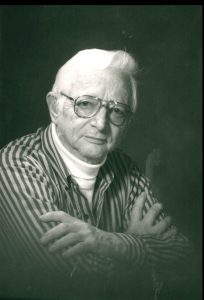 Longtime Star Valley resident, Phillip Rodney Grosjean, passed away Oct 29, 2017 surrounded by his loving wife and children. He was born and raised in Montpelier, Idaho with three older sisters who spoiled him as the youngest child. He attended the University of Utah where he studied engineering and music for two and a half years before moving to Billings, Mont. to work with the phone company. While there he worked on the outside crew and walked from Billings east to the Montana border repairing phone lines. He met his future wife of 71 years, Bernice (Pepper) Brannon in a cafe in Billings that her parents owned. She finally agreed to go out with him on a date after about 15 tries. They both loved to dance and people stood and clapped when they jitterbugged which they could do like nobody's business! They moved to Afton, to start a photography business and a family in 1946. Two years later they purchased the house and converted one side to a studio complete with darkrooms for each and shooting room where they did business for over fifty years. Phillip was the photographer and Pepper was the best model he ever had. Together they took wedding pictures, school portraits, family groups, Senior photos, baby pics, commercial and the ever popular deer pictures. If you live or have lived in Star Valley, you probably had your photo taken by Phillip. He enjoyed oil painting, played drums in a dance band called the Swing Kings, rocked some Boogie Woogie on the piano, and also some straight up classical. He made delicious bread and he and Pepper dipped chocolates which they loved to give as gifts. He is survived by his wife, Bernice "Pepper" Grosjean, children Paul, Robin, Jon, Julie, Curt, Gina, Eric and their respective spouses; 11 grandchildren and nine great grandchildren. Phil loved Afton, where he fished, hunted, took pictures, raised a family and loved 71 years together with his partner in life, Pepper.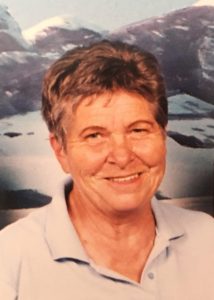 Linda Sanderson of Freedom passed away on the morning of Saturday, November 4th. She was born on December 14, 1940. She is survived by her son Dal Sanderson and her daughter Laurie Reeder. She loved all her grandchildren which she had many: Richard Sanderson, Sheila Southworth, Brian Southworth, Whitney Southworth, Kalli Lynn Egbert, Nathanial Shane Reeder, Alexi Danelle Rich, Natalalie Saige Reeder, and eight great-grandchildren. They will all miss her very much. Preceded in death by her husband Delmar Sanderson and daughter Rosalie Southworth.  The viewing will be held at Schwab Funeral Chapel in Thayne on Friday, November 10 between 6:30 and 8:00 p.m. The funeral will be held at the Schwab Funeral Chapel in Thayne the following Saturday, November 11 with a short viewing starting at 11 a.m. and services starting at 12 noon.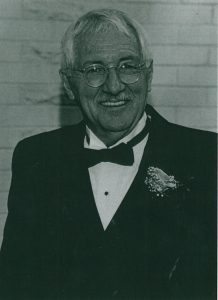 Grant Osborne Gardner was born in Afton, Wyoming, on September 1, 1936, to Jennie Low and Bruce LaVere Gardner. He passed away at 7 PM on October 31, 2017, from a stroke. He was preceded in death by his wife, Lorraine, his brothers, Low, Scott, and Dee, and his sisters, Anna, Shirley, and Thelma. He is survived by his son, Nathan, his daughter-in-law, Reba, his grandson, Will, his sister, Karen, her husband, Ross Harrison, Low's wife, Ada Mae, and Dee's wife, Kathy. Grant grew up in Grover, Wyoming, on his parent's sheep ranch. He moved to Salt Lake City, married Millie Lorraine Henderson, and worked for Utah Power and Light as a lineman. He joined the Salt Lake Scotts to serenade the world with bagpipes. Upon retirement, he received his BFA in Fine Arts/Photography from the University of Utah, became an avid photographer and taught photography at the Utah Art Center. He enjoyed spending time with his family and at his cabin in the Uintas. Grant was a lifelong member of the LDS Church. The old sheepherder bids his final farewell to all.  A remembrance service will be held on Saturday, November 4, 2017, at 11 AM at Schwab Mortuary in Afton, Wyoming, followed by a graveside service at Afton City Cemetery at noon. Luncheon to follow.
Let us know what you think!
Tagged:
Grant Osborne Gardner
Linda Sanderson
Phillip Rodney Grosjean
Star Valley Wyoming obituaries
Wyoming obituaries