Independent Obituaries: November 9, 2022
The following obituaries appeared in the November 9, 2022 edition of the Star Valley Independent.
For more area obituaries, please visit Schwab Mortuary.
For more resources including headstones, please visit the Star Valley Historical Society.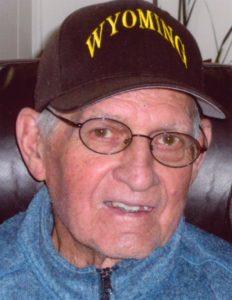 Farrel Johns was born on November 27, 1940 in Afton, Wyoming to Albert and Arlene Johns. He has one brother Delman Johns and a sister Layna Haderlie.
Farrel passed peacefully away at his home in Afton. He had been battling dementia and Alzheimer's the past eight years. He attended Utah State University and graduated with a degree in Fisheries Biology. Farrel was employed with the Wyoming Game and Fish in 1965 in Sheridan, Wyoming. He retired after 30 years of service.
Farrel married Bonnie Hirschi and had three children, Kelli Fortier (Ron), David Johns (Robin) and Jeff Johns (Shelley). In 1975, he and Bonnie divorced, In 1978 he met and married Linda Harzke, who had a daughter, Staci Dockery. They are both members of The Church of Jesus Christ of Latter-day Saints. He and Linda were sealed for all eternity in the Idaho Falls Temple in 1999.
Farrel and Linda have four grandchildren and one great grandchild. They have spent 45 years fishing, camping, hunting, and traveling with family and friends. No services will be held at this time, the immediate family will be holding a Celebration of Life in the mountains next summer.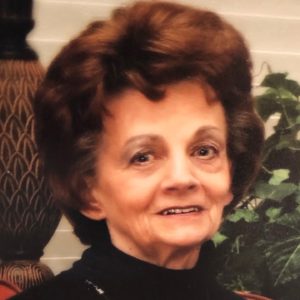 Ruth Maurice Nield Brog, age 95, passed away peacefully surrounded by her loving family on October 11, 2022. She was born to Elworth Nield and Lucille Bagley Nield on December 9, 1926, in Afton, Wyoming. She was the second daughter of three girls. Ruth attended grade school and high school in Afton, Wyoming. Ruth grew up on a farm where she learned the value of hard work and enjoyed riding her horse. During high school, Ruth dated Frank Brog and they were married in the Idaho Falls Temple on March 29, 1946. They made their home above the cheese factory that Frank managed in Dry Creek. A larger cheese factory was later built in Thayne where Ruth worked in the sales room and enjoyed giving out samples of delicious Swiss cheese.
Ruth also worked as a homemaker, managed a restaurant, and was a salesperson at a number of stores in Wyoming and Utah. Her favorite job was at an airplane factory in Afton, Wyoming where she helped to build Pitts aircraft. She was a dependable and loyal employee with an exceptional work ethic.
Ruth was a tremendous mother to her children, Freida, Valerie, Lance, and Shane. She was a loving grandmother and great grandmother. She loved spending time with her family and enjoyed hosting donut parties, birthday celebrations, and holiday festivities. Ruth was an incredible cook who showed her love through food. Her "Ruthie Rolls" and banana cream pie were very popular with her family. Ruth kept an immaculate yard and had a special talent with plants and flowers. She was active in the Church of Jesus Christ of Latter-Day Saints and had a firm testimony. Ruth was kind, wise, and the epitome of refinement.
Frank and Ruth lived in Afton, Wyoming until they built a home in Cedar Hills, Utah in 1994 to be closer to family. They spent their summers in Star Valley and winters in Cedar Hills until 2014 when Frank passed away. Ruth loved her ward and her neighbors in Cedar Hills very much.
Ruth is proceeded in death by her husband, Frank Brog, and her sons, Lance Brog and Shane Brog. She is survived by her two daughters, Freida Child and Valerie Roberts. She is also survived by seven grandchildren and eleven great grandchildren. Her family loves her dearly and will miss her always.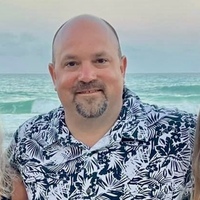 Jonathan Earle Beeson, 45, of Alpine, Wyoming, adored and dedicated husband, father of his two precious girls, beloved family member and friend to many, passed away suddenly of a massive heart attack on the afternoon of October 29, 2022 while hunting in Bondurant, Wyoming. He will be greatly and deeply missed.
Jon was born on November 29, 1976 in Wilmington, Delaware to James E. Beeson, Jr. and Janet Schweitzer Beeson. He graduated high school from Phelps School in 1995. He received his B.S. in Computer Information Systems from Goldey-Beacom College in 2000, while being a member of Alpha Chi National Honor Society. After graduating, Jon worked for the Christina School District, and then eventually became IT director for the Appoquinimink School District in Delaware.
In 2013, God called Jon and his family to Alpine, Wyoming, where he then worked for 22 Tech until 2016, and then Compunet until his death.
Jon met the love of his life, Tiffany (Hodges), in August, 1996. They experienced many adventures of traveling, camping, white water rafting, spending time with friends and family before being married on October 20, 2001. They bought a townhome together in Delaware City, Delaware and had two beautiful girls, Sydney Raquelle in 2004 and Casey Elizabeth in 2006. After their girls came along, Jon continued to have many beach, camping, hiking, and extended family gathering adventures with his beautiful family. Jon's world revolved around "his girls"; nothing made him prouder than being able to provide for and dote on them.
Jon was always the life of the party, and he enjoyed hosting family and friends. He kept everyone entertained with juggling, horn noises, random cricket sounds, and various accents.
He had a love of music: he played guitar, he was very proud of playing moonlight sonata and any other song by ear on piano, and for the last few years playing drums for the church praise team where he often contributed to inappropriate gong moments. His passion for corny dad jokes (the worse the better) was unmatched, and his gift of making people laugh will always be remembered.
Jon loved Jesus, and dedicated his life to the Lord through baptism on July 17, 2016. He immersed himself in service to his church and church family, offering IT support, often at the same time he was drumming. He was always willing to volunteer any of his numerous talents, his Jack- of-all-trade skills, to his family, friends and community. Jon's family rejoices in the day they will meet again.
Jon was preceded in death by his father James ("Jay") E. Beeson, Jr., and his step-mother Ruth E. Beeson.
He is survived by his wife Tiffany; his daughters Sydney and Casey. He is also survived by his brother James E. Beeson III (Tammy); his brother-in-law Mark Hodges, niece Monique, niece Makayla, nephew Conner; his brother-in-law Greg Hodges (Rhonda), niece Samantha; sister- in-law Stephanie Gustafson (Norman), nephew Chase and niece Lily; and many extended family, great friends and loved ones.
Visitation will be held Friday November 11, 2022 from 5-8 pm at the Morning Star Baptist Church. A "Celebration of Life" will be held Saturday November 12, 2022 at 11am at same location. In lieu of flowers, donations can be made to the Beeson Family Memorial fund via Venmo.
Venmo ID: @BeesonFamily-MemorialFund
Morning Star Baptist Church 156 Morning Star Dr.
Alpine, WY 83128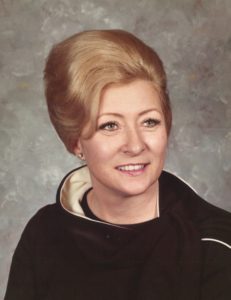 On November 3, 2022, Charlene "Joyce" Taggart said her final earthly farewells. Joyce was born to Vernon and Velma Mecham on May 3, 1935, in Douglas Wyoming. She was welcomed home by two older sisters Betty and Dottie. When Joyce was seven years old, she lost her mother to Tuberculosis, her father worked for The Pipeline Company and was often gone. The three sisters became caretakers for each other as well as the best of friends. They grew up spending countless hours in the saddle riding their horses everywhere. In fact, she, and her sister rode to town to see their uncle and arrived home just as the blizzard of forty-nine settled in. Joyce loved animals and cared greatly for each and every one that came into her life
In 1961 she married Charles "Paul" Taggart and together they began their family. Her love for animals was only trumped by the love of her family. She would do anything she could for her children and grandchildren. She loved deeply. Her goal in life was to always ensure that her family was cared for. Joyce had five children who were lucky enough to call her mom along with their spouses who she counted as her own, Joyce (Ross Cromar), Vernie (Sheila), Lyle (Nona) Shawn (Kerri) and Tara (Mike Casey). She was grandmother to 12, great grandmother to 16 and great great grandmother to one.
Joyce was a friend to all with a great sense of humor. She had a quick wit and was not afraid to share it. She was kind and incredibly honest, you knew when she counted you as a friend.
A hard worker Joyce enjoyed working, some of the places she worked in the area were, Powderhorn Coat factory, Freedom Arms, Metcalf School, The Little Red Barn Firework Stand, Nordic Market and St John's Hospital. She volunteered as a 4-H leader for many years and watched her children show, sheep, cattle, and horses. She was a life member of the VFW Auxiliary. Always creative she developed a talent and enjoyed oil painting. She also treasured her time as a primary teacher and a youth leader in church and had very fond memories of the many children she taught.
She loved Wyoming and never wanted to leave. When she was fourteen, she rode a bus through Star Valley on her way to California to stay with her aunt for the school year. She told her dad that Star Valley was where she wanted to live. In 1970 Paul and Joyce bought the Old Casper Mills Homestead in Thayne and eventually made it their home. When they moved back to the valley in 1977, they lived and worked at Dr. Perkes Ranch outside of Etna and true to her nature she worked hard with Paul at the ranch.
Joyce had a pure, simple but strong faith in Jesus Christ. In 1988 Joyce and Paul were sealed for time and eternity in the Idaho Falls Temple.
Joyce is proceeded in death by both parents, her sisters Betty and Dottie as well as her eternal companion Paul Taggart, grandson Tyrel Paul Taggart Weber and great-granddaughter, Kaylee Joy Cromar.
A viewing will be held on Friday November 11, 2022, from 6-8 p.m. at the Schwab Funeral Home in Thayne. Funeral Services will be November 12, 2022, at the Freedom Ward Church with a viewing at 10 a.m. In lieu of flowers the family asks that you donate to your favorite animal rescue.
Let us know what you think!
Tagged:
Charlene "Joyce" Taggart
Farrel Johns
Jonathan Earle Beeson
Ruth Maurice Nield Brog
Star Valley Wyoming obituaries
Wyoming obituaries