Independent Obituaries: October 10, 2018
The following obituaries appeared in the October 10, 2018 edition of the Star Valley Independent.
For more local obituaries, please visit Schwab Mortuary.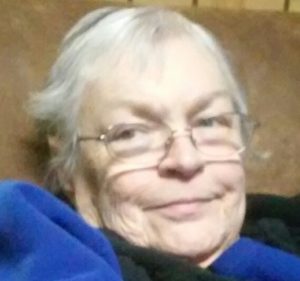 Gaye Lynne Hepworth passed away Sunday, October 7, 2018 at 8:10 AM in her home in Grover, Wyoming. With family at her side.  She was born April 9, 1942 in Twin Falls, Idaho. Growing up mostly in Murtaugh, Idaho where she graduated High School in 1960. In 1962 she graduated from Ricks College with an R.N. in Nursing. She was a nurse in many different areas of nursing in Idaho, Utah, Arizona, and Wyoming. She was in nursing for about 32 years. Gaye Lynne is preceded in death by her parents, William Norris Goodman and Genevieve Rowley. Brothers, Norris Dean Goodman, Ronald Jay Goodman, William Francis Goodman (who died as an infant) her sister Joyce Ann Minns. Husband Waldo E Hepworth.  She is survived by her children, Cynthia Carter, Kolt Kenyon Hepworth, Natalee Hepworth, and Tara Lynn Hepworth. Grandchildren, Sobrynna Faye Carter, Kenyon Alton Carter, and Dyana Rose Carter.
She was an honorable wife, mother, and friend and faithful to the end. She will be missed.
Tagged:
Gaye Lynne Hepworth
Star Valley Wyoming obituaries
Wyoming obituaries