Independent Obituaries: October 28, 2020
The following obituaries appeared in the October 28, 2020 edition of the Star Valley Independent.
For more area obituaries, please visit Schwab Mortuary.
For more resources including headstones, please visit the Star Valley Historical Society.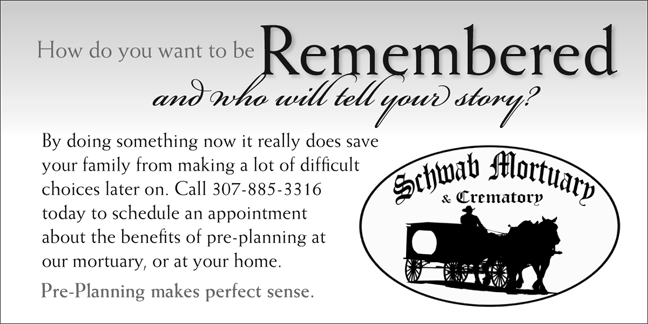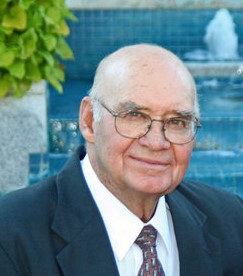 Fred Bryant Gomm, 92, beloved husband, father and grandfather, passed away at home in Smoot, Wyoming on Thursday October 22, 2020. He was born June 26, 1928 in Osmond, Wyoming to Ben Charles Gomm and Opal Louise Allred, the second of seven children. As early as six years old, he learned the value of hard work as he irrigated fields, fed and milked cows, and drove a horse team during haying.
After losing their newly built home in Osmond to fire when he was 10, his family relocated to a tract of willow-covered pasture ground 2½ miles south of Smoot. There wasn't enough room for everyone in the small miner's cabin dragged from a few miles away, so the boys slept out on the hay wagon, or under it when it rained.
As a young man, Bryant took to Scouting and found real practical value in the skills and leadership that it promoted. As an adult he taught these skills and principles to hundreds of boys and leaders, serving many years in leadership positions at the unit, district and council level, and was recognized with the District Award of Merit and Silver Beaver award.
In his teenage years, Bryant loved playing softball and baseball. He also excelled as a student in high school, earning a scholarship to attend what was then Utah State Agricultural College at Logan, Utah where he earned a Bachelor's degree in Vocational Agriculture.
After graduating, his first job was to start a new Vocational Agriculture and Industrial Arts department at a brand new high school in Arco, Idaho. It was soon discovered that he was the only teacher on staff who'd had any college chemistry classes, so he became the chemistry teacher as well. While teaching at Arco, he met Dorothy Ann Barnes, who was to become his eternal companion a few years later after being drafted and serving a two-year stint in the Army. They were married for time and eternity in the Idaho Falls Temple.
Their first child, Debbie, joined the family after returning to Logan, Utah for Dad to earn a Masters Degree in Range Management. Bryant's new career began with the Agricultural Research Service of the USDA as a Range Research Scientist at Bozeman, Montana. Within a few years their family expanded with two new additions: Mike, and Jim. While there he served as Scoutmaster for a troop of 25 boys, and later as 2nd Counselor in the ward bishopric. Ten years later he was transferred to Flagstaff, Arizona to work on rangeland improvement of former Pinyon Pine land. The arrival of their fourth and youngest child, Susan, made their family complete. After 6 years in Arizona, ARS encouraged Bryant to return to Logan, this time to pursue a Doctorate degree.
After successfully completing an intense two year PhD curriculum, ARS transferred him to Burns, Oregon to work on improving rangeland nutrition for grazing. Bryant became an authority in solving agronomic problems for area farmers and ranchers. While there, he served as Bishop of the Burns Ward.
A final work transfer by ARS sent him back to Logan to perform the testing of newly-introduced plants under rangeland conditions from Montana to Arizona. Shortly after arriving, their ward was divided and Bryant once again was called to serve in the new bishopric.
After his retirement in 1984, and with Dorothy Ann designing, they worked together to renovate the structures on the Gomm family's old homestead south of Smoot. For the next 25 years they rented out the ranch, hosting gatherings for many families. In 2000-2001 they accepted a call to serve a 12-month church mission to Nauvoo, Illinois, where Bryant was able to apply his practical construction talents building sidewalks, fences and a new barn for the big horses that pull the visitor wagons.
After the passing of Dorothy Ann in 2011, he became very involved with indexing historical documents and entering them into the Family Search database. At the time of his passing he had entered over 92,000 records.
He is survived by four children- Debra Ann (Rex) Saunders, Michael (Kathy) Gomm, James (Pat) Gomm, and Susan (John) Kertesz; 21 grandchildren and 63 great-grandchildren; and one sister-Lila Webb. He was preceded in death by Dorothy Ann, his beloved wife of 58 years; his parents, Ben and Opal; four brothers, Merrill, Ben, Thiel and Lyle; and a sister, Veretta.
Viewing will be at Schwab Mortuary, Thursday October 29, 6-8 p.m. Graveside services will be Friday October 30 at 2 p.m. at the Smoot Cemetery. (Osmond Church if inclement weather.) See an expanded life sketch online at schwabmortuary.com.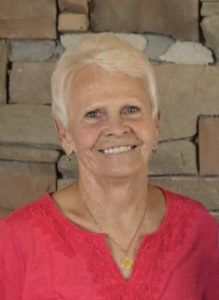 Our dear sweet wife, mother and grandmother, Coy Kendall,  returned to her Heavenly home on October 21, 2020. Our Mom taught us what enduring to the end really means as she lived the last nine years with the affects of two separate strokes with a wonderful and positive attitude.
We will be forever grateful to Dad for taking such tender care of her these past few years, they have grown so close and their love blossomed. Coy was born in Ogden, Utah on February 7, 1943, to Hyrum and Doris Flinders. She graduated from Bonneville High School, and on November 29, 1962, she married the love of her life, Barry Karl Kendall. They were later sealed in the Logan Utah Temple. Together they raised five sons.
She worked tirelessly to keep up with her boys. She was a great sports mom, always making sure they got to all of their events, cheering them on and never missing a game.
Mom loved shoes, jewelry, and all things girly. She adored her sons but was so excited when the granddaughters came along.
Golfing in Star Valley, Wyoming, where she and Barry spent their retirement was a great joy in her life. She loved her women's league and made many good friends. We will miss her beautiful smile and the light she brought our family.
She leaves a great legacy for her children and grandchildren, surviving are her sons, Shawn (Carolyn) Kendall, Ty (Sue) Kendall, Ladd (Michelle) Kendall, Lonnie (Tara) Kendall, Jason Kendall and 15 grandchildren and three great-grandchildren. Also surviving are her brother, Jim (Shauna) Flinders and her sister, Mary Beth (Dave) Clements.
Funeral services were held on Monday, October 26, 2020 at 2 p.m. at Lindquist's North Ogden Mortuary, 2140 N. Washington Blvd. Interment was at the Ben Lomond Cemetery, North Ogden.
Condolences may be shared at: www.lindquistmortuary.com.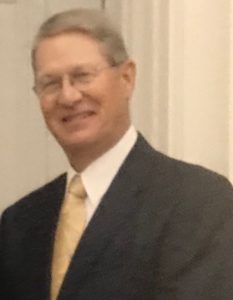 Aden Gordon Thornock was born on October 31, 1944, in Logan, Utah to Aden Kay and Kathleen Rex Thornock. His was a happy childhood in the quiet town of Randolph, Utah. Recently, Dad described the Thornock Ranch next to the Otter Creek as "the best place in the world to grow up." The second of four children, his siblings remember his kind, happy and playful nature and could often hear him singing above the roar of the tractor as they worked in the hayfields. He worked alongside his brothers and sister, his cousins, Uncle Russell and his father, Grandpa Kay.
Dad's congenial disposition would remain with him throughout his life. Voted in as South Rich High School's Student Body President, he made many friends and left a foul shot record rumored to be over 50 consecutive shots in a row!
At age 20, Dad left home to serve as a full-time missionary in the Eastern States mission for The Church of Jesus Christ of Latter-day Saints. There, he had the opportunity to work at the World's Fair in New York City during the summer of 1965. Dad often shared his experiences from the Church pavilion at the World's Fair and later wrote that it felt "good to look those people in the eye and tell them you know Joseph Smith is a prophet."
Not long after his missionary service, Dad met his sweetheart, Danalee Knouse, and they were sealed for time and all eternity in the Logan Temple on June 21, 1968. Together, Mom and Dad raised 8 children, 4 boys and 4 girls, in the town of Cokeville. To support his large family, Dad worked two-full time jobs as a cattle rancher and with his father-in-law and brother-in-law at the truck stop. With his own two hands, Dad built their home on Sage Street, where they have lived for the past 45 years.
His was a life of laughter and service. He was a member of the Wyoming National Guard, the Cokeville Planning and Zoning Committee, the Lincoln County School Board, the Cokeville Rodeo Committee, the Rocks Springs Grazing Board, and the Bear River Water Commission. But more importantly for him, was his leadership and service in The Church of Jesus Christ of Latter-day Saints. He served as the Teachers and Priests Quorum President, Young Men's President, Stake Seventy, Scout Master, Merit Badge Counsellor, Ministering Brother, Sunday School Teacher, Gospel Doctrine Teacher, High Council, High Priest Group Leader, Stake Sunday School Presidency and as a Temple Worker in the Star Valley Temple.
At age 34, Dad was called to serve as the newly created Cokeville Second Ward Bishop and supported his ward family as they coped with the bombing at the grade school. He was never hesitant to help a neighbor or a friend in need.
Coupled with his community and Church service, Dad faithfully fulfilled his sacred roles as a husband, father, son, brother, uncle, neighbor and friend. A voracious reader and a lifelong learner, he believed in the divinely inspired mission of America's forefathers and greatly loved and admired the Prophet Joseph Smith and the early Church converts. In his later years, and with a little prodding, he enjoyed traveling with Mom and never shied away from an opportunity to talk to someone about the Church.
Just as comfortable on a horse as he was standing at the pulpit, Dad's legacy of love and service will continue on in the lives of his children: Scott (Karie), Shawn (Amy), Leigh Ann (Jeremy), Kara (Fred), Krista (Zack), Jaclyn (Jake), Alec and Kason and his 21 grandchildren. Dad slipped peacefully into the eternities on October 20, 2020, after a brave fight with Amyotrophic Lateral Sclerosis (ALS). His goodness is forever anchored in our hearts.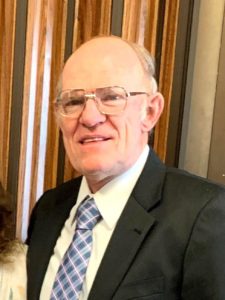 Gregg Nelson, of Riverton, Utah passed away suddenly on Sunday October 18, 2020. After battling cancer, his fight was cut short due to complications.
Gregg was born on May 14, 1956 to Erwin and Lorne Dalton and was later adopted by A. Dana and Mary Lou Nelson. He grew up in Bountiful, Utah and spent many of his teen age years in Star Valley Wyoming. He was introduced to the gospel of Jesus Christ through his adoptive parents and developed a beautiful testimony. He had such a love for them that he named each of his children with the middle name Dana as a sign of love and respect.
Gregg graduated from Viewmont high school in 1975 and went on a two-year mission for The Church of Jesus Christ of Latter-day Saints. He served in the Rochester, New York mission. He felt blessed to be a part of the Hill Cumorah Pageant while he served.
After returning home, he met and fell in love with Terri Lee Whitford on a blind date. She became his eternal companion in the Salt Lake City Temple where they were sealed for time and all eternity on January 20, 1978. After being diagnosed with cancer not many days went by that Gregg didn't ask if Terri would marry him all over again. Without hesitation her answer was always yes.
Gregg is survived by his best friend and loving wife Terri Lee; children: Andrew Dana (Jennifer), Richard, Melissa, Jonathan (Beth), Robert, and Benjamin (Maria) and his 15 amazing grandchildren. His grandchildren were precious and dear to him. He valued time with his family above everything else. Gregg is also survived by five brothers and two sisters; Jerry, Rick, Julie, David, Lonnie, Ronnie and Vicki. His brothers Scott and Steve preceded him in death. Though they grew up in different homes he cherished his siblings and enjoyed the time he spent with them.
Gregg felt that his greatest accomplishment in life was raising his six children and his 42 years of marriage to Terri. He took many opportunities at family gatherings to express his love with words reflecting his testimony. He often worked many jobs at a time to keep his family fed and cared for. He taught the value of hard work. Gregg watched out for others and though it went unnoticed, he would often take meals to neighbors in need, regularly calling on one of the grandkids to walk with him and help carry things, reminding his grandkids that life is about caring for others. He was exemplary when it came to do good and serving others.
Funeral Services were held Friday, October 23, 2020 at 2 p.m. at the Schwab Funeral Chapel (211 Jepperson, Thayne, WY 83127). Viewing was at Schwab Funeral Chapel the same day from noon to 1:45 p.m. Interment was at Freedom Cemetery, Idaho next to his parents.
Tagged:
Aden Gordon Thornock
Coy Kendall
Fred Bryant Gomm
Gregg Nelson